Tigers Ground Down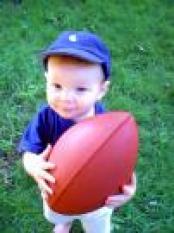 By BrianC
August 3 2005
Those who have been following club rugby for less than a decade will not have any knowledge of the time when Leicester were just another club. When arguably Quins and Bath were the two dominant clubs in the English game.
Leicester 2004/5 Season
30-Apr-05

 

ZP

 

Leicester vs Wasps
45-10

 

Welford Road
16815
09-Apr-05

 

ZP

 

Leicester vs Sale
45-15

 

Welford Road
16815
11-Mar-05

 

ZP

 

Leicester vs London Irish
15-6

 

Welford Road
16815
19-Feb-05

 

ZP

 

Leicester vs Newcastle

 

83-10

 

Welford Road
16815
29-Jan-05
ZP

 

Leicester vs Harlequins
32-17
Welford Road
16815
27-Dec-04
ZP

 

Leicester vs Worcester
50-7
Welford Road
16815
27-Nov-04
ZP

 

Leicester vs Saracens
21-9
Welford Road
16815
06-Nov-04
ZP

 

Leicester vs Gloucester
28-13

 

Welford Road

 

16815
9-oct-2004
ZP
Leicester Tigers vs Bath
16-16

 

Welford Road

 

16815
25-Sep-04
ZP
Leicester Tigers vs Northampton Saints
32-13
Welford Road
16815
11-Sep-04
ZP
Leicester Tigers vs Leeds Tykes
42-20
Welford Road
16533
 
 
 
Season Average
16789
How this Midlands club has now come to dominate the English game in the way they now do is a matter of some conjecture. The fact is that at crucial times in their history they believed both in themselves and in the future of the game. They took what many thought were great risks at the time, developing their Welford Road into first a 12k then a 16k capacity stadium. It is to the great credit of those who made what must have been tough decisions at the time that they did so. As can be seen from the 04/05 figures Welford Road is now bursting at the seams. 
When I penned my Whither Rugby article on Leicester last season further expansion at Welford Road was in the pipeline. A 'twin towers' development was proposed. They looked set to do what so many other clubs had done and expand their stadium as time and planning permission allowed. 
In December 2004 Leicester Tigers announced that they were in talks with Leicester City FC. The aim being to to enter a joint ownership arrangement with them for the 32k capacity Walker stadium. In July 2005 it was announced that these negotiations had fallen through. The greatest stumbling block, we were told, was the issue of primacy of tenure. There were also rumours that the financial status of Leicester City FC is somewhat parlous. 
Whilst the announcement of the planned ground share caused predictable upset amongst Tigers supporters, few can deny its commercial logic. Given the latent demand there is for Leicester tickets, had they moved to the Walkers Stadium, I would have expected to see their average gate in the region of 23k. Indeed with astute marketing and promotions there is every chance that they could have had average gates considerably in excess of that. The decision to move appeared every bit as far sighted as the ambitious Welford Road developments of the 80's and 90's.
What happens now at Leicester? The public stance is that expansion at Welford Road will now go ahead. Details are still sketchy but Leicester have apparently purchased some land adjacent to the ground and will be looking to replace the Crumbie stand once planning permission has been granted. It has further been announced that there are plans to take Welford Road up to a capacity of 25k over the next ten years. 
I can't help but feel that the failure of the negotiations over the Walkers Stadium is a huge blow, not just to Leicester but to the club game itself. Had the Tigers moved it would have considerably raised the bar for the rest of the professional clubs. Now Leicester again find themselves in a situation where they have to develop their ground piecemeal. One where, as they do so, other clubs will catch up.
This is pure speculation but given the commercial logic, for all the parties involved, of the Walkers Stadium ground share I just can't see it now being buried and forgotten about. Something tells me that sooner or later it will again be on the agenda. Indeed is is possible that the break down in talks is itself part of the negotiation strategy. We shall see.  
Season
Average Att.
Position
(Out of)
Final ZP Position
Percentage Growth
97-98
12859
1st(10)
4th(12)
 
98-99
12170
1st(10)
1st(14)
-5.4%
99-00
12691
1st(10)
1st(12)
4.3%
00-01
12090
1st(11)
1st(12)
-4.7%
01-02
14500
1st(11)
1st(12)
19.9%
02-03
15676
1st(11)
6th(12)
8.1%
03-04
16120
1st(12)
5th(12)
2.8%
04-05
16789
1st(12)
1st(12)
4.2%
 
 
 
 
Variation '97 - '05
31%
8th(12)
 
 
Crowd Growth Absolute
3931
3rd(12)
 
 
Average Growth
4.2%
9th(12)
 
 
More London Irish headlines
London Irish Poll