Something has to Give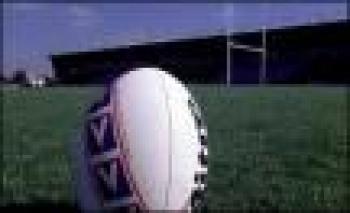 By BrianC
August 8 2005
Those of you who were not following club rugby in the eighties and early nineties may not be aware just how dominant a force Bath Rugby were in this period. Less than two decades ago Bath were arguably more dominant in club rugby terms then than Leicester are now.
Bath - 2004/5 Season
30-Apr-05
ZP

Bath vs Leeds Tykes
6-10
Recreation
Ground
10500
09-Apr-05

ZP

Bath vs Northampton
30-12

Recreation
Ground
10200
12-Mar-05

ZP

Bath vs Worcester
18-10

Recreation
Ground
10425
26-Feb-05

ZP

Bath vs Harlequins
15-17

Recreation
Ground
10500
05-Feb-05

ZP

Bath vs Leicester
6-6

Recreation
Ground
10500
01-Jan-05
ZP

Bath vs Saracens

6-13

Recreation
Ground
10500
28-Nov-04
ZP

Bath vs London Irish
27-15
Recreation
Ground
10500
13-Nov-04
ZP

Bath vs Sale
27-13
Recreation
Ground
10500
16-Oct-04
ZP
Bath vs Wasps
16-19
Recreation
Ground
10500
02-Oct-04
ZP
Bath vs Gloucester
29-14
Recreation
Ground
10400
11-Sep-04
ZP
Bath vs Newcastle Falcons
18-33
Recreation
Ground
10400
Season Average
10448
They were certainly one of the top club sides in the world. Today they could best be described as a mid-ranking English club. It is open to question just how much of this slide is down to their intransigence with regards to their home ground. As an outside but interested observer I would suggest it is, by some way, the principal cause.
This is not to say that Bath in themselves have declined. Their gates are up 44% in the professional era, 8.8% this season alone thanks to additional temporary seating. Their relative decline stems from the fact that other clubs have grown more quickly and leapt ahead of them.
Bath's home is The Recreation Ground (Rec). It is situated on common ground, close to the town centre. The stadium itself is owned by Bath Council who rent it to the club at a very favourable rate. So far so good.
The problem however is that the land it sits on is managed by the Charities Commission, it having been given to the people of Bath. There are a number of covenants governing the use of the land, none of which foresaw the advent of professional rugby and the subsequent need of Bath Rugby to expand. To further add to Bath's woes there is a well organized and vociferous local lobby who strongly oppose any further development.
Five years ago Bath, with the support of the local council, tabled a plan to substantially redevelop the Rec. This plan envisaged a 14k capacity, modern stadium. The best that can be said about this plan is that it is in legal limbo, more likely it is a dead duck. The Charities Commission are taking legal advice and conducting a review with the interested parties. Whenever they decide something, whatever the decision, there are sure to be legal challenges from the other side. This one will go as far as the Secretary of State.
To make things even worse for those Bath supporters who worship the Rec, it can now be stated with some degree of certainty that even a stadium of 14k will be too small for the Premiership as we approach the end of this decade. As the new decade approaches, crowds in excess of 20k for premiership games will not be unusual.
The gist of last years article in this series, Restricted by the Rec, remains unchanged. Past intransigence has cost Bath rugby dear; it continues to do so. There are no easy options for Bath Rugby or it's supporters here. The choice is either to move or to continue a relative decline, perhaps even to a point where Bath are no longer a part of top flight rugby in this country.
Season
Average Att.
Position
(Out of)
Final ZP
Position
Percentage
Growth
97-98
7282
4th(10)
3rd(12)
98-99
7400
3rd(10)
6th(14)
1.6%
99-00
6973
4th(10)
2nd(12)
-5.8%
00-01
7645
4th(11)
3rd(12)
9.6%
01-02
8048
5th(11)
11th(12)
5.3%
02-03
7993
5th(11)
11th(12)
-0.7%
03-04
9627
5th(12)
1st(12)
20.4%
04-05
10448
5th(12)
4th(12)
8.5%
Variation '97 - '05
43%
7th(12)

Crowd Growth Absolute
3166
7th(12)

Average Growth
5.6%
8th(12)
More London Irish headlines
London Irish Poll