Directions: Henley RFC (for Wasps 2ndXV fixtures)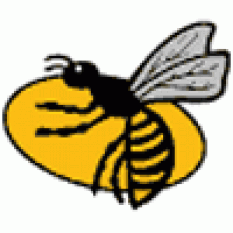 By Prof
November 16 2006
'London' Wasps play their 1st XV games in High Wycombe, Buckinghamshire but they hold their 2ndXV fixtures at Henley Hawks' ground at Marlow Road, Henley-on-Thames in Oxfordshire.
Address:
Dry Leas
Marlow Road
Henley-on-Thames
Oxfordshire
RG9 2JA
Map
Download Google Earth (kmz) file (right click/control click and save file)

By Car

From Twickenham/London

1. Take the M4 ramp to The West/Slough/Reading - go 11 mi
2. Take the A308(M)/A404(M) exit to High Wycombe/Henley/Maidenhead (West) - go 0.4 mi
3. At A308(M)/A404(M), take the 2nd exit onto A404(M) - go 2.1 mi
4. Continue on A404 toward Wycombe/Oxford/M40 - go 1.2 mi
5. Take the Henley Road exit - go 0.2 mi
6. Turn left at Henley Road - go 0.2 mi
7. At Burchett's Green Roundabout, take the 2nd exit onto Henley Road - go 2.8 mi
8. Continue on A4130 - go 1.2 mi
9. Continue on White Hill - go 1.1 mi
10. Continue on Wargrave Road - go 0.2 mi
11. Continue on Hart Street - go 0.2 mi
12. Turn right at Bell Street - go 0.2 mi
13. Continue on Northfield End - go 377 ft
14. Turn right at Marlow Road - go 342 ft
15. The ground is on your left.

By Public Transport

Trains:
Train to Henley on Thames go from London Paddington.
Direct trains take just over 50 minutes and journeys with a change at Twyford can take about 10 minutes less. The station is on Station Road (how original!)
From the train station: Turn right out of the station, then left on Station Road. Right at the roundabout onto Reading Road, continue straight and the road turns into Duke Street, then Bell Street, then Northfield End. Turn right on to Marlow Road and the ground is on your left.