Henley put Quins Ladies to the Test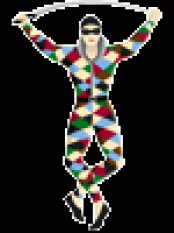 By Tanya Wilson
September 21 2006
Quins Ladies continued their league preparation with a game away to Premiership 1 side Henley Hawks.Harlequins play two leagues below Henley in Division 1, and the Ladies knew that this game would require them to use all the skills they had developed during the pre-season. Although it would give the Quins players the opportunity to benchmark themselves against premiership players.

Henley elected to receive, and the first phase saw Quins attacking well, recycling the ball quickly well into Henley's twenty-two. The Henley defence responded, and although Harlequins showed flashes of brilliance in attack, they were unable to break through the defensive line to convert this into points. After a slow start in the set piece, Harlequins found their form in the scrums and particularly in the lineouts, where they were able to compete on an equal basis. The Harlequins defence was constantly tested, with the Ladies gaining plenty of tackle experience. Henley showed their premiership class consistently throughout the game with their quick transition from defence to attack, capitalising on Harlequins over-commitment at the breakdown.

As this was preparation for the forthcoming league campaign, both teams used this opportunity not only to blood new players, but also for players to gain experience in different positions. Harlequins first league game of the season kicks off away to Hove on Sunday 24 September 2006.

For more information on Harlequin Ladies please see our website: www.harlequinladies.co.uk, or contact us by email at quinsladies@hotmail.com.
More Harlequins headlines
Harlequins Poll