Harlequin Ladies 0-10 London Welsh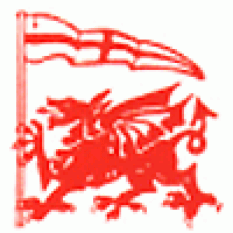 By Ros Holder
March 7 2007
Sunday 4th was a wet and windy day to put it mildly. Quins were unable to host the match against London Welsh at their home ground at Roehampton as the pitches were completely water logged. London Welsh very kindly agreed to relocate to their grounds so the match went ahead even though the winds were gusting and the rain was pelting down.

The first ten minutes of the match were a demonstration of the fact that Quins clearly weren't psyched up enough or mentally prepared for this battle of previously very evenly matched teams. London Welsh managed to score twice in the first ten minutes merely because Quins were just not switched on. It took the shock of two tries by the opposition to kick start Quins. As in training things started to fall into place. The defensive line stood firm, supporting runs and support at the break down saw Quins take charge. Quins pretty much dominated the last 70 minutes. The scrummaging went from strength to strength with Quins winning several of Welsh's put ins. This required a lot of effort from the forwards as there were a multitude of scrums as a result of a very slippery ball and repeated knock ons from both sides. Welsh showed that they were a well drilled team in the lineouts, defending particularly well.

Even though the mud was ankle deep there were several darting runs from Kay Rees and Ellie Saunders in the centre. Nat Smith, too, had her Forest Gump boots on. It is sadly a recurring symptom with Quins that finishing with a score just doesn't seem to come. With determination, practice and constant improvement coach, Gav Towers, is convinced Quins can do it. Well done Quins for getting off to a dreadful start but picking themselves up and fighting tooth and nail for the rest of the match. They held off Welsh from even entering the Quins half and threatened the Welsh try line repeatedly.

More Harlequins headlines
Harlequins Poll