Conor's Premiership Roadmap:  Harlequins' Season 2011-12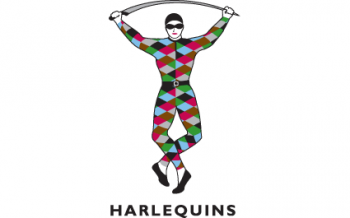 By Quaking Quin
August 31 2011
The new fixture list has a reassuring familiarity to it with the perennial curtain-raiser against Irish at HQ and another closing encounter against Sale Sharks. Since publication our DoR has been tucked away down in Guildford pondering over the coming season and working out his 'must win' games for a top Aviva finish. Here is your private view of his calculations – what's needed to avoid relegation, or finish 6th, 4th or 1st come next May.
Directors of Rugby and players don't see the season like us punters on the terraces. The Premiership is not just 22 matches – it's a collection of games played in groups of 5 or 6, each with their own targets. While the aim might be to win every game, the reality is that such consistency is impossible. The successful DoRs are those that recognise the most effective and efficient way of accumulating points and managing squad resources to maximise returns.
The Roadmap is Conor's main tool in establishing the key point-generating matches throughout the season (see the Wall Chart below). It is a statistical breakdown of games based on the previous season's league position of opponents and the assumption that you need to win a fixed number of games to avoid relegation or reach certain thresholds in the Aviva table.
The best chances of success come from the weaker teams from the previous campaign – so, simplistically, Quins would only need to beat the clubs who finished in 12th to 7th positions to finish 6th in the AP. A home win against Leicester would delight every long suffering fan at the Stoop but a loss would register as little more than a 'disappointment' in the grander scheme of things for the DoR who would not have expected nor needed the points to achieve his end of term ambition for HC qualification.
The Premiership is very unforgiving league with only 12 closely balanced teams, and final positions swinging on the outcome of one or two close home and away games each year. If Quins lose 'must wins' games against lower opposition then they have to beat higher placed teams, inevitably at more difficult away venues. Despite seasonal variations over the previous 14 years of Premiership rugby, history shows on average:
To finish 1st a team needs at least 76 points (16 wins + any combination of 12 bonus points)
4th needs 62 points (13 wins +10 bpts)
6th needs 54 points (11 wins + 10 bpts)
11th spot (avoiding relegation) is not a precise science - Leeds & Newcastle both ended up on 23 pts last season - but for any DoR to feel absolutely safe 40 points is the first target to overcome (8 wins + 8 bpts) - Quins were relegated on 38 points back in 2005.
Over recent years the Roadmap has accurately identified Quins probable final league position by the end of the first batch of 5 or 6 games. In the post-Bloodgate season of 09/10, after a poor start, the die was already cast by round 6 for the eventual 8th place finish. Last season (2010/11) followed a similar pattern after September with the team's form subsequently justifying no more than an eventual 7th or 8th place finish.
In last year's 10/11 Roadmap Review I said:
"If I do make one prediction for this season, the fixture list shows a very close run race for Quins (if they show any form) to finish in 4th or 6th position. The Roadmap shows the last few games having the potential to go either way – could an in-form Quins finally beat Leicester at the Stoop – or would the season have already disintegrated in a succession of fumbles, frustration and feeble yellow cards?"
Season 10/11 did prove to be very tight with the fine line between success and failure determined by three key losses. After a poor result at Sale (a 'must win') in September 2010 Quins only made up on lost Roadmap ground after a surprise away win at a then rampant Northampton back on New Year's Day. The initiative was soon lost after going down in another 'must win' game at Exeter just before Valentine's Day. Quins tailed off in the final group of games, however, 6th position was only decided on the final day of the season with a defeat at the Stoop in a Roadmap 'must win' game against Sarries. Quins ending up in 7th place, just 2 points behind Irish on (surprise, surprise) 54 points, with Saints holding on to 4th slot with 65.
My prediction for 2011/12 is for Quins league position to rest again on the results from a very small number of games. Nothing beats a good start to the season and for this coming year the Roadmap Wall Chart shows that this is doubly important. There will be some of the closest home and away games of the season in the first 5 rounds, which Quins need to win to have any realistic hope of a top half finish – Saints, Glaws and Sale at home, Irish and Wuzz away. All very winnable I hear you say – let's hope so. Failure at this stage in two or three of these games is likely to end again, as both Sky and the Sunday Times are predicting, in another 7th or 8th place finish for Quins.
Here's to yet another 9 months of tension and I hope the Roadmap puts the ups and downs into perspective for you.
Conor's Roadmap Wall Chart - Season 2011/12:
Team
Date
11th Place
6thPlace
4th Place
1st Place
Pt
Total
Pt
Total
Pt
Total
Pt
Total
Irish (a)
3/9/10
0
0
1
1
1
1
1
1
Saints (h)
9/9
1
1
4*
5
4*
5
4*
5
Glaws (h)
17/9
1
2
4*
9
4*
9
4*
9
Wuzz (a)
24/9
4*
6
5*
14
5*
14
5*
14
Sale (h)
1/10
4*
10
5*
19
5*
19
5*
19
Tigers (a)
18/10
0
10
0
19
0
19
0
19
Exeter (h)
29/10
4*
14
4*
23
5*
24
5*
24
Bath (a)
5/11
0
14
0
23
0
24
1
25
Falcons (h)
27/11
5*
19
5*
23
5*
29
5*
30
Wasps (a)
4/12
1
20
1
29
1
30
4*
34
Sarries (h)
27/12
1
21
1
30
4*
34
4*
38
Halfway

21pts
30pts
34pts
38pts
Exeter (a)
31/12
0
21
1
31
1
35
4*
42
Saints (a)
7/1/12
0
21
0
31
0
35
1
43
Irish (h)
11/2
4*
25
4*
35
4*
39
4*
47
Wuzz (h)
18/2
5*
30
5*
40
5*
44
5*
52
Glaws (a)
25/2
0
30
0
40
0
44
1
53
Falcons (a)
2/3
1
31
4*
44
4*
48
5*
58
Bath (h)
24/3
4*
35
4*
48
4*
52
4*
62
Sarries (a)
1/4
0
35
0
48
0
52
0
62
Wasps (h)
14/4
4*
39
5*
53
5*
57
5*
67
Tigers (h)
21/4
0
39
0
53
1
58
4*
71
Sale (a)
5/5
1
40
1
54
4*
62
5*
76
Final Total
40pts
54pts
62pts
76pts
* Must-win games