Preview: Sale Sharks v Harlequins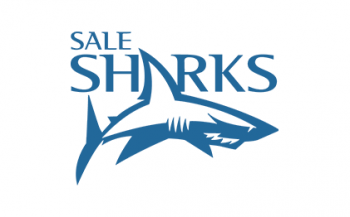 By Wyddy
May 4 2012
This is it! Gird your loins! Man the battlements! Get your lucky underwear out – to hell if the wife tells you you can't wear it at the wedding you're going to tomorrow!!!
It's do or die time this Saturday, we can't rely on other teams to stumble, we can make this ours. Eighty minutes of the most intense work of the season – at this point I'd like to point out it is SCANDELOUSLY not on the telebox – and we can clinch not only the moral victory of topping the league, but more importantly secure that home semi.
Standing between us and our goal, a Sale team coming to terms with the loss of Bryan Redpath – however it did them no harm last weekend as they overcame a strong Glaws side away from home. In addition to that this being their last home game before moving from Edgeley Park – they're going to give it everything.
In form Sharks players such as their free scoring full back, Miller and fly half, MacLeod, will have to be marshalled and corralled to avoid the denting of Quins hopes. However in an interesting play on the English qualified players incentive system, it appears there is speculation of Sale using 15 EQ players against us tomorrow in order to receive an 80k bonus. This would certainly see influential Andy Powell either benched or out of the squad – it will be interesting to see what Sale do as if Bath start to rack up points against the Tigers... it's going to be massively squeaky bum time at Edgely Park. However it seems a touch harsh to field what Sale fans may think of as a weakened team in their last game at the stadium, I for one hope the Sale fans get to watch their best 15 play our best 15.
It seems every week we are talking about testing times for the Quins young tight three against the opposition that faces us, however this week will see a meeting of England old head meeting Samoan new head, as Ted lines up against JJ. This is going to be a bruising encounter for JJ if the ex England International is on form, in my opinion the Sheridan legend has been slightly overblown by 'that' demolition job on Australia, but there is no argument he can be massively destructive and will be a very stern test for our young front row as he is ably assisted by Thomas and Ward. However with the impressive Buchanan and Marler alongside, Quins fans will be rightly confident in at least being able to hold off the Sale front row in what will be his last game for Sale before heading off to France.
All of the signs are good, yet I can't help but shake the feeling we are set up for the biggest anti climax of all... sport is cruel, and after topping the table for the whole season (bar a few minutes a couple of weeks ago) it would be typically malicious to have Quins falter at the final hurdle, with both Tigers and Sarries overtaking us and then being dealt an away semi final. I can only hope I am wrong and that the capricious gods of rugby smile down on a team which has brought adventure and a positive style of rugby to many fans this season.
On to Quins team news, it looks like we will have to be without big Ugo until the final (if we were to get there), such a shame as he was just beginning to find some form. Other than that no major injury concerns for Quins as we should be able to field a full strength side, other than Buchanan hopefully continuing his promise since standing in at hooker. With Ugo out, and Williams seemingly out of favour – where has he been the past couple of weeks apart from the odd random fan sighting in the LV he hasn't been anywhere near a squad...? Will CoS look to move Lowe out to the wing and bring in Casson or Hooper to partner JTH, or will he go with young colt, Ross Chisholm on the wing? I've been impressed with Chisholm this season and even though he got smoked for pace by Varndell against Wasps recently I still think he is a good promising back 3 player. Hopefully we get to see more of him in the near future and he continues to progress.
All in all, and apologies for the CaW cliché... we should have enough to see this lot off!
Now where did I leave my sharpened knife, I'm off to make some sacrifices to those aforementioned fickle rugby gods... Hampshire rodent population beware!
COME ON YOU QUINS!!!