Polychrome meets Monochrome - Zebre Rugby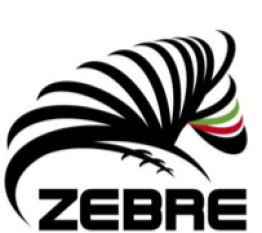 By Prof
June 19 2012
Harlequins are in Pool 3 for the Heineken Cup 2012/13 where we will be meeting Biarritz, Connacht (again) and the new Italian franchise - Zebre.
Biarritz Olympique Pays Basque are the top ranked team being third in the ERC rankings behind Leinster and Toulouse, Harlequins are second ranked in 11th place, Connacht ate in 24th and Zebre, being new boys have no points so are unranked.
We will have to have a good run in Europe this season as we will be losing the 5 points we gained in the 2008/09 season for next season (should we qualify) [full details of ERC rankings]. These rankings may all change for the 2012/15 tournament after Premiership Rugby gave notice on the ERC Accord so the way the tournament is structured will be renegotiated. Premiership Rugby Chief Executive Mark McCafferty said "We hope that there will now be an urgent dialogue about the future of European cup rugby, including qualification, competition formats and ambition to expand into new markets".
From a fans point of view they are three nice teams with all three places, Biarritz, Galway and Parma, being nice places to visit, although all three can have some grim weather in the depths of winter. The dates for the first four matches should be announced towards the end of July if previous years are anything to go on.
More on Zebre
Italian Rugby Federation (FIR) announced today "Zebre" (Zebras) as the new team to replace Aironi Rugby in the Rabodirect Pro12 and Heineken Cup in the 2012/13 season. "Zebre" was originally founded in 1973 as invitational club for North-Western Italy. FIR announced as well Zebre will be based and will play in Parma, at the "XXV Aprile" Stadium, which is currently being refurbished and expanded from it's 2,500 current capacity. There are possibilities that some Heineken Cup games may be moved to the Stadio Giglio, Reggio Emilia which has a capacity of 29,500.

Technical staff
Director of rugby: Roberto Manghi
Technical director: Christian Gajan
Coaches: Vincenzo Troiani, Alessandro Troncon
Team Manager: Fabio Ongaro
Fitness coach: Massimo Zaghini

FIR appointed 53-years-old Roberto Manghi as Director of Rugby. Manghi, coming from Rugby Reggio in the 2011/2012 Eccellenza championship, was general manager with Gran Parma and Rugby Parma, reaching with both clubs the Eccellenza semifinals.

Christian Gajan was indicated by Italy Head Coach Jacques Brunel and appointed as technical director: 53-years-old frenchman has a strong knowledge of the italian rugby having coached Benetton Treviso from 1998 to 2000 and VeneziaMestre in 2008/09 season. Gajan also coached Stade Toulousain and Castres Olympique, winning the European Shield in 2003 with Castres.

Gajan will be assisted by Vincenzo Troiani and Alessandro Troncon as coaches. Troiani reached the Eccellenza semifinals as head coach in 2005/2006 season winning the Italian Cup in the same year. He then coached Italy U18 and Italy U20 and was part of the technical staff at the U20 and U18 National Academies. Troncon, all-time most capped italian player with 101 appearances, retired in 2007 from rugby and was then appointed as Italy backs coach, position he held until the end of the 2012 RBS 6 Nations.
Zebre Squad
It's still being built with new announcements juststarting to come out, so far they have announced:
Flavio Tripodi (prop)

Filioop Cristiano (back row)

Riccardo Bocchino (Centre) Caps: 14

Davide Giazzon (Hooker/Prop)
Zebre Links