Sam Stuart – Postcard from New Zealand 3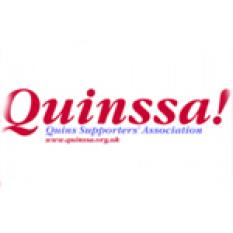 By Quinssa
July 19 2012
Sam Stuart's final postcard from New Zealand.
This season we have decided to use some of the Quinssa Academy fundraising money towards sending Sam Stuart down to play in New Zealand.
As well as being a fantastic experience for Sam the opportunity to play a club season in a demanding environment is just what Sam needs. Having missed so much of the last two seasons it gives him a great opportunity to get back up to form so that he hits the ground running for Quins next season. Sam is based at Nick Evans old club in North Harbour, East Coast Bays. Sam is now back at Quins and his last postcard and review of his time in New Zealand is below:
'My first experience in New Zealand was the preseason weekend we had in Mangawai, we didn't touch a ball for 2 days and found the summit of more than a few sand dunes, this along with sleeping in large tents was a good way to get to know my new team mates. From there we pushed on into the season, the first round of 6 games were unimportant and they didn't contribute points to the overall championship, this was good for East Coast Bays as we lost the first 5 games…..
Training happened on a very similar basis to that of loan clubs in England, on a Tuesday and Thursday evening, not so similar however was the bbq that followed most trainings on Thursdays. The championship round started well with a convincing win over Mahurangi in the first game. Our second game in this round was against Takapuna, a normally heated local derby that was to be played on a Friday night under lights. The turned into a bit of a fiasco and we had to change pitch at 60 minutes as the lights went out, they went out again at 70 minutes and then again at 75 minutes. We lost the game12-11 with the last kick of the game, probably one of the most memorable games of my playing career so far. We stole a similar last gasp victory against North Shore, a victory that had been 11 years in waiting for East Coast Bays which was good to be involved in as was the best rendition of the Bays victory song in the changing rooms afterwards.
As much as it was a rugby experience it was also a life experience in New Zealand. Most of this life experience probably came in working for 'Bays Foundations', a foundation and concrete slab specialist company. So within a few weeks of arriving in New Zealand I was left to my own devices digging a hole deeper than it was wide under the scrutiny of a 70 something kiwi woman, character building in a manner of speaking I suppose. East Coast Bays is a very family and social orientated club which meant that after games the juniors from under 5's and right through to the senior sides would stay after home games on Saturdays and even come back to the club after away games. Senior players were also expected to watch the younger teams play and be involved in some of their coaching.
The biggest difference between England and New Zealand that I noticed and something I hope I can bring back with me is the fact that everyone there is enthusiastic about sport whether it be the NRL, Super Rugby, netball, 'soccer', cricket, touch rugby or really any sport that a kiwi or friend is taking part in. The other difference was that a box of beers can solve any problem, I saw someone reverse into someone else's car and put a sizable dent in the front wing. The drivers entered a discussion in which it became apparent that the reversee did not have insurance and so in payment he received a box of 15 bottles of Speights Gold.
All in all the experience was extremely beneficial for my development as a rugby player and not least to see that my knee can still function as a knee should. Thank you very much to all those involved that made the trip possible!'
Sam