Quinssa Shooting Star CHASE Christmas Appeal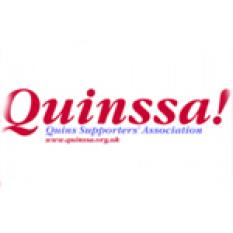 By Quinssa
November 14 2012
For those of you who don't know, Shooting Star CHASE (Registered Charity No. 1042495) is a children's hospice service, supporting local families with a child or teenager not expected to reach their 19th birthday. They currently help over 600 families throughout 38 boroughs in western London, Surrey and West Sussex.
Families receive their support free of charge, 365 days a year in their own homes and communities and at their children's hospices: Christopher's in Guildford and Shooting Star House in Hampton. With no guaranteed Government funding they have to raise £23,000 a day to continue their vital service.
This year Quinssa are once again looking to provide Christmas presents for as many of the children as possible - ideally all of them! These will be given to the children by Father Christmas at their Christmas parties - one for the under 5s and one for the over 5s.
Where to donate
Below is a wish list of gifts broken down by age group. Gift donations can be made at the Quinssa stand before each of the following matches:
Quins v Bath - Friday, 16th November
Quins v Worcester - Friday, 30th November
Quins v Zebre - Saturday, 15th December
As the SSC staff will need to sort the gifts by age and ability before assigning them to a specific child, PLEASE DO NOT WRAP YOUR DONATIONS - if they can be provided in a gift bag that would be ideal.
Having been to several of the Christmas Parties in the past and witnessed first hand the happiness these presents bring to these very special kids, and their amazing families, we really hope each of our members feels able to add one extra person to their Christmas present list this year.
Thanks in advance for your support
CHRISTMAS PRESENT LIST 2012
Please do not wrap presents as an appropriate gift has to be selected for each child. Thank you.
The presents should be new, if you have good quality second hand presents that you would like to donateyou should contact Shooting Star CHASE directly, details can be found on their website shootingstarchase.org.uk.
Under 2 years old
Musical/movement toys
Play gym mat
Sensory toys (toys with lights, sounds, visual)
Bath toys
Touchy Feely books / Sound Books
Musical CD's
Story book CD's
3 to 5 years old
Musical /movement toys
Story CD's
Sensory toys-(with lights, sounds, visual)
Tactile Toys (vibrating/touchy/feely toys)
Dolls
Stickers or Sticker Books
Art things; crayons, colouring books, finger paints, colouring pencils etc.
Play doh
Lego or Duplo
Magnetix
Cars and trucks
Pyjamas or Slippers
6 to 10 years old
Art Materials; paints, glitter glues, craft kits etc
Hair accessories nail polishes and make up kits
Disney toys
Princess toys/books/dressing up
Duvet Sets or Blankets
Pyjamas or Slippers
11 to 14 years old
Hair accessories nail polishes and make up kits
Art Materials; paints, glitter glues, craft kits etc
Up to date CDs
Up to date DVDs
Remote control toys
Pyjamas or Slippers
Duvet Sets or Blankets
Anything from popular programmes example X Factor, Glee etc
15 to 21 years old
Smellies, bath-bombs, perfumes/aftershaves, scented lotions etc
Up to date DVDs
Up to date CDs
Older story CDs
Hair accessories nail polishes and make up kits
Store Vouchers (HMV, GAME, New Look, Topshop, Topman, Waterstones)
Sports stuff; football memorabilia, sporting equipment
Toiletries gift sets; Lynx etc for boys or Equivalent for girls
View a Printer Friendly version of this Story.
Quinssa Shooting Star CHASE Christmas Appeal
ComeAllWithin.co.uk (IP Logged)
14/11/2012 18:59
What do you think? You can have your say by posting below.
If you do not already have an account
Click here to Register
.
Edited 1 time(s). Last edit at 2012:12:18:12:33:52 by The Prof.
Sorry, only registered users may post in this forum.