Prosecco Rugby - Quins 27-19 Gloucester, 23 November 2013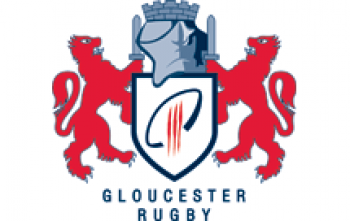 By
November 26 2013
Harlequins celebrated the Stoop's 50th anniversary with a victory, but may come to rue a second half loss of composure that cost them a bonus point. Gloucester meanwhile showed how dangerous their back division can be while making clear the flaws that have left them languishing near the foot of the table.
An error-strewn game began with Gloucester fielding the kick off only to give away a fairly marginal penalty on their own 10m line for crossing. Evans smoothly claimed the points, kicking with a fluidity he has sometimes lacked this season. 3-0.
Next it was Quins' turn, giving away a soft penalty for holding on, from which Gloucester took an attacking lineout only to overthrow their own jumpers with a throw that wasn't straight in the first place. At least Quins' scrum was solid, and Mike Brown was able to fight his way past 2 tacklers before winning a penalty for not rolling awayfrom the third. Dave Ward threw a good lineout, but Evans's attempted crossfield kick was picked off easily by Jonny May, who then didn't find touch from his clearance. Ugo ran the ball back only for Easter to turn it over and see it cleared to outside the Quins' 22. Brown attempted to clear but the ball had been passed back in and he gave away a lineout inside the 22.
Quins held the rolling maul, but Cowan spotted a mismatch in defence and broke away to release Twelvetrees, who dashed between a brace of forwards to score in the corner. Burns was unable to convert but Gloucester now led 3-5.
Ugo gave away a penalty jumping into a Gloucester player after the restart, but Gloucester's lineout was again not straight and then gave away a kickable penalty for offside as Quins laboured through midfield. 6-5 to Quins. This spurred Gloucester into life, producing some sparkling passing that tested a committed Quins defence. Care cleverly fielded a dangerous chip near the try line and wriggled out of the grasp of the chasing tacklers to buy time to clear, but a litany of errors followed. Gloucester failed to gather an up and under, Care passed into the referee, Evans chipped straight out, Burns's up and unders failed to gain meaningful ground, Brown failed to gather a kick and knocked on.
Eventually Care slipped a tackle and chipped, only to be tripped by Cowan. The Gloucester scrum half saw yellow, and after a 5m lineout, a collapsed maul and another 5m lineout, Easter forced his way over. Evans made it 13-5.
Quins gave away an interception on their next possession but a dominant scrum won a penalty, a Danny Care quick tap won another and three quick phases from the lineout Care was rewarded for his excellent form when he found a way to burrow over the line. Evans kicked tidily once again. 20-5.
The Gloucester backs began to make inroads into Quins territory, May in particular looking dangerous. On the stroke of half-time, Dave Ward got on the wrong side of ref and gave away a slightly harsh penalty at the breakdown. I have a pet theory that the karmic guilt of an unjust penalty puts the kicker off, and Burns duly provided supporting evidence. The half ended 20-5.
The second half began with ambition from Gloucester in attack and intensity from Quins in defence. Brown failed to field another kick, Gloucester pulled down George Robson at the lineout, earning another yellow card. Robson recovered after a little attention in time to drive a maul comfortably over the line. Wallace was credited with the try, Evans with the conversion. 27-5.
Gloucester lost another player to the sin bin a few minutes later when Care was taken out off the ball, but promising attacks fizzled out in missed passes and knock ons until May picked off a poor pass in the general direction of Robson and ran home to score under the posts. 27-12. Then, after a Care knock on and another hands-in-the-ruck pen for Ward, Robson was deemed to have pulled down a maul and went for a 10-minute rest. However, resolute defence stopped Morgan charging over the line and Quins forced a lineout when the ball went wide, eventually driving back up field where Easter brilliantly fielded a loose ball for Tom Williams to cross the line - only to be called back for a forward pass. It looked like he might have hit the dead ball line before grounding the ball anyway. Charlie Walker took a brilliant interception and was clean away before being whistled back for a Quins indiscretion on their 22. The defence looked to be holding firm but Burns chipped over the try line and Twelvetrees got a hand to it first. 27-19.
The game ended in a way that seemed almost fitting. Gloucester fumbled the kick-off but stole the ball back and broke downfield, eventually kicking ahead. It looked like Evans may have got to it first but the TMO called the game back downfield for an off-the-ball incident. Quins were awarded a penalty but could do nothing with it.
Gloucester will rue a level of indiscipline that saw them play 30 minutes with 14 men. Quins will rue an error count that wasted umpteen scoring chances. Neutrals will rue the fact that champagne rugby often seemed about to break out but rarely did. Still, a home win is a precious thing, and Quins are back into the top 4 for the first time in a while. That in itself is cause for a small celebration.