Pre-season has started but where do we need to improve?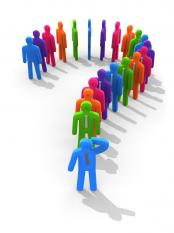 By Quins4life
July 5 2016
With the summer internationals finally coming to a close, you would have thought we would finally get a chance to catch our breath and get a well earned break from thinking about the strains of being Quins and England (and the other home nations) fans. Alas we don't as we now are getting to the stage when the fixtures for the 2016/17 season are being released and the club returns for preseason, which means we can once again start dreaming of what Harlequins can achieve. In order to look forward though, we must look back to last season and see what we have to improve on so that we do not face another season in mid-table and dreaming of what might have been. In a season which included us being the only side to have beaten the famous Maro ´unbeaten when he started´ Itoje, we subsequently dropped off and I have come up with a few areas which I feel we need to improve on this year so we can push on towards the top 4. With limited additions to the playing staff, you can presume that the coaching staff believe that they have the tools to get success, they just have to find the right way to use them.
Set Pieces
Whilst our scrum was much improved last season with the addition of Adam Jones, I am hoping Graham Rowntree can work his magic even further and can turn our pack into one that can be feared at scrum time. You cannot underestimate the influence of Sinckler being with the elite England squad too this summer where I am sure he learnt a lot. However, it was clear to all of us that we must improve at the lineout time, where to be honest we were a shambles for the majority of the season. This could be partly down to a lack of continuity with selection as all of our hookers couldn't stay fit or in form but that shouldn't be used as an excuse. This is where Rowntree must have his biggest influence as we cannot continually lose ball every time we have a lineout. I think we need to use preseason to decide who our best hooker is and then stick with him to give some continuity to it.

Strength and Conditioning
This should be something that has already started with pre season starting last week and under this comes two points of equal importance. Firstly, over the last couple of season we have been ravaged by injuries and they always seem to come at key points in the season. By having had so many injuries over the past few seasons, you can hardly put it down to bad luck so we must be proactive and look for ways to ensure it does not happen again. So over preseason we must look at ensuring our players are in peak condition for the start of next season. Obviously injuries are part of a physical sport like rugby but that doesn't mean we cannot protect the players bodies as much as possible to try and prevent weaknesses. Secondly, too many time last season we dropped off and were tired in the last 20 minutes of games, with the home game against Bath springing to mind. With our open and expansive style of rugby, we cannot afford to be this unfit so we have to improve this or we will face another long painful season.

Squad Rotation
We must learn how to use our whole squad, something that Sarries, albeit with a bigger squad than us, did well last season. Too many times last season we found ourselves relying on players who had played very little rugby meaning they were not up to speed in games (Hopper and Tebaldi). Having the LV Cup next season back should allow us to rotate and rest more often but also the Challenge Cup could be a blessing in disguise as we should be able to give the fringe members of the 1st XV valuable game time in the team. This should mean we are better prepared for injuries to the first choices and the crucial 6 Nations period of the season which may not be as long next year but still will be crucial as ever.

Physicality
No game showed it better than that final thrashing against Exeter that we needed some more firepower in our pack. We were bullied by their pack and lost almost every collision. The signing of Mark Reddish should hopefully add a bit more grunt and experience to our pack, as well as the return to full fitness of our Pacific Islanders, Netani Talei and Mat Luamanu. It will certainly be interesting to see what combination the management settle on in the pack in order to provide that physicality but not lose the dynamic nature to it with Wallace, Robshaw and Clifford.

Jamie Roberts
Jamie Roberts is perhaps our one true world class player as on his day there is no one better in world rugby at what he does. However, I got the feeling at the end of last season we were struggling to find the right way to use him consistently. If we find a way to get the best out of him, we will score a load of tries with the wingers we have as defences naturally focus on him more due to his ball carrying ability meaning there will be more space out wide.

Kicking in Open Play
Too often last season our exit kicking put us under more pressure as we did not consistently find touch or good distance. Take the Saracens game at Wembley as a good example of how we just continually invited more and more pressure onto ourselves due to aimless kicking downfield and normally to Billy Vunipola. With the addition of Jackson and hopefully the full fitness of Evans, we will be able to create a better kicking strategy than just booting it downfield and hoping for the best, especially when our kick chase was often poor and slow.

Well those are six things which I think are crucial for Quins to improve during the offseason in order to have a better finish in May 2017. Whilst there is a huge amount of foreign talent coming to the Premiership next season, I still remain confident that we can compete for the higher positions next season and we only should be fearful of Saracens as they won't let up despite doing the double next season. Champions Cup rugby qualification is the minimum we should expect out of next season and anything less than that should be considered a complete failure with the players we have. But I cannot wait for the fixture to be announced so we can start mapping out our route to twickers and premiership glory!
COYQs!!!