Quins A v Exeter Braves Match Report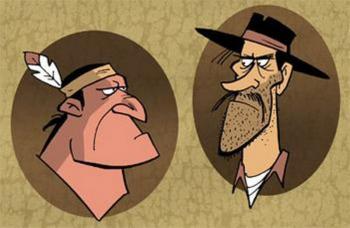 By gregory p
October 6 2016
Exe Murderers II : Mauled to Death. Having reviewed the horror movie that was Quins home game against Exe last season [Exe Murderers I: Giving up the Ghost] I felt some catharsis was in order so went to watch our A team take on Exeter's A team who trade as the Braves. Rugby is, after all, played on grass and not on message boards, so the real thing was going to be a welcome change and our A team always give it some entertaining width.
Wrong.

While heads never dropped and Quins kept attacking to the last, we were seriously outmuscled by a chunky looking Exe side who pretty much put points on the board every time they had the chance, running out 39-22 winners. Two of our tries came late on and gave the score more gloss than Alistair Campbell could hope to. The most influential unit on the pitch were the Exeter back five, in particular Tom Johnson at blindside and the number 8 Sam Simmonds. We were outscored five tries to three and every Exe try came from a maul or shunted ruck close to our try line. I reckon the ball carry for their tries didn't amount to 10 metres tops. Our three tries were things of real beauty including one that started in our own 22. However, it really was a case of "drive for show and putt for dough". The Exe tries were like watching a golfer nail a series of ten footers to make a birdie every time: not exciting but it really pays the bills.

After a bright opening 10 minutes for Quins, in which Matt Luamanu carried well and Jackson added three points, the game took on a clear pattern. The Exe forwards dominated the break downs and their scrum half continually recycled good, quick ball. When they didn't have the ball their line speed put us under pressure and stopped any real progress. The pressure came not with missed tackles – there was some brave tackling out there tonight – but with conceding penalties and territory. The kick to the corner and a safe as houses line out meant Exe could drive from close range repeatedly. Quins were also at fault for not troubling the score board during a 10 minute period when Exe's Skinner had 10 in the bin for colliding with Aaron Morris in mid air.

The first of those drives came on 20 minutes with the nuggety Taione getting the credit following an extensive inspection of the car crash over Quins try line by the ref. Hooley topped it up and 7-3 it was. Quins riposte was a cracking bit of rugby. Jackson capitalised on a loose ball in midfield and gave it an old fashioned hack down field. Chis and Sloan were onto the Exe cover and stripped them of possession brilliantly (maybe our only turnover of the night?). It came back to Charlie Walker who looked up and cross kicked over a disorganised Exe defence. Remarkably Stanley, the shortest man on the pitch, out jumped his defender, popped it inside to Stan South who fed Luc Jones for the try. Great stuff, but Jackson missed a kickable conversion.

The Exe forwards then started to make their presence felt with plenty of straight running and offloads. Following Stanley flying out of the defensive line – it was as if someone had fired a starting gun – Exe were held up over the line. From the scrum 5 – which I thought they may try to pushover – Sam Simmonds exploded off the back. We initially held him up well but after a series of arm wrestles Exe shunted White over right under the posts. 14-8 at 32 minutes in, and it was rapidly followed up by a drop goal from Hooley following more time for Exe in Quins red zone.

The half didn't get better. We butchered our own chance to roll one over – we got a penalty following some handbags involving Archie White – and then Chis let a long, speculative clearance roll into touch right on our try line. He needed a shout to pick it up and clear it long as he had bags of time and no pressure. There was one second left on the clock. So....we butchered our line out (again!) and Exe did their up the jumper stuff with this time Low – a prop – getting the final grunt, again under the posts. From nearly being still in the game, we trooped off 24-8 in arrears.

At half time I overhead a conversation between Tony Diprose and an acquaintance of his in the west stand. "How are you, mate"...Tony D:"Ok thanks.....errr actually to be honest, not really very well, particularly after watching that 40 minutes". As punditry goes it was short but bang on.

An incident early in the second half summed up the evening. Jackson with a lovely chip and chase followed by a teaser to the corner had put us right on the Exe line. We won the line out with Charlie Walker steaming in off his wing onto the ball. He was well collared and pinged for holding on. The roar from the Exe team was one of the biggest of the night.

The white machine did suffer a blip not long after, knocking on another chance to roll a close to the line maul. Tom Johnson – definitely a class act – resumed normal service when he made good ground from broken play down the west stand side. Even with donkeys in support Exe were able to win a break down penalty that was popped into the corner. You don't need to be Nostradamus to see where this is heading do you………openside Ben White picked up his second try.

Four minutes later Exe repeated the trick with replacement prop Malton adding his name to a score sheet that was so forward dominated a referral to the Monopolies Commission was in order. On 64 minutes the extras were added to make it 36-8 and yes –even at an A game – there was a mini-exodus of Quins fans who'd seen enough.

In fact they missed two great tries, both scored by a very youthful looking Robbie Nairn. The first came following a good pass from replacement fly half Lang, it had a bit of Henry Slade about it, which Nairn finished with a smart burst of pace down the east stand side. Lang –and he looks handy all round – nailed a wide out kick to make it 15-36. Ironically the second try followed Exe rolling a maul from half way to our 22 – they managed to stuff up the line out maul routine following the inevitable penalty. Maybe they were getting complacent? Chis counter attacked from deep in our 22, Morris chipped and chased, and swift hands and feet from Lang and Nairn put us in under the posts. It was a classic A team try. That left it 22-36 with the clock almost red. Exe in the end decided to kick their last attacking penalty – maybe they'd given the maul a long enough work out – which Hooley slotted to end the evening at 39-22.

It was entertaining but if we are looking for answers to our first team woes then they weren't on view tonight, even allowing for some of the unfamiliar faces in the side. Charlie Matthews (on for the second half) and Sam Twomey put in masses of good work but we know what they can do already. No one else among the forwards really put their hands up, although Stan South gave it a good lash. Without the ball we are bit like Jeremy Corbyn's Labour party – lots of ideas and principles but unlikely to govern. If we don't get the ball to our backs on the front foot then we will never win matches no matter how much potential the backs have.

My only criticism of the Braves is that they play like a Rugby League side but without the interesting bits. James Short – a seriously good finisher, and who has leg muscles like Popeye's forearms – found space only once and was very underused. That said, the old cricketing saying of "look in the score book" really does apply. We'd all take a few less than aesthetically pleasing wins right now.

I'm on scribe duty again this weekend and given the visit of a Northampton side on the up, I'm off to register at "Masochists Anonymous".
View a Printer Friendly version of this Story.
Quins A v Exeter Braves Match Report
ComeAllWithin.co.uk (IP Logged)
06/10/2016 10:38
What do you think? You can have your say by posting below.
If you do not already have an account
Click here to Register
.
Re: Quins A v Exeter Braves Match Report
06/10/2016 12:00
Pretty much spot on reporting and probably more entertaining than watching an Exeter maul, however effective it was on the night.

As you stated Tom Johnson was the class act of the night, I'd love to see some of 'our' guys accelerate into the contact like he does. Hey ho, one day maybe.
Sorry, only registered users may post in this forum.