Wasps vs Harlequins: Not Just Stung But Annihilated!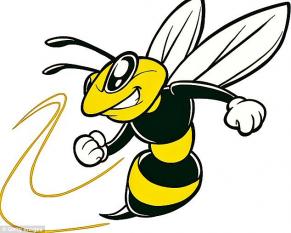 By bedfordshire boy
October 7 2016
Another away journey to watch Quins feeling that we would be lucky to come away with a losing bonus point but once again could not fault the weather. This was going to be a real test for a Quins team lacking some key players albeit a chance to push on from the great win last week. Never say never, but the shortest odds are definitely on a fairly comfortable win for this very very good Wasps team who have real squad depth.
Quins kicked off playing into the sun and it took all of a couple of minutes before referee Greg Garner awarded the first penalty of the match, Quins not releasing the ball. A very ambitious kick to the corner by Cipriani saw the ball just make touch to give Wasps their first line out 5 metres out from the Quins line. Copybook catch and drive and Wasps were five points to the good with Ashley Johnstone touching the ball down. The conversion was missed by Gopperth, Wasps 5, Quins 0 after 3 minutes. Wasps gather the kick off and eventually a poor kick from hand by Cipriani is blocked but Wasps retain the ball and an up and under by Gopperth is well taken by Mike Brown and Wasps are penalised for Sam Jones being offside. Tim Swiel kicks for touch which is very conservative making only 20 metres or so.
Although Horwill won the line out the ball was knocked on by Karl Dickson and although Quins competed well at the scrum Wasps made a dangerous break through Christian Wade that broke down following a forward pass. Quins won a penalty from the scrum against Cooper-Wooley and the kick to touch from Tim Swiel was again very conservative not even getting into Wasps twenty two. From the line out Quins hold on to the ball but make very little progress against the Wasps defence until Swiel chips through to within a few metres of the Wasps line. Wasps clear their lines but Quins run the ball back and are now looking more composed in attack until Swiel throws an unnecessary long pass that is almost intercepted by Bassett who luckily knocks the ball on. Another attacking phase by Quins eventually comes to a halt when Marland Yarde is held up in the maul 10 metres short of the try line and Wasps clear their line with a good touch kick from Cipriani.
Quins are straight back on the attack from the line out and are finally rewarded when Jamie Roberts crashes over the line following a great break from Yarde. Swiel fails with the conversion attempt and the scores are now all square after 20 minutes. Now for the typical Quins bit of play; Quins fail to secure the kick off, Wasps get the ball out to Guy Thompson who carves straight through a static defence to score from 25 metres out. So after all their hard work Quins find themselves 7 points adrift following a successful conversion by Gopperth within a minute. Quins go back on the attack when Swiel aims another high kick towards Wade and they win a penalty as Gopperth enters the resulting ruck from the side. Swiel converts the penalty to bring the score to Wasps 12, Quins 8 after 24 minutes.
Quins win the restart and set up another attack only for a the ball to be needlessly kicked away, Gopperth puts in a nice grubber kick and within three passes Robson goes in for a score under the posts. Two more points are added following the conversion by Gopperth and Quins are now 11 points behind with only 27 minutes gone. Quins working hard again but keep losing the ball but eventually gain a penalty for Wasps holding on. Swiel makes the 40 metre kick and the score moves on to 19 – 11 after 31 minutes. It doesn`t take long for Quins to help Wasps to yet another score when Roberts puts a very poor kick straight to the opposition and Daly runs straight through the non-existent Quins defensive line for a bonus point try under the posts. It is almost as if the Quins players are leaving somebody else to make the tackles, there is certainly something awry. Quins fight back yet again which sees James Chisholm cross the Wasps line following a good phase from the forwards. Two points added by Swiel which brings the score to Wasps 26, Harlequins 18 a couple of minutes from the half time whistle. A weird 40 minutes of rugby, to my mind Quins looking the better side for long periods but Wasps being exceptionally clinical and taking their points well.
A very lively first five minutes of the second period when Quins are awarded the first penalty of the half which Swiel kicks to within 5 metres of the Wasps line. Could this be a similar score to Wasps first try of the afternoon? No, Quins win the line out but the maul is well defended by Wasps who eventually turn the ball over to win a scrum. Quins still pressing Wasps but yet again kick the ball away 15 metres out from the Wasps line. Nine minutes into the half and the complete Quins front row are replaced by Sinckler, Ward and Marler as well as McIntyre and Moore coming on in the Wasps front row.
Quins still looking dangerous when Visser collects a loose kick from Cipriani in his own half and slices through the Wasps defence and evades several tackles to get the ball down in the corner but is adjudged to have put his foot into touch, what a difference to the match that score would have made. Another turning point in my view followed a few minutes later when Cipriani was penalised for a deliberately knocking on a Quins pass, Greg Garner took a look with the TMO and they agreed that it was a penalty only, I thought this was yellow card offence, but Wasps did get their second warning for too many penalties. Kyle Eastmond on for Miller a few minutes after Young came on to replace Thompson in the Wasps back row.
The ever clinical Wasps claim their next try when Daley touches down following a good break down the middle by Sam Jones. Gopperth makes the kick from out wide look very easy taking the score to Wasps 33, Quins 18 with 59 minutes gone. Gaskell, Taylor and Simpson on for Wasps. With 62 minutes gone Quins have another attack with a line out 15 metres from the Wasps line from a Swiel penalty but the attack peters out when Ward is penalised for holding on in the tackle. Winstone Stanley replace Alofa Alofa on 65 minutes as Quins have a line out in their own half which they lose and a good break down the middle leads to Kyle Eastmond scoring his first try for Wasps. Needless to say Jimmy Gopperth adds two more points putting Wasps well out of sight after 67 minutes, Wasps 40, Quins 18. Lang comes onto the pitch for Swiel and Christian Wade leaves the field and another promising Quins attack ends when Winstone kicks the ball away 10 metres from the Wasps line and Wasps clear the ball into the Quins half from a Simpson Kick. With 8 minutes to go Charlie Mulchrome replaces Karl Dickson and there is worse to come when Wasps yet again score through wing Bassett with ease following a good run from Gopperth. With 4 minutes to go Gopperth adds two more points to bring the Wasps total to 47 points which luckily for Quins are the last points of the match.
What to make of that? Quins competed well throughout the match but the Wasps defence was solid which is a lot more than can be said for Quins. I would give Quins 9 out of 10 for endeavour but probably about 3 for skill level. Make no mistake though, I think very few teams will go to The Ricoh Stadium and leave with many points, Wasps have a very strong squad and are playing with lots of confidence. Along with many other games, the match at The Stoop next weekend against Northampton Saints is definitely a must win game.