Quins v Exeter Anglo Welsh Cup Match Report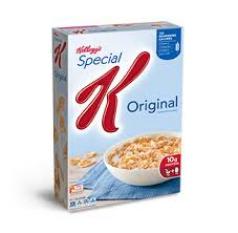 Special K
By gregory p
November 28 2016
What's the world coming to? Not the Stoop at 5.30pm on a Saturday to watch a competition that's as unloved as a High Court Judge. Only 8,000 showed up. The absentees (and the St Margaret's Stasi knows where you live) missed out on a kracking game: with more snap, crackle and pop than a bowl of Special K, Nick Evans our krafty, kunning, special Kiwi konducted a great display of the outside half's arts as Quins ran out 29-15 winners over a pretty handy Exe side on a kool, krisp evening. Given the average age of our starting backs, Nev could have looked like the over keen Dad getting involved in the under 15s on Sunday morning training – and getting duffed up for his pains – but it was like watching a grand master give a lesson to the unworthy. We really will miss him. Crikey, he even found some dynamite to go in his boots as he hit some very long touch finders.
While Nev bagged the MOM award, not far behind him was Charlie Walker giving us his own version of The Fast Show – Scorchio!!! He created two and scored one great try. He bristled like Desperate Dan's chin. If behind every good fly half is a good scrum half, then Charlie Mulchrone (who until now had been auditioning for The Invisible Man remake) gave a fizzing performance at scrum half. Why have we been hiding him down the back of the sofa?

And…..behind every good scrum half performance are eight monsters earning their match fee. Given that Exe's A side had mauled us to death earlier in the season, and the trauma of the last day of the 2015-16 season still lingers, it was a great performance from our forwards. It's hard to pick the best of them but Matt Luamanu was a human bowling ball knocking over white shirts all afternoon and a bit scary with it. He stood up and we counted him. While Tom Johnson, Ewers and White were very effective in the loose for Exeter, all having great marauding games, and clearing out not only rucks but anyone in the same postcode as the ruck, our forwards dominated both scrum and line out. The scrums proved to be a great source of penalties all afternoon and Rowntree and Jones are doing something right – even if Brian Moore is the only person on the planet who says he knows what that is.

So, now that I've gone overdrawn at the Bank of Hyperbole [Ed: it's there in the Panama Papers if you look hard enough, and kut out the K kwips while you're at it] what really happened? Exe kicked off and dominated with lots of good ball retention. Quins – and maybe Dr Easter's medicine is working – defended well and finally turned one over. Morris kicked ahead and was blocked-ish before he could find top gear. It went to the TMO and we had so many repeats I thought I'd accidentally tuned into Dave. It led only to a penalty, which when put into the corner, we couldn't roll very far. That said Nev started pulling strings like a Washington fixer and Charlie Walker started to rev up the turbos. Matt L put in the first of his biffs and it ended up with a penalty in kicking range for Nev at 7 minutes in. He did the job for 3-0. Not long after Matt L put in a seismic hit on the Exe fly half, Will Hooley. It was so loud that people at the fireworks on Twickenham Green thought it was part of the display. Did he use his arms? Was it high? Did duck into it? All of this can be debated but what cannot be debated is that Matt spent the next 10 minutes in one of those undersized, white plastic garden chairs. Inevitably, like the rest of the crowd without reflink, I was left wondering….just how could that poxy little chair support a monster like him? Will Hoo-am-I had to leave the field and looked like he had those cartoon stars and birds circling round his head,

The resulting penalty led to a period of pressure for Exe with Johnson leading the way. Quins 14 men dug in though and held up Exe well and finally our patched up scrum won a penalty that Nev gratefully boomed away. Quins then made light of big Matt's absence with Nev finding the corners with some great kicks. From one, Exe's clearance was a bit under cooked and Charlie Walker fielded it. He looked to the open side and didn't fancy it. He went narrow and hit the hyper-space button and was gone. As the cover closed he found Aaron Morris – who was the only person on the pitch quick enough to stay with Charlie – and he gassed in. Nev couldn't add the conversion so it was 8-0 and 16 minutes gone.

Exe to their credit hit back quickly and made their numerical advantage tell: lots of good recycling, quick ball and changing the point of attack. They finally exhausted the Quins cover and engineered a muscly run in for James Short who brushed off a couple of "contractually obliged" attempts at tackles. So, a quarter gone and fairly placed at 8-5. Quins kept up the pace though, led by a cheeky Charlie Walker nick from the back of a ruck. Nev showed us his basket balling skills as he flipped it wide which led in the end to what I thought was a tough penalty call against Exe. Nev showed no sympathy and at the limit of his range nailed a long one for 11-5 and 25 on the clock.

Much of the rest of the half was played out in the middle 40 metres of the pitch and was enlivened by a Dave Ward terrier turnover, some classy breaks from Nev (who was only just scragged by some desperate tackling quite a few times) and then some community howling at the ref. We had two men down and spent an eternity at 13 against 15. When play finally resumed Joe Gray induced a brilliant holding on penalty but we were as stretched as Joan Rivers' face.

We were then treated to an appearance from Reddish – and for the record he's in fact white-ish. He's just been starring in that well known sitcom: "The Last of the Summer Signings". It took him a while to get into the game, and maybe his bodyclock is still a bit out of whack, but he looks hairy, scarey and mobile if not quite the baby eating monster I really crave in a lock. The half finished with Lang not finding the sticks with a long penalty after a long Nev clearance and a feisty turnover from Luamanu.

The second half began with Quins having a back division put together by Dr Frankenstein. We'd lost Alofa Alofa in the first half and Ross Chisholm, his replacement with a broken arm – honestly, that old chestnut, man up mate – so Ruaridh Jackson came on to full back and Morris went to the wing. When Joe Marchant pulled a sick note Luc Jones took over at scrum half and Charlie Mulchrone went to the wing and Morris shuffled into the centre. Clear? The monster did indeed have life though as Igor Luamanu smashed it into the Exe red zone after good carrying by Lambert. It looked like Reddish dropped the ball when trying to ground it. The pressure told with another scrum penalty that allowed Nev to put us 14-5 up with 46 minutes played.

We then gifted the three points straight back to Chiefs after Chis – the tough one – played the ball from an offside position. Joe Simmons made the score and Exe motored straight back at us. Matthews – who had a good afternoon as go-to man in the line out – got done for not releasing. Exe put it into the corner to roll one. We repelled the boarders initially but another penalty was popped back into the corner. Chiefs rocked and rolled this one over and Elvis was most definitely in the building as Taione – Exe's hooker, for whom the epithet "nuggety" was invented – came up with the five points. With Simmons adding the extras we were suddenly 14-15 down, albeit with plenty of time on the clock.

Quins seem – this season – to put scores behind them and get straight back into games. We did so and immediately won a turn over and a long penalty. Lang's radar was still skewiff . Quins kept up the pressure and Nev in particular started to give the oppo his smoke and mirrors routine. Charlie Mulchrone on the end of some great passing couldn't quite work his way over. The pace of Quins attack was relentless and it led to a break down penalty for Quins in front of the posts. Elvis Taione was the offender and saw yellow: ET didn't go home, just to a seriously weakened garden chair for 10 minutes. It was a gimme for Nev so we eased back to 17-15 ahead with a quarter to go.

We made good use of the man advantage and quickly set up camp in the Exeter half. The pressure on Exe showed in the ruck and scrum penalties which suddenly had a one way look about them. We rolled a lineout near the Exe line – and Exe defended them well all afternoon – and getting no change went open. Nev went one way and suddenly switched the angle of attack. Charlie Walker read it brilliantly and blistered onto a sublime inside pass from Nev that seemed to hang in the air for Charlie's arrival. Nev couldn't convert – his kicking from the tee was fallible, shame on the man – but 22-15 felt good with 12 to play.

Immediately from the restart James Chisholm led the break out – he really has been great this last month or two – and Charlie Walker continued to leave burnt rubber all over the turf. Again we spent quality time in the red zone. Charlie Walker raced onto midfield ball and scythed into the Exe 22. His offload was not a piece of exact science – and in fairness he had the Exe cover all over him – but Luc Jones latched onto the loose ball and darted over. It went to the TMO – and we got a break from the TMO for once – who ruled a white arm had knocked it back and the score stood. The extras didn't challenge Nev and we were two big scores up at 29-15 and only 7 minutes to play.

Those last 7 minutes were hugely entertaining as Nev went through his repertoire of short passes, long passes, flat passes and a couple of slashing breaks yet Exe still cracked back at us. We had a mild panic following a charged down clearance kick and Charlie Mulchrone cleared up the mess in some style. He then got on the end of some of Nev's bullets and – despite pirouetting like Nureyev – couldn't quite dance through the cover from the west wing. It finished amid some laughter when Reddish – not far short of the line – popped what he thought was the scoring pass to a white shirt.

It was breathless stuff and a credit to the skill levels of both sides and complemented the fireworks that punctuated the Twickenham sky. In the end the Quins set play and sheer gas in our backs were enough to see off Exe's committed work in the loose. Nev deserved the man of the match shout but so many of the Quarters put their hands up.

So......Kingston must go.......he really must go.......to David Ellis' office for a medium sized pat on the back. Dare I say it, but we are heading in the right direction.