Harlequins vs Bath: Unstoppable Force meets Immovable Object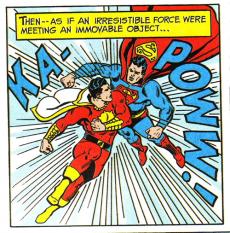 By Stooperman
December 4 2016
Bath came into this fixture with a record of 7 wins and only 1 loss, having slipped up at Welford Road. Quins meanwhile have been having an up and down season, with all of the ups happening at The Stoop where they remain unbeaten this year, and all of the downs happening on the road, where until the visit to Ospreys there had been a succession of sometimes painful losses.
Bath however were missing the fulcrum of the attacking prowess which had been sweeping almost all before them, George Ford is 3rd in points scored and 2nd in assists equal with Kahn Fotuali'I, and they were also missing the excellent Jonathan Joseph in midfield. They still retained however the formidable prowess of Semesa Rokoduguni top of the premiership for metres gained, defenders beaten and second only to the mighty Thomas Waldrom for tries scored. Quins meanwhile were missing both Robshaws and the impressive James Horwill who has won more lineouts (56) than any other premiership player this season. In addition, Marler, Care, Brown and Roberts were off on international duty. Thankfully, Jack Cifford and George Merrick returned in time to shore up a depleted looking Quins squad.
Bath have a terrible record at The Stoop, having won here only twice this century, and of course achieved the mighty snore draw of 6-6 in 2010. Along with Harlequins impressive home form this season, there was cause for optimism.
The Stoop was packed but chilly as Harlequins took to the field led out by Nick Evans on his 200th appearance, and followed by Will Collier celebrating his 100th cap – how on earth did that happen so quickly, it seems only yesterday he was making his debut!
Eddie Jones was in the West Stand to scrutinise the performances of Rokoduguni and Yarde and perhaps run the rule over Jack Clifford as replacement for Billy V.
Quins were into their stride almost immediately. Winning a lineout in Bath's 22, the ball went slickly from Dickson to Marchant, to Alofa and then Evans, a brilliant pass to Morris who timed his pass perfectly drawing Homer and allowing Visser to stroll in and dot down in the corner with consummate ease. The only member of Quins back line not to touch the ball was Marland Yarde. However, Eddie Jones eyebrows must have been raised higher than the roof of the South Stand at Rokoduguni's poor positioning which had isolated Homer and allowed Quins an easy score.
Bath now had a couple of good attacks, both of which were marred by imprecision and poor handling in midfield, first by Homer and then Bowden. The resultant scrums yielded a free kick, then a penalty which was taken quickly by Dickson who put in a delightful chip for Yarde to chase, with disaster averted by Bath no more than a metre or two from their line. Dickson's kicking was a recurrent theme all afternoon and provided the tactical platform and territory to exploit the speed opportunism and excellent passing of Tim Swiel. For dear reader, it was not to be a triumphant 200th appearance for the great Nick Evans – a missed conversion and a couple of delightful passes being his contribution as he went off with an injured hand after 12 minutes.
A loose kick by Swiel allowed Rokoduguni to show what he is best at, spotting a gap between Merrick and Clifford, he went from 22 to 22 in the blink of an eye, finally being slowed by Swiel before the tackle was completed by Dickson. The Swiel-Dickson axis worked well, and not for the last time! More imprecision by Bath led to a scrum in front of Harlequins' posts and a penalty for Bath, 5-3.
Swiel missed a penalty in the 24th minute but made amends by slotting the next two, one of which followed a superb break from Alofa who looked lively all day,11-3.
Long-time followers of Harlequins will not be surprised to know that having established a fairly comfortable looking lead, the team managed to allow the opposition back into the match just before half time. A powerful drive from the Bath pack, allowing Kane Palmer Newport to dive like a leaping salmon over the prone bodies and over the whitewash. The try was converted, 11-10
The half was not over though as Quins attacked and won a penalty with 15 seconds left until the whistle. The decision to kick for the corner looked foolhardy as Quins drive stalled and they were forced to work their way across the pitch from west to east, then suddenly it looked inspired as a quick change of direction and a stunning pass from Swiel put Visser clear with a run to the corner…except Tim the try machine had omitted to catch the ball first! Half time 11-10.
Bath had been given a talking to by Blackadder at half time (note my restraint in not using any Ben Elton or Richard Curtis lines). They looked more determined and sharper after half time. Their first score of the half however came from a daft penalty by Chisholm who was clearly offside from a clearing box kick, clearly warned by the referee, and clearly made a tackle which he wasn't entitled to make. 11-13 as Homer slotted it home.
Quins continued to have the majority of possession, and probed away. A brilliant grubber by Dickson was well chased by Visser but cleared up short of the line. Swiel made a lightning break in midfield beating 3 defenders in the process… Merrick put in a rampaging charge dragging one or two defenders along with him. The back line created a gorgeous move with a wrap around by Swiel and a knock on by Collier. The half was settling into a disturbing pattern of fantastic play by Quins for absolutely no reward on the scoreboard. Bath won a penalty from the scrum, Banahan came on for Clark and frustration set in.
Then, a moment of brilliance, a scorching run by Yarde who passed to the supporting Chisholm hugging the touchline, a return pass back inside to Yarde who offloaded to the surprisingly pacy Dickson who tumbled over the line for the score. Had he run out of puff, who else but Swiel was on his shoulder ready to assist? The conversion from out wide was missed 18-13
From the restart Yarde caught the ball with his foot in touch, but perplexingly the referee decided with help from his assistant to award a lineout to Bath where Yarde had caught it. Now nobody wants to use the TMO for decisions like this, but it looked from the replays as if the decision should have been that the ball had gone straight out. After a few phases of powerful play by the Bath forwards, Catt grounded the ball at the base of the ruck for a try. The referee went to the TMO and awarded the try, asking the question "any reason not to award the try?", had he asked "try yes or no", I'm not sure the answer would have been in the affirmative. Nevertheless, the try stood and Bath had another bit of luck, as Homer's conversion bobbled in off the post. 18-20
At this point BT showed a statistic that Quins had 18 points from 8 visits to Bath's 22, whilst the visitors had scored 17 points from just 3 visits to the Quins danger zone. Food for thought for both the attack and defence coach I would have thought.
Changes were made to both teams Collier went off with a head wound that was bleeding profusely and Adam Jones came on, the cheers were for both players. Shortly afterwards another loose kick from Quins to Rokoduguni looked fatal as he had open space to run at, and only a prop between him and wide open spaces in midfield. Fortunately – that prop was Adam Jones, and the unstoppable force of Rokoduguni was very much stopped by the immovable Welsh object! The ball was recycled and a fantastic break by Tapuai was only stopped by the pace of Swiel enabling him to get back for the cover tackle.
As time ticked on, a Quins lineout led to a maul in midfield which was sacked by Bath. Swiel stepped up and converted nervelessly from the 10m line. 21-20
This being The Stoop though, there was of course much, much more drama to come. With a matter of minutes to go Dave Ward came on, stole the ball and won a penalty. During the course of this passage of play, Clifford was stunned as he tackled Banahan and went off for an HIA which will keep him out of the England V Australia match next week. Otherwise he would surely be a shoe in having been voted by Dayglo (never biased towards number 8s) as man of the match. With 77 minutes gone, Swiel cleared to half way from the penalty. This is where the plot thickens. Quins won the lineout unconvincingly, but managed to hold on to the ball through 2 or 3 phases of play at which point there were 7 seconds left on the match clock. The clock then froze. Quins played on, another phase, another phase…the ball was cleared to Swiel who kicked….straight to Bath. It was Botica-Gate all over again! Bath advanced ominously downfield, with Lord knows how much time left on the non-functioning match clock. Then as Bath got themselves into kickable range – a miracle occurred, and the miracle's name was Dave Ward, his second steal in the space of as many minutes. The whistle went and The Stoop breathed again. A narrow, but deserved victory had been achieved by the slimmest of margins.
Bath's momentum had been stopped, and the Stoop remained an unconquered fortress. We had witnessed another superb afternoon's entertainment at The Stoop. Yarde was much more involved than Rokoduguni and has been rewarded with a place in England's lineup, and Clifford did his England chances no harm at all, I think Eddie Jones probably enjoyed his afternoon too!