Quins v Sale, AW Cup. Sale seal late steal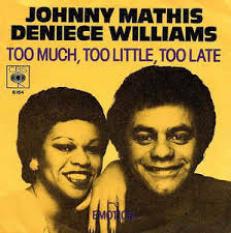 By gregory p
February 6 2017
Sale nicked the final group game of the Unfathomable Cup with a late penalty from Will Addison to edge an un-entertaining but sometimes engaging game 13-10 on windy and wet night in west London. Sale must have felt right home though: a Friday night kick off, half empty stadium, rain and wind and a selection of dodgy pies on sale at the ground. [Ed: can't you fit in a gratuitous whippet or flat cap reference then?]. The cynic might say that three penalties, a rolling maul try and a penalty try are a great advert for the game. Unfortunately that game is rugby league. Hey, maybe I'm being harsh here as a patched up, under strength Quins side gutsed out what nearly would have been a creditable draw against a solid Sale side that wasn't far off a first team.
I was tempted to call this "Gone with the Wind – Part II". One of the pivotal moments was Ruaridh Jackson lining up a long first half penalty which was within his range given a howling gale behind him. The ball fell over at the precise moment he struck it. Instead of unfurling a majestic four wood we saw a duffed six iron scud to the dead ball line. He should have had someone teeing up the ball for him. Does that sort of carelessness sum up our season, or was it just bad luck?

By contrast Will Addison hit a monster of a kick into the wind in the first half to give Sale the lead. It was the wrong side of the pitch, 40-45 metres out and into a breeze. He hit it brilliantly and there was maybe still 5 metres to spare as it coasted over. On a tight night that sort of kick was always going to be invaluable.

Despite playing into the wind in the first half Sale seemed to see most of the ball and spent plenty of time in Quins half. Their forwards worked hard with Lund looking like a roadie from a Norwegian death metal band getting in the thick of it. His back row colleagues Ioane (definitely not suffering from his head knock) and Pearce at number 8 were visible too. Quins line out misfired like a jalopy and we were cr@p under the swirling high ball. Sale seemed to deal with the wind much better. Even so, a combination of good tackling, Sale's inaccuracy, our scrum being rock solid, Sale's lack of guile kept Sale out. That they couldn't get the ball into Solomona's hands more often was a major failing on their part. A rejuvenated Wallace nicking turnovers and Horwill, back to his elbows everywhere best, made sure Sale had to work hard for every yard.

After Addison's monster (the best kick at the Stoop since Elliot Daley's 50 plus metre cannon a season or two back) Jackson hit a short one to bring it back to 3-3. Sale's general dominance finally got them camped in our 22. Adam Jones pole-axed one of the Sale jumpers at a line out and was sent to the naughty step for 10 minutes. Sale put the ball into the corner again and rolled the lineout. It crabbed sideways from the east stand for ages as Quins did their best to repel it but it finally came to earth on the west stand side of the posts. The Sale hooker Neil Briggs emerged from the pile up with a smile and the ball and Addison made it 3-10.

Quins survived the 10 minutes without Jones and we were treated to a brief showing from Tyler Gendall. He sounds like he should be propping up the bar in the Bull in Ambridge – the sort of bloke who could get you a couple of ferrets – but he did his job and may well be a prospect.

It wasn't the most eventful half of rugby but I feared for Quins after half time with Sale having the wind and rain at their backs. The wind in the first half had been blowing the posts all over the place but it gradually eased and became less of a factor. And yet…..Quins again defended well and kept Sale at bay. It aided our cause no end that Brian Mujati, the Sale prop back after a lengthy break, seemed well off the pace and was a one man penalty machine.

When Jack Clifford came on after about 50 minutes or so it sparked Quins into life: he carried well and it fired up Luamanu and Horwill to knock holes in the Sale defence. We finally spent a long period in the Sale half and demolished a series of scrums 5 metres out. Mujati was shown yellow after one of the car crashes passing for the set scrum. After the fifth demolition the referee had no alternative to trot under the posts and award the penalty try. Jackson made it 10-10 with no trouble but there was still 15 minutes to play.

Sale dominated that 15 minutes and they set up camp in the Quins half. We defended well but in the end conceded a kickable penalty close to the posts with only three minutes left. Addison did the job and 10-13 it stayed. We crabbed around sideways but didn't look like worrying Sale in those last three minutes and Sale picked up what was a rare win on the road. They were seriously relieved to bag the points as until Friday they'd declared more consecutive losses than The Royal Bank of Scotland.

Only 6,842 of us braved the weather which is not surprising given that it wasn't the most vital game in the calendar – that will come, according to some on the board, when we're battling relegation later in the season – and that the Main Event, the Six Nations tele-fest, was due to pitch camp in the collective rugby consciousness the next day. It was encouraging that club announced bums on seats rather than a Pravda approved attendance. There is no truth in the rumour that Donald Trump's "people" were in attendance ahead of his state visit and conservatively estimated the crowd at 16,500.

The positives? The scrum went well again; Horwill looked fully recovered and put in a monster shift; Clifford added some serious zip when he came on; we tackled well all night and I still like the look of Mulchrone. The negatives: the line out wasn't great – we really depend on Horwill – and the backs looked short of penetration. Swiel, on for a head knock to full back Morris, went up more dead ends than an Uber driver. He looks more effective at fly half than at full back, which makes the Catrakalis equation next season an interesting one. It was a very small, slight looking back line compared to Sale's chunky selection. I did think, when the wind was at its height, they'd need guy ropes to keep Walker and Stanley safely earth bound. Jackson tried to weave some patterns out there but it wasn't until Marchant came on did the three quarters look anywhere near threatening.

So, you the jury decide: a gutsy effort from a cobbled together side; or, more directionless under achievement? On balance, I'm going for gutsy as no heads dropped out there and no one shirked a tackle. It was a game effort in circumstances where we could have folded.