Harlequins 2018 Season Preview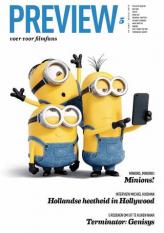 By Nevs Left Boot
August 22 2017
It's that exciting part of the season where almost anything seems possible for your team, whatever has happened last season can be forgotten, new coaches and players are welcomed as saviours and past results and failures feel a distant memory. We're dusting off our shirts and counting down to the first game of the season proper!
This season, like so many recently, will be another closely fought affair and this should be welcomed. Here at NLB towers we're a big fan of the salary cap – or more importantly the premise and reason for it. If the cap is operated properly and policed fairly (we know this has not always been the case) then we should see very little difference in the established teams in the league. If all teams are spending the same on roughly similar sized squads then the teams should be (in theory) relatively evenly matched. With the improvement of teams like Newcastle and Worcester, coupled with the yo-yo nature of Gloucester and Sale there really are no easy games in the league and (as it should be) anyone appears to be able to beat anyone else on their day. However, no longer can teams like Leicester, Bath and Northampton feel that they should always finish in the Top 4 and with Saracens and Exeter setting the standard for the last few years it would appear to be getting harder and harder just to make Top 6!
Quins squeaked into that top 6 position last season by virtue of achieving more wins than the team finishing 7th (Northampton) so the big question is, can Quins improve on this situation this season?
Quins have seen a few leavers from last seasons squad, although the majority of them we're bit part players – It is sad to say goodbye to Karl Dickson and Matt Hopper who have played their considerable part in the recent success of the club and it is impossible to write down in words how much of a loss Nick Evans will be on the playing side of things. However the recruitment has been quite positive with Quins adding better players to the squad based on those leaving.
Lewis Boyce comes into the squad as a young prop who has cut his teeth in the Championship with Leeds, big things are expected of him and he is joined by seasoned campaigner and under-rated player Phil Swainston from Wasps – these guys replace Matt Shields and Owen Evans who never really seemed to be able to cut it at Prem level.
Dave Lewis has joined in place of Karl Dickson and with Charlie Mulchrone will be another reliable deputy to Danny Care, he has played a fair bit of Premiership rugby in his time at Gloucester and Exeter and I think the competition between him and Charlie will ensure that both push Danny hard this season.
Francis Salili arrives at Quins with a big reputation and in the little we have seen of him in the pre-season he certainly has some x-factor and if he can be given the right platform, I am sure he will be a success at Quins. He has the build of the ultra modern centre, he combines pace and power as well as having a wonderful (New Zealand style) skill set that means he can pass, off-load and kick out of hand. His acquisition will allow Harlequins to be an attacking threat and he will not be leaving the club at times in the season to play international rugby. His partnerships with Jamie Roberts and Joe Marchant could be very exciting. Add in the re-juvenated Harry Sloan and Quins centre options look improved from last year.
Renaldo Bothma appears on paper to be a super signing for the club, a player that is likely to play a big part in any success the club may have this year, he should be around to play most of the season and to support younger players in the squad when Robshaw et al, are representing England over the road. I think his style and skill set will bring a steely edge to the team that will compliment Horwill's no-nonsense approach. At times last season, shorn of internationals and when injuries came to bite we looked a little callow and I hope that with Horwill, Bothma, Saili we have a spine that can carry us over the line during the international periods.
All this leaves only one position to fill, who will step into the throne that Nick Evans has left behind? Who will wear the crown and be the ring leader for our Quartered men this year? It would appear to be wide open at this point. Tim Swiel is probably slightly ahead in the pecking order by virtue of actually playing some pre-season matches. Swiel is an exciting players who likes to play quite fast and loose, he will always look vulnerable to being intercepted and at times, when the pack is being ground down, I am not sure his 'run from anywhere' approach helps but he has a wonderful skill set, great pace and he's not too shabby when kicking either.
Demetri Catrakilis is the new boy in the group, who due to an injury we have not seen so far. He has a good pedigree having learnt his rugby in South Africa playing for Western Province and the Stormers before heading over to France to join the Jake White South Africa infused revolution at Montpellier. He is a player that controls matches and loves to kick points (I read somewhere that he has never missed a kick at goal in a final!). With him and Swiel we potentially have two players with slightly different skill sets that might mean Quins can mix up their approach depending on the game.
It would be churlish not to mention one other surprise name in this little write up, I have to say I am very unhappy about Eddie Jones making such a big song and dance about Marcus Smith, not because I feel it puts undue pressure and attention upon the shoulders of the young lad in his first year as an academy player. More because he was going to be my tip all season to be the next big thing, having seen him play a few times for the U18's last year. EJ has at least saved my friends from being bored by my bleating on about this wonderful talent, as he has already burst forth onto the Quins scene. It is safe to say that as an 18 year old, in his first few months at the club as a full time pro, he still looks a lot like a ball boy who has wandered onto the pitch – that is until he starts flying out the passes – chips over the top, kicks to corners and generally getting stuck in. He even has the heart of a lion in defence and once the conditioning guys get hold of him and he fills out a bit I reckon he will be much harder to shrug off.
So where does this leave us then? Right back at the start I reckon, I am genuinely excited for next season, I think it is going to be good – I think Quins will continue to win some games and lose some games. For Quins to improve on last season they need to pick up some LBP's on the road. Last year we left Sale, Exeter & Bath without a single point when it would have been possible to have had 1 from each of those games. 3 points would have left us 4 pts behind Bath at the end of the season – those 3 pts coupled with 1 more win would have seen us climb the league. If Quins can finish the league in 6th or higher I think that has to be called a success, 14 points separated us and 4th spot last season, which is a big ask but with some continuity of selection, coupled with a few lucky bounces Quins could hopefully be challenging when the season comes to its finale!
NLB