The Return of the Player Performance Survey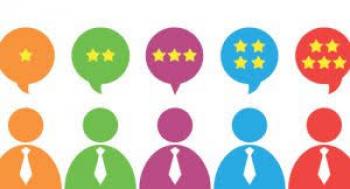 By DOK
September 3 2017
Those of you with long memories will remember we used to do this. After each game we rate the players performance on a scale of 1-5 and then later some sort of analysis of the results is produced. As I remember, an away game would usually generate about 10 responses and a home game around 25-30. We'll see if it's worth doing away games - maybe those that are televised.
Now I agree after the first defeat of the season it may not be the ideal time to start one of these, but it's the first game of the season, so what the hell. I want to see if we can get a full season's worth.
Which brings us to PARTICIPATION. Yes, your participation. If this only gets a few votes it's going to fall flat on it's backside. So please take the time to click 15 simple radio buttons.
As requested on the form I'd ask you not to play silly Bs with this. Yes, you can enter more than one form, yes you can enter all 1s (or 5s even!) - Please Don't! It wrecks it for the people taking it seriously.
And so, without further ado here is the survey
If you have problems viewing this try the "View a Printer Friendly version of this Story" link below the survey.
Or use this link which will take you to the Google form