Sale vs Harlequins: So near yet...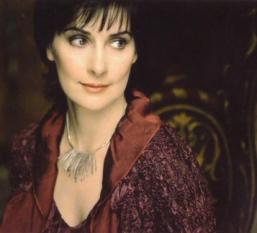 By DOK
January 12 2018
After running riot over Northampton at BG10, the question was what sort of follow up would we see? All week there were quotes from the camp talking about consistency and taking it to the next level. All week, I remembered just how terrible we played after beating Saracens! I had the feeling/hope we may have turned a corner.
Well, the AJ Bell looked fine. The grass was green, didn't seem to have suffered too much in the pre Christmas weather. A good crowd turned out 7,242. It meant the stand was empty at both ends but those in the middle made a fair amount of noise. Congratulations to the travelling Harlequins fans, who could be heard on a number of occasions throughout the match!
Well, the game started just like in my nightmares. At the 7 minute mark, Sale were launching a pretty innocuous looking attack, passing it down the line. Walker jumped out the line leaving a hole, Addison ran through, a neat overhead pass to James, he ships it to McGuigan who brushes aside the tackle of Alofa and dots it down a few metres from the corner. MacGinty added the conversion and it was
Sale 7 Harlequins 0.
OK - well we often have to recover from a poor start, and it was just a single mistake let them in. We'd surely come back at them? Well no, not really. Sale's defence had shown itself to be pretty effective when we got to the 10th minute. A great pass from Faf de Klerk found Addison on the wing. He handed off Walker, who just managed to hang on to his shirt but not to impede him. He passes the ball to Curry who as he is tackled offloads to van Rensburg. Smith can only grasp at his shirt, Ward goes too high and gets fended off, by this time van Rensburg is too close to the line and he's over. Another easy kick for MacGinty and it's
Sale 14 Harlequins 0, 10 minutes gone. This is starting to feel very familiar (and uncomfortable).
There was then a lot of toing and froing, but bit by bit Harlequins built pressure in the Sale 22 until eventually Dave Ward is stopped in front of the posts about 3m out. Care passes to Marler, who is stopped about 1m out. Care passes to Alofa who has 3 defenders in front of him. He runs diagonally and Addison makes a tackle but can't stop him and he lunges over for the try. Smith misses (just) an easy kick for him and we now have
Sale 17-Harlequins 5, 20 minutes gone.
Harlequins give away a needless penalty on the 25 minute mark and it's 17-5 to Sale. I'm starting to have a horrible feeling of deja vu!
So round 29 minutes and Sale are attacking in our 22. The ball is taken into contact by Jono Ross, but he coughs it up when Jamie Roberts tears it from his grasp. Alofa gathers it and immediately launches a kick straight down the touchline (Alofa can kick?). This is Walker's moment for redemption. He takes off like a greyhound after the rabbit, no-one can catch him and he touches down midway between corner and posts.
This time Smith converts and it's Sale 17 - Harlequins 12 with 30 minutes gone. Hope blooms anew! I'd take this for a half time score!
But I don't have to! Danny Care throws a nightmare of a pass to Alofa. He skips through the on rushing defenders, passes, seemingly without looking, to Ross Chisolm who motors over for a try under the posts.
Marcus Smith converts it and it's Sale 17 - Harlequins 19 with 36 minutes gone.
Before half time there's enough time for a penalty goal to be kicked over by Marcus Smith so now we're a very healthy
Sale 17 - Harlequins 22 and it's half time. Hope blooms and I'm now feeling confident we can see them off second half. After all, we've just put 17 unanswered points past them.
The second half is much more of a nip and tuck affair. We could apply pressure but we couldn't turn that into points. Just before the 60 minute mark came the moment that changed the game. Joe Marler went to clear out Ioane with his shoulder, the referee Matthew Carley thought it was a strike to the head and issued a red card. So now Harlequins were going to have to play with 14 men for the next 14 minutes.
MacGinty kicked the three points so Sale 20 - Harlequins 22. Much too close for comfort. 60 minutes gone.
Five minutes later Harlequins are continuing to exert pressure. Just a few metres from the Sale try line, Danny Care passes to James Chisolm. Chisolm and Matthews charge for the line, Chisolm is stopped short, Robshaw takwes it up, Matthews and Sinckler go the other way and are stopped a few yards short. Danny Care throws a beautiful pass to Roberts who is charging forward at full pelt, and although two men grab him, he's too close to the line and bursts over right next to the left hand post.
So Sale 20 - Harlequins 29, 65 minutes gone but only 14 players on the pitch. Might we just make this?
A few minutes later Harlequins defence has been holding Sale out around 5m out. A pass to van Rensburg, Smith and Matthews hold him but don't stop him and it's a try to Sale. Faf de Klerk converts.
Now it's Sale 27 - Harlequins 29. This is getting dangerous!
Oh No! A penalty to Sale at the 76 minute mark. It's a scrum penalty for Harlequins pulling down the maul. Followed by another for not retreating 10. Followed by another for not rolling away. Of course Faf de Klerk converts it and we're looking at
Sale 30 - Harlequins 29 with 4 minutes to go.
Just time for a final moment of controversy. Harlequins don't give up. When Harlequins get possession they start to motor. Cheeseman goes through a gap. Harlequins bash it up to the Sale 22. Visser gets a seatbelt tackle and rolled over twice with the Sale player's arm round his neck, and the referee does nothing! Now we're inside the Sale 22. A long pass to Visser and he just avoids going out. Passes the ball back to Robshaw who is pushed over by van Rensburg. The ball somehow gets recycled and Jamie Roberts dives over for a try! Or does he?
Matthew Carley then spends a long time discussing with the TMO if Robshaw was in touch or not. Eventually he overrules the TMO to declare Robshaw in touch, so Harlequins go home with 2 points instead of 5. A thoroughly entertaing game, but in the end the outcome decided by the referee.
Sale 30 - Harlequins 29
Still, plenty of positives for Harlequins, not least that we never gave up and fought to the end to win that game. Some good performances from the players, and if we play like that in every game (Joe Marler excepted) we'll certainly make top six this season.
View a Printer Friendly version of this Story.
Sale vs Harlequins: So near yet...
ComeAllWithin.co.uk (IP Logged)
12/01/2018 20:02
What do you think? You can have your say by posting below.
If you do not already have an account
Click here to Register
.
Edited 1 time(s). Last edit at 2018:01:17:16:54:30 by DOK.
Sorry, only registered users may post in this forum.