Northampton vs Harlequins AWC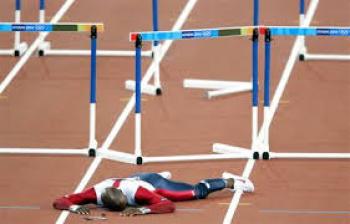 By Bedfordshire Boy
February 6 2018
Harlequins fall at the last hurdle: It all seemed pretty straightforward really, pop up the M1 and return to south west London with a single point and look forward to a place in the knockout stage in the AWC, anything more and that place would result in a home draw. Northampton Saints on the other hand could qualify top of their group, especially with a bonus point win which clearly gave them plenty of motivation. A few changes to the Quins line up with a return of James Horwill in the second row, Alofa Alofa replacing Gabriel Ibitoye on duty for the England U20 side and Josh McNulty replacing the injured Phil Swainston in the front row. Encouraging to see a more or less settled Quins side but a bit worrying when looking at Saints line up, there was no doubt that they were looking for a win at the very least.
Almost from the kick off Quins are under pressure when a loose back pass, from Morris I think, is fumbled leading to a series of 5 metre scrums to the home side. Saints play the ball out wide and are repelled by the Quins defence but eventually create an overlap for George North to touch down out wide on the left. With Piers Francis adding the two extra points, Quins are trailing by seven points with less than six minutes on the clock. Despite the setback play is pretty even, the difference being that Quins seem unable to go through more than a couple of phases before fumbling the ball or being turned over.
A long boot deep into the Saints half by Henry Cheeseman is cleared to touch by Saints but Quins continue to press but a pass by Dave Lewis sets up the Saints second try. The pass is intercepted by Jamie Gibson inside the Saints twenty two who is eventually brought to ground just inside the Quins twenty two. With the Quins defence in disarray, the ball is quickly recycled and Tom Stephenson, who is part of a three man overlap, runs in to score. Another successful conversion by Francis and with twelve minutes gone, Saints are 14 points to the good.
Not sure what the penalty count was but Quins appear to be either spilling the ball or being penalised and 22 minutes have gone before they are awarded their first penalty of the game. This allows Lang to clear the ball to touch on halfway and although this line out is won, not a common event in this match, Lang is eventually forced to kick to touch allowing Saints to mount yet another attack. With Saints awarded yet another penalty and opting for a scrum 5 metres from the Quins line, play is halted while the medics set to work taping James Horwills leg, all a bit worrying. After the restart Saints score off of the back of the scrum as fullback Ashee Tuala easily touches down for the third try of the evening followed by yet another successful conversion by Francis. Still twelve minutes from half time and the scoreline already shows Saints with an advantage of 21 points.
It gets even worse after a few minutes as Saints attack from the restart kick which this time sees Ken Pisi almost run through James Lang to score their bonus point try from 35 metres out . At long last Quins put together a phase of play and are now actually spending some time well inside the Saints half of the pitch as they change tactics and keep the ball with the forwards. After pressing the Saints line for several minutes a knock on by Luke Wallace allows Saints to clear the ball to their twenty two. The Quins line out is disrupted yet again by Christian Day but as the ball ends up in touch, they get another chance which this time is not wasted. Quins spend the last couple of minutes of the half battering the Saints line and are finally rewarded when Mark Lambert forces his way over the line for a try. The conversion is unsuccessful, half time score Saints 26 Quins 5. Certainly not the best 40 minutes of play from Quins that I have witnessed, the only very slight glimmer of hope was that the two Saints supporters that I chatted to at half time weren`t at all confident that Saints would eventually run out winners.
Mark Lambert scores Quins first try
No Horwill for the second half, hopefully a precautionary move, but a chance to see Sam Twomey for a bit longer than his short run out the previous week. Francis gets the second half underway, the ball is taken safely by Stan South and as Quins play to exit their own half Saints are penalised for off side allowing Lang to find touch inside the Saints half. Saints yet again steal the ball at the line out and set up an attack but are penalised for infringing at the ruck. Lang again safely finds touch in the Saints half and this time Quins win the ball, set up a ruck but from the ensuing play a pass by Chisholm is intercepted allowing Saints to make ground into the Quins half before Twomey is adjudged to be offside. A pretty straightforward kick by Francis from the Quins twenty two, and with only six minutes of the half played Saints extend their lead, Saints 29 Quins 5.
Quins set up an attack from the restart which eventually breaks down when Saints knock the ball on as Quins are awarded a penalty 25 metres out from the Saints line. A good attacking position but Saints shove Quins off of the ball and from the penalty Quins find themselves defending a line out on their own twenty two. Eadey replaces Harrison for Saints and Dave Lewis is replaced by Jono Kitto. A period of stalemate as both teams struggle to make much headway and too easily give the ball away but at least the Quins defense seems to be holding. Mat Luamanu and Charlie Piper replace Archie White and Joe Gray and Brossow, Marshall and Myler come on for Saints with 27 minutes left to play. Saints come close to scoring their fifth try when Jamie Gibson goes close but no try is awarded following TMO intervention. The incident was right in front of me and from my viewpoint it was impossible to see the ball grounded although many Saints fans (those presumably with x-ray eyes) were pretty clear that the ball was grounded.
The crowd were soon made to feel happy again when Ken Pisi almost strolled over the line from the 5 metre scrum. Myler takes the kick this time and has no trouble in moving the scoreline on the Saints 36 Quins 5 with more than 10 minutes to go. Cadan Murley and Ian Prior come on for Ross Chisholm and James Lang before the restart by Prior. Quins win the ball and from the resultant ruck Saints are penalised allowing Prior to find touch inside the Saints twenty two. Although James Chisholm wins the ball Quins knock on allowing Saints to clear the ball. A period of sustained pressure by Quins eventually leads to their second try of the afternoon when Joe Marchant bulldozes his way through Ken Pisi to touch down and with Prior missing the kick the score moves on to Saints 36 Quins 10 with 78 minutes gone which turned out to be the final score.
Marchant scores for Quins
Another very disappointing away trip supporting Quins who seemed determined to help Saints to a very comfortable win. Some very poor defense at times, at least two trys were as a result of poor tackling by James Lang, and the team still attempt offloads when going backwards and under pressure. There are times in every match that you just have to batten down the hatches. Christian Day was a nuisance all evening in the lineout so even when Quins retained the ball it was invariably uncontrolled and the Quins scrum was under a lot of pressure. As usual I lost track of all the replacements but both Ibuanokpe and Holtenstein both had a run out but the game was well beyond recovery by that time. Another all round performance by James Chisholm, Luke Wallace was busy throughout and Joe Marchant is getting back to form after his long lay off. Overall this Quin performance made a strong Saints team look a lot better than they were and yet again if you give away 3 or 4 unanswered scores it is almost impossible to recover. As expected, Exeter made easy work of getting 5 points from their home game against Saracens putting them top of the table having easily scored more trys overall than Quins in the competition. Judging by this performance it does not bode well for the game against Wasps next week, but with this Quins side, who knows?
Quinssa Argentinian Branch "enjoying" the game