NEC Harlequin Player Profiles 2005/6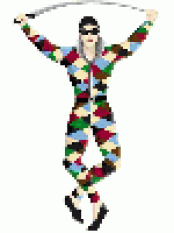 By Prof
July 24 2006
All the players are listed, by position (and then alphabetically) along with links to significant interviews / profiles we've done on CAW, and also to their looky-likies and to their personal websites, where applicable.

For more information the player details on the official site is useful, and also the Quins profiles on the Zurich site are a good source. For past players the 2003/2004 CAW Profiles and 2004/2005 CAW Profiles might help. To consider how the squad compares to 2004/5 see 2005/6 Squad Compared. Also the CAW Archives may be useful for details from previous seasons.
A number of players are missing profiles...or perhaps their profiles are sparse. Could you do better? Updates, additions very welcome, and we might even be able to arrange an interview with the player concerned. Similarly, any new, improved - or just different - pictures always welcome.
Errors, omissions, additions or new photographs contact prof@comeallwithin.co.uk