RL: The Role of the Loose Forward in Rugby League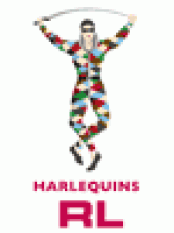 By Ron Knox
February 20 2006
One of the more obvious differences between the 2 codes lies in the back row. In Rugby league, this is one player, the Loose Forward. Any similarities lie in the work around the scrum, especially in defence. In Rugby League it is common for the stand-off (fly half) to run straight at the defensive line directly from a scrum to set up the position for the forwards to re-group, and set up the next play. The Loose Forward's role is therefore to peel off quickly from the back of the scrum and make the first tackle. In an attacking scrum he will sometimes pick the ball up himself and go, taking pressure from the scrum half.

A Loose forward has the widest scope of roles and responsibilities of any player in the team. As well as co-ordinating the defensive effort in the forwards, in attack he will need to be a superb creative player with the vision and skill to set up play from first receiver from the play the ball, and provide another option from the half backs.

To me that is why some of the game's finest players have been Loose Forwards, like Ellery Hanley, Andy Farrell and Paul Sculthorpe. All Great Britain captains and all of them fantastic leaders who the rest of the team look to. Quins' fans will have the chance to see the peerless Paul Sculthorpe in our first game against St Helens at the Stoop, where he will be the Saints captain.

I am often asked how I think Andy Farrell will go in Rugby Union. Well, providing he can be 100% fit, I have no doubts that he will succeed. I am not sure about his ball-winning capabilities, as RL forwards do not have to win the ball. But he is a superb attacking player and organiser who can make the play for others in the team. However I feel he has been signed for his leadership qualities – resolute, determined, and an inspiration to others.

The current Quins RL team will see the position rotate somewhat. The best Loose Forward in the team is Rob Purdham who has all the qualities described. However Coach Tony Rea may prefer him in the Second Row. New signing Pat Weisner is a versatile player who has played Loose forward and has all the qualities, but he is likely to start the season as Hooker.

Very often the game plan against a particular team can be indicated by the selection of the player for the Loose Forward position.