The ComeOnYouSaints.com Glossary 2009/10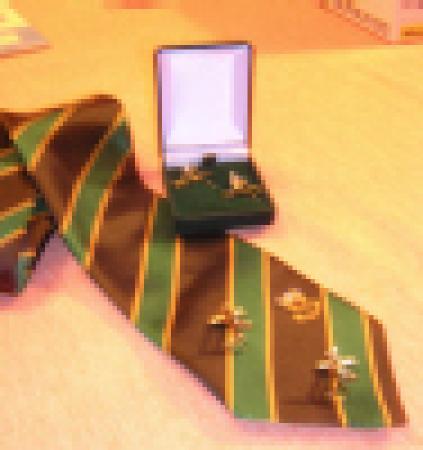 The Glossary
By ComeOnYouSaints.com
August 3 2007
One of the delights of an Unofficial Website is the ability for its contributors to introduce nicknames for players, places and the like. For those of you new to the comeonyousaints.com website, many of the terms used on the message boards will probably be somewhat confusing. This glossary has been compiled to ease your path through the nicknames and jargon regularly found on the message board...
the ComeOnYouSaints.com Glossary 2009/10
One of the delights of an Unofficial Website is the ability for its contributors to introduce nicknames for players, places and the like.
For those of you new to the comeonyousaints.com website, many of the terms used on the message boards will probably be somewhat confusing.
This glossary has been compiled to ease your path through the plethora of nicknames and jargon regularly found on the message board. Many of these are self-explanatory, notes are provided where applicable….
If you have any queries, or indeed can fill in any blanks (especially pictures of players, staff etc.), please leave a note on the message board and we'll up date the Glossary as soon as possible giving due credit where applicable.

CURRENT SAINTS PLAYERS:
JOE ANSBRO (centre) –
CHRIS ASHTON (full-back) – Ash, Flash, Crashton, Asbo
NEIL BEST (back-row ) - Beast, Animal
JOHN BRAKE (wing) (A*) –
JAMES
CANNON (lock) (A*) –
JOHN CLARKE (utility back) – JC, Cooper, Nobby
CHRISTIAN DAY (lock) -Daisy
ALAN DICKENS (scrum-half) -
LEE DICKSON (scrum-half)- Dicko
PAUL DIGGIN (wing/fullback) – Digger, Digs
JAMES DOWNEY (centre) –
PHIL DOWSON (back-row) -
REGARDT DREYER (prop) - Reggie

MARK EASTER (No. 8) - Bunny (as in Easter Bunny)

BARRY EVERITT (fly-half) – Kenny
BEN FODEN (scrum-half) - Fodes
SHANE GERAGHTY (fly-half, centre) - TinTin
JOE GRAY (hooker) (A*) –
SCOTT GRAY (back-row) -Scotty, Kepple (as in a back-row of Wilson, Kepple and *ahem* Besty)

DYLAN HARTLEY (prop, hooker) - Rabbit
MARK HOPLEY (back-row) - Hoppers
JUANDRE KRUGER (lock/back row)- Freddie

COURTNEY LAWES (lock) (A*) – The LawMan, Long Arm
IGNACIO FERNANDEZ LOBBE (lock) - Nacho, Iggy, Nacho Nacho Man
CHRIS MAYOR (centre) -
DARREN MORRIS (prop) -

BRIAN MUJATI (prop) - The Mooj, Bwian (from Monty Python after Mr Mujati wasbanned for pushing over referee Nigel Owens - "Welease Bwian!")

STEVEN MYLER (fly-half) – Smyler
EUAN MURRAY (prop) – Eugene

BRUCE REIHANA (full-back) – AirBruce, Spruce, Brucie Bonus (from a certain Mr B. Forsyth), Bruiser
BRETT SHARMAN (hooker) -

SOANE TONGA'UIHA – Tiny
DAN VICKERMAN (lock) - The Student

JOHN VICKERS (prop) (A*) –
ROGER WILSON (back-row) - Besty's Pet, Sargeant, Sarge

note (A*) denotes a Senior Academy player.
SAINTS STAFF etc.
KEITH BARWELL - Uncle Keith (term of endearment for the club's chairman), UK

MAGGIE BARWELL - Auntie Maggie (Keith's wife - see above)
JIM MALLINDER (head coach) – Big Jim, Lord Jim, Melinda
DORIEN WEST (forwards coach) – Nobby, Doreen
PAUL GRAYSON (Backs Coach)- Grays, Grayse, Larry,
ALLAN ROBSON (Chief Executive) - Mr Prawn Sandwich (so named after Roy Keane's famous out burst in football that corporate hospitality guests were more interested in their food and drink than the game), Mr PS
DAVID POWELL (Head Groundsman) - Piggy
GEOFF ALLEN – Uncle Geoff (Stadium Announcer)
CHRIS WEARMOUTH – (Saints Communications Manager) - Barfly (Chris's moniker on coysdc)
NICK JOHNSTON (Head of Performance) - The Hood

PAUL SHIELDS - (Acting Team Manager) - Shieldsy

GRANT SEELEY (Academy Coach) -

KEVIN BUCKBY - The Kit Man
BERNIE (Saints Mascot) - A fun loving hound whose role in life is to gee up the support and generally make a fool of himself. Kiddywinks, do not be swayed by what the old gits tell you - BERNIE IS REAL - there is no-one inside him, he is a proper dog. Bernie just loses his head occasionally......
FORMER SAINTS
PAT BARNARD - Barney (now at Wasps)
ALAN BATEMAN - Batman
MARTIN BAYFIELD - Bayfs, Hagrid

NICK BEAL – Bealer
ANDREW BLOWERS – AB, Hurricane
SANTIAGO BONORINO - Santi (retired)

SELBORNE BOOME – Boomer (now at Stormers, SA)

JAMES BROOKS - Archie (now at Leeds)

DAMIEN BROWNE - DB1, Damo (now at Brive, Fr)

DANIEL BROWNE – DB2 (now at Bath)
CHRIS BUDGEN - Chicken, Bludgeon (now at Exeter Chiefs)

BEN COHEN - Air Ben, Big Ben, Kingsthorpe's Finest (now at Sale Sharks)

MARK CONNORS – Buzzard, Deso (now at Reds, Aus)

MATT DAWSON – Daws, Jar Jar (now on the BBC everywhere!)

SHANE DRAHM – Shine, Wee Drahm (now at Kubota Spears, Jap.)

DARREN FOX - Foxy (now at Cambridge)

DAVID GERARD – Daveeed, Daddy (now at Racing Metro, Fr)

JOHNIE HOWARD - Badger (now at Bayonne, Fr)

WYLIE HUMAN - Coyote (now at Stormers, SA)

ROB HUNTER - Eeyore (now working with the RFU)

MARTIN HYNES – Hynsey
CHRIS HYNDMAN – Handyman (now at Billingham)

PETER JORGENSEN – Jorgy

CORNE KRIGE - Blitz
ROBBIE KYDD - Kyddo (now at Bath)
PAT LAM - Lammy
SEAN LAMONT - Monty (now at Scarlets)

JOHN LESLIE – JL, Long John
MATT LORD - Lordy, The Wookie
SIR IAN McGEECHAN - Geech
ROBBIE MORRIS - Roboprop (now at Connacht, Ire)

GARY PAGEL - OGP (One Gary Pagel)
JOHN PHILLIPS – JP (now at Peterborough)

ANTHONY "BUDGE" POUNTNEY - Budge
DAVID QUINLAN - Quins, DQ
BRENDAN RATCLIFFE – Rats
DAN RICHMOND – Danny Boy, Dan the Man (now at Bedford)

ORIOL RIPOL – Rips, The Golden Snitch, (now at Sale)
MARK ROBINSON - Sharky (now at Wasps)

TIM RODBER – The Mighty Tim
JOHN RUDD - Rhino (now at London Irish)

JOE SHAW – Sideshow Bob (now at Newcastle Falcons)

WAYNE SHELFORD - Buck
JON SLEIGHTHOLME - Sleights
TOM SMITH - Wee Tam
WAYNE SMITH – Smudger, WS
MARK SODEN - Snowy (now at London Scottish)

ALAN SOLOMONS – Solly
CARLOS SPENCER- Los, King Carlos, KC (now at Gloucester)

JOHN STEELE - Tin Man
BARRY STEWART - The Bear
MATT STEWART – Muttley, Sarge
MARC STCHERBINA – Stitch
TEVITA TAUMOEPEAU – TT, Mr T (now at Worcester)

STEVE THOMPSON - Wally (now at Brive)

MARK TUCKER – Tucks, Kidger (now at Worcester)

PAUL TUPAI - Toops (now at Bedford)
IAN VASS - Vassy (now at Bedford)

REFEREES:
ED MORRISON - Father Ted
ASHLEY ROWDEN - Random, "Clive Norling?"
WAYNE BARNES -
ROY MAYBANK - Mayhem
STEVE LANDER - Slander
SEAN DAVEY - Wavey Davey
CHRIS WHITE - Persil
TONY SPREADBURY - Spreaders
DAVE PEARSON - Piglet
DAVID ROSE - Rosie
MARTIN FOX - Foxy
Places:
BATH - The Wreck (Recreation Ground)
BRISTOL - The Mem (Memorial Ground)
GLOUCESTER - Castle Grim (Kingsholm)
LONDON IRISH - The Madjet (Madejski Stadium)
LONDON WASPS – The Lost Causeway (Causeway Stadium - now back to Adams Park)
LEICESTER - Wellbad Road, WR (Welford Road), Pooh Corner
NORTHAMPTON - FG, Piggy's Patch (after the groundsman)
SARACENS – VR (Vicarage Road)
TWICKENHAM - HQ, Twickers, The Cabbage Patch

Clubs:
NATIONAL LEAGUE ONE
BEDFORD BLUES – SOBs (Saints Old Boys)
CORNISH ALL BLACKS (Launceston) – Lanson
CORNISH PIRATES –
COVENTRY – Cov
DONCASTER – Donny
ESHER –
EXETER CHIEFS – Chuffs
LONDON WELSH –
MOSELEY – Mose
NEWBURY –
NOTTINGHAM –
PERTEMPS BEES –
PLYMOUTH ALBION –
ROTHERHAM – Roth

SEDGLEY PARK –
GUINNESS PREMIERSHIP
BATH – Barf, The Pretty City, The Shower
BRISTOL RUGBY - Brizzle, Brizz, Showgirls (from their former name "Bristol Shoguns")
GLOUCESTER - Glaws, Glass Door, Gloss
HARLEQUINS - Hairy Queens, HardlyWins, Sequins
LEEDS TYKES -
LONDON IRISH - Oirish, "Not Nots" (ie. Not London, Not Irish - err, not funny)
LONDON WASPS - Pests
NEWCASTLE FALCONS - Budgies
SALE SHARKS - Stale
SARACENS - Sarries, Sorries, FezHeads
WORCESTER - Wuss
LEICESTER - Tiggers, Tigs, Leicesternil, Listeria, Licefester, Cheetahs, Pooh Corner Posse (PCP)

OTHER NAMES/ SAYINGS:
THE OFFY - The Official Saints website
TERRY MORRIS – El Tel (Terry was the Chron's Rugby Correspondent)
BRIAN MOORE - Pitbull
AUSTIN HEALEY - LTA, Little Thatched Austin
ROB ANDREW - Squeaky (originally because of his clean image, nowadays because he is always moaning!)
JEREMY GUSCOTT - Persil Boy (because he never got his shirt dirty whilst playing)
DANNY GREWCOCK – Scrumcap
MILES HARRISON (Sky Sports) – Smiley Miley
STUART BARNES (Sky Sports) – Lardy, K**bhead (copyright Howlin)
DEWI MORRIS (Sky Sports) - The Florist, The Nodding Dog

CLIVE WOODWARD – Woodentop, SirClaive, Woowar,
WANDIES - The Wanderers, Saints Second XV
"AND THEN LAMMY SAID TO ME..." - A phrase occasionally seen on the COYS.com message-board usually in response to a message left along the lines of, "You know, I was talking to such-and-such-a-player last night and he said...". You are not the only one who sometimes talks to a player! Generally posted in fun and should not be taken to heart!
O WENDY - Knock, knock...Who's there?...O Wendy....O Wendy who?..."Oh, Wendy Saints, go marchin' in"
FROONING - informal FRiday afternOON drinkING get together for a swift half of shandy, generally 5 o'clock onwards at The Malt Shovel, Northampton, all welcome!
BRUCE BRUCE BRUCE! - A terrace chant which starts when Bruce Reihana takes the ball deep in his own half and starts to run forwards. A cry of expectation!

BBB - (Now not in use) Ben's Bum Brigade (from the girlies on the Official site who appreciated the qualities of Mr Cohen's backside)
THE LOMULATOR – Now mostly in disuse. A translating device at the cutting edge of technology needed to decipher the more cryptic (i.e most!) of the messages posted by Lom.
JETSCO - The Jimmy's End T-Shirt Company. A small clothing operation set up by members of comeonyousaints.com with a view to providing alternative quality Saints clothing for supporters whilst raising money for charity.
KIA KAHA - "Be Strong" in Maori, a favourite saying of former coach Wayne Smith
Uncle Keith's Magnificent Erection -The Tetley's stand
Uncle Keith's Magnificent Tackle – Statue located in front of the Tetley Stand.


The Lighthouse - the Express Lifts Tower

Hats on wheels - literal translation of a French phrase describing Saints attacking play early in matches
STH - Season Ticket Holder
The "Pay-Offs" - term for the end of season Play-Offs
NWL - Nothing Without Labour (Book by Brian Barron - A history of the club)
TUGBY RHYMES - Rugby Times - a weekly rugby newspaper
pictures courtesy of Empics, Claire Jones, David Lowrence, Simon Robinson, Colin Henson, Chris Hoddle, Simon Hendy, Lorraine O'Mahoney, Will Percy, Phil Hollis and Ben Hoomans.
©coysdc.ltd 2007/10 - Please do not reproduce in any form without permission. Thanks.
Compiled by Phil (Mav). last updated 8/03/2010