News: a Jimmie for Jimmies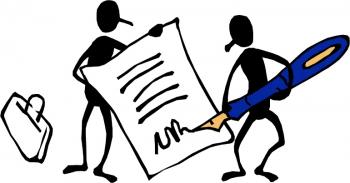 By COYSDC
February 4 2010
Northampton Saints will announce today that James Downey is staying at Franklin's Gardens. In doing so, the 28-year-old Irishman becomes the seventh Saint to re-affirm his commitment to the club by putting pen to paper in recent weeks.

DOWNEY BECOMES LATEST SAINT TO SIGN AGAIN

James has been the lynchpin of the first team midfield since he arrived in the summer of 2007 and so far he has made 73 appearances, scoring seven tries. A defensive leader, his two-and-a-half years at Franklin's Gardens have seen him develop other aspects of his game under the tutelage of the Saints coaches.

"I think I've come up a lot under Jim, Dorian and Paul and I've grown with all the players around me," he said. "They trust the players to make decisions on the field and with quick lads out wide we can get the ball out to them or keep it tight. A lot of the other guys have got better as well.

"You can always improve. This is only our second year back in the Premiership, and as the young lads get older we can only get better. We're playing big teams and that's where we want to be, winning some silverware."

A European Challenge Cup winner in 2009, Downey also won the Churchill Cup with Ireland 'A' later that summer, which he said was a bonus on what had happened at club level.

"We were playing a good brand of rugby last year," he added. "I was chuffed to bits when I got involved with the Churchill Cup. It was the last thing on my mind when I came here. I just wanted to play and still want to do my best for Northampton. I've been here longer than any other clubs, and I'm really settled here with all the lads. If I can do well and help the team it will be brilliant."

"Our outside backs have been receiving the headlines, but they cannot function if the guys like James don't do their work in midfield," said director of rugby Jim Mallinder. "James puts in plenty of hard yards in attack and defence, and has been one of the most consistent players in the squad since he joined us.

"He is a person who thrives on competition, and he has increased his performance level time and again to keep his place in the first team. He has improved a lot in his time here and I believe there is more to come, which is why I am delighted that James is staying with us."