News: Thoughts from the Chron 25th February 2110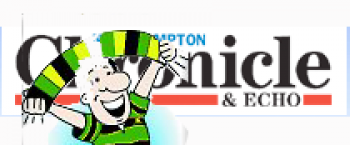 By Chris Gleadell
February 26 2010
So back to the earth with somewhat of a bump as Saints were downed by Harlequins at the Stoop last weekend. We were far from our best but fair play to Quins, coming off the back of a bit of a hiding at Gloucester the week before I think they felt they had something to prove to not only their supporters but themselves.
Thoughts from the Chron
25th February 2010
On paper, and certainly on form, you would have thought we would have the measure of them and few, if any, neutrals had predicted a home win with even the home support on their website during the week talking of little more than damage limitation against Saints.
Come the day though certainly Quins looked like they wanted it more and fought tooth and nail for every inch of the pitch, which Saints found hard to compete with and contain, and we must count ourselves very lucky to have come away with a losing bonus point. Yet again though, defence, even though it was last gasp at times, was the key in securing that point. Conceding just the one try and making sure that a few more other clear cut try opportunities were snuffed out near, or at one time even over, the whitewash kept the scores within seven points.
Despite it being Saints first domestic reverse since last October by a quirk of fate that single bonus point propelled Saints to second in the Guinness Premiership table. With Saracens going down 9-0 at Wasps and coming away from Adams Park with nothing, and London Irish, who are replaced by Wasps in the top four, drawing at Newcastle, Saints took something tangible from the weekend at least.
More importantly though perhaps the performance down at the Stoop may well prove to be a timely reminder that we are not the finished article yet and laurels cannot be rested upon. If you are going to have the theoretical kick up the backside it is perhaps better to have it away from home against opposition further down the league than close rivals near the top closing the gap on you. Certainly it is also much preferred to a rude awakening in the knockout stages of both cups we have an interest in.
I am quite sure given how the lads have been playing this season that the Quins result was a blip and despite the reverse on Saturday perhaps not all the doom and gloom we all thought at game end. If lessons have been learnt then perhaps it is a case of a small step backwards leading to a few strides forward later in the season. If so, amen to that.
And what better way to prove that last weekend was indeed a blip by taking on our nearest and dearest neighbours, Leicester, in a top of the table clash at the Gardens on Saturday. Tigers currently rule the roost sitting five points clear but with Saints having a game in hand and closing of that gap this weekend could see Saints having a realistic chance of an assault on the summit in the coming weeks whilst also holding the chasing pack of Sarries, Wasps and Irish at bay.
It all adds extra spice to what is usually the biggest game of the season anyway. Being an international weekend both sides will be a missing a few stars but it does not make this any less a full-blooded local derby than it ever is. The stakes are indeed high, a victory for Saints makes us contenders as league winners (whatever happens afterwards in the playoffs) while should, perish the thought, Tigers prevail they might well have a healthy cushion to defend till the 'proper' league ends. It is sure to be tough one. Tigers may have started slowly this season and were unable early on to score tries - we had to gift them two ourselves in the fixture at Welford Road - but in recent weeks they have picked up the pace. Now they not only head not only the Guinness Premiership table itself but the best average tallies in both attack and defence. However I have a feeling that just as we were on the receiving end of a backlash last weekend that Tigers might reap our whirlwind this time round. If the lads can capture that never say die battling attitude that Quins used to such good effect last week alongside the play they know they are capable of then I can see us edging this one but it could be a low scoring attritional contest. But then some of the best Saints v Tigers games over the years always have been. Bring it on!
MATT HAMPSON
The second annual Walk for Matt, in aid of the Matt Hampson Trust which support a variety of charities, is taking place this May when a whole host of sponsored walkers from various clubs will again be walking the 110 miles along the Grand Union Canal over the proceeding week to the Guinness Premiership final. Although Matt, a former Tigers prop, suffered his tragic injury during an England training session at the Gardens, and several current Saints including Paul Diggin, Ben Foden and Lee Dickson were present, for a variety of reasons, and through nobodies fault, the initial walk passed the majority of us by with little Northampton input.
This time however a small committee including Mark Hopley, who was also present at that training session, intends to put that right by getting the Saints community at large on board this time round. Initially they are looking at getting eight to ten walkers to complete the full walk representing the Saints but other walkers are welcome even if they want to just walk a full or half day of the route. The committee do not want anyone to miss out and there are also a variety of other ways that people can help if the walk does not fit in with their plans or capabilities. All are welcome.
As the canalside route follows the annual Saints with Heart (in aid of the British Heart Foundation) trek for quite a few miles through Northamptonshire and Buckinghamshire it is hoped some of the SWH walkers will be adding the Walk for Matt trek to their to do list this year. There is also talk that the people at comeonyousaints.com, the folk behind Saints with Heart will be organising something on the Saturday evening stop at the Barley Mow, Cosgrove, watch this space.
On Saturday it is hoped the Walk for Matt team will have a tent in the Saints village where you can get further info on the walk, the Matt Hampson Trust itself and how you can help. There are also a couple of websites where you can get further information online, http://www.walk4matt.org and http://www.matthampson.co.uk .
From missing out last time round, who knows given the route through our territory and barring of course Saints participation in the Heineken Cup final there could be nothing better than to have a large Gold, Black and Green presence on the walk at some stage this year. Go on - you know it makes sense!