Pictures from Saints v Saracens 24/4/10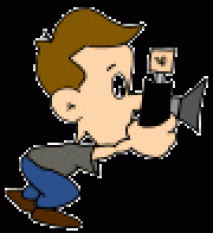 By Snappers
April 25 2010
Well, Saints Finally lost the home record run. In an exciting match with plenty of action, Saracens just shaded the home time. Our photographers bring us some of the highlights
SMURF
Another game with a last minute kick to win the match, and eventually it was going to go against us.

Lots of good rugby played, and great photographic conditions. Here's my lot:

http://www.flickr.com/photos/smurfomatic/tags/24april2010/

And my favourites - four tacklers for Foden to beat:



Besty makes a break:



Dowson does the same:



The final try is scored:



The SSC Player of the Season:



And possible future candidates:

---
CLAIRE JONES
Afternoon everybody,
It was an enjoyable match to photograph partly because there was so much going on and partly because I was joined pitchside by Hannah Wearmouth. Hannah took over the short lens duty which meant I could concentrate on the 400mm. You'll see in the photographs that there is much going on off the ball as on it. I've left some in where the ball carrier is slightly out of focus to make the point. Chris White would have needed eyes in the back of his head to spot it all and I don't think he was helped as much as he could have been by his Assistant Referees.

Saracens played a completely different game from their previous visit to the Gardens - their pace and passing were sublime and that word streetwise needs to be uttered for the first in a while. Sarries forwards were a streetwise bunch with the second and back rows making their presence felt in all sorts of ways. Saints huffed and puffed but the accuracy in their game wasn't quite there - in the second half it was joined by some panic - why did Chris Ashton feel the need to kick the ball? His running was troubling Sarries and he was well supported. Finally, my comment on Shane Geraghty is without him we wouldn't have got the try, with him we were unlikely to get the conversion. Bruce should have taken it. Geraghty didn't lose that match, Northampton Saints did for all sorts of reasons. And more importantly, the team playing the better rugby won it - well played Sarries:)

But hey - here we are in second place worrying about yesterday's performance - my how times have changed. I remember a certain trip to Worcester after the last time this happened at the Gardens against Falcons and it was a cracker of a performance from the lads and our first away win. There were no excuses from Jim or anybody yesterday - let's have a bank holiday break, recharge our collective batteries and go and get that win at the Madjeski.

Anyway, my favourites of mine yesterday... I'll put Hannah's up later...

Myler's cross field kick doesn't quite go to hand...



Tiny on the charge...



Clarkey on the break that leads to the penalty try...



Burger makes a high tackle on Phil Dowson...



Burger gets it right on Kruger...



Bruce goes oh so close but is in touch



The rest of the photos can be found 'ere...
http://clairej.smugmug.com/Rugby-Union-Season-2009-10/SaintsSaracens24042010/CS3DSC7973001WM/847040478_RhsRw-450x450.jpg

See you at the Madjeski!
---
SHENDY

What is it about the last game of the season? For the last few years it's been a cracking game, the weather has been great and I've taken some of my best photos – and Saturday was no exception. So the pick of the pics is actually quite a few photos this week.

Several acrobatic and airborne efforts this week



Lee Dickson getting knocked backwards, very hard



Euan and Dylan look as if they mean business



Bruce Bruce Bruce again


And finally, I have to show these two of Sarries final try. Well finished.



Cheers

Simon