MoTM: A tale of two halves Leeds LV Cup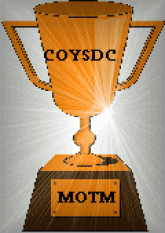 By Saint Tim
February 19 2011
So onwards with the LV Cup and what should be the final game of the competition for Saints this season. This was a cup we won last year and yet this year we are languishing at the bottom of the pool but with the possibility of a still going through. Mind you to achieve that the mathematics are quite something! This week it was Leeds at home and Jim had made a large number of changes to the team giving it a much stronger look on paper. Unfortunately the game is not played on paper.
Who was your MoTM in the LV at home against Leeds?
No it is played on grass and in the first half the Leeds team who are propping up the premiership seemed to want the victory much more than Saints did. This is a worrying trend. It is getting harder to recall the last time we can say Saints played really well. The Castres game was effective – but well?
So it was with tries on 10 and 15 minutes that Leeds took a 12 – 0 lead. Shane Geraghty did get one back on 21 minutes only for Leeds to score again. Where were the Saints defence? Another try for Saints on 29 for Sharman and the half time Oranges were consumed with the score on 12 – 19. This was not what the large crowd at the gardens were hoping to see. It was good work by the community department to get a sell out crowd for this dead rubber in the LV Cup. I say sell out not capacity as there has been much discussion on this. The club can only sell the tickets and not then make the holder actually come to the game. I am a case in point for this game as I was on the other side of the world and so my season ticket purchased seat was empty. The club could not know that and could not sell it so it was a sell out – if not capacity crowd.
Now I do not know what Jim and Doreen said at half time but by all accounts a different Saints team emerged from the changing room and proceeded to score 4 tries before letting Leeds score a final consolation try right at the end. Pride was thus restored. This game was also noticeable for the appearance of a certain Dan Vickerman. Dan has been allied to the club for the past two seasons but for many this was the first chance to see him at the gardens and by all accounts he had an impressive game. So Ladies and Gentlemen I give you Dan Vickerman!
So, who caught the eye?
Thanks to those who voted this week. In third place with just over 10% was Roger, Mr Dependable, Wilson. Roger is a rock at the back of the pack. He is an excellent number 8 and very underrated in his home country. Thank goodness his worth is known here in the East Midlands.
In second place with over 27% was Phil Dowson. How Phil is continually over looked by the England selectors just amazes me. I know he is getting exposure and is often training with the squad but it i hard to see what else he needs to do.
The winner, and by some considerable distance was Shane Geraghty with over 43% of the votes. This comes on the back of a performance the previous week which drew some ire from some of the Saints supporters. Shane is not quite as mercurial as Carlos but it is certainly an adjective you can apply to him. He brings an extra dimension to the attack and worries defences. This is Shane's second win of the season and sees him just one behind Digger and Mr Dependable who are on three wins a piece.
Full Result

Previous Winners
Vote History

Who wins?
Leaderboard
Apologies for missing Paul Diggin off the leaderboard last week. Very slap dash L
Players Used
So far this season we have still used 35 different players with 4 new starters this week. I do notice however that after 21 games we have 3 players who have only missed two starts. This isn't really rotation and could come back to haunt us as the season progresses.
Note: There was a bug in my query on appearances which meant that the appearances reported for the London Irish away game were actually for after the Leeds game – my apologies for that.