MoTM: Saints win through to the HC Final against Perpignan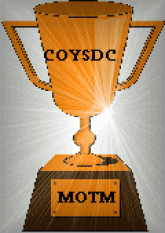 By Saint Tim
May 17 2011
So in the lead up to the final I look back at the game that took us to Cardiff. This was the second appearance of the Saints at Stadium:MK and whilst it was the same venue there were some important differences. First that this was an ERC organised game and not a Saints home game. Hence in my stats this is a game played at a neutral venue. Secondly it was great to see the work that Stadium:MK had put into correcting the issues that were found on the first game. So now there was a village within the Stadium. There were bars everywhere which mean less people queuing and easier movement around the concourse. Also and this was purely due to the prior experience the stewards were much more relaxed. All in all it was a very pleasant experience.
Who was your MoTM in the sun against Perpignan in the HC Semi?
One big difference was the number of supporters missing compared to the semi final. Now I can lay the blame for this at many doors. Firstly the fact that the French supporters do not travel in the numbers that Irish supporters do. Secondly there was less time to get tickets organised compared to the quarter final and thirdly the ticketing arrangements by ERC which take large numbers for themselves to distribute only then to fail to do so. These are some of the prime tickets – hence the large empty spaces on the half way line. Finally unsold tickets in the final week had to be sold by ticket master and their fees put a lot of people off. All in all that left me uneasy.
Enough preamble what about the game. Well I was expecting a very close tough match. Perpignan had beaten Toulon in an epic match in the Olympic Stadium in Barcelona. But for whatever reason they didn't really turn up at MK. Well they did turn up for a while, but when Saints stood firm against the initial onslaught Perpignan seemed to lose their way. Saints then started to press and move the Perpignan pack around. In doing so gaps appeared and Foden on 15mins took advantage to go over for the first try. In fact Foden was running almost everything back at Perpignan, making yards and creating space. It was a lesson you would have thought they would pick up on but they didn't and continued to kick down field to Foden. Saints also claimed the next score when on 25 minutes Myler slotted over. It was Saints again on 31 as twinkle toes Clarke (Jon) danced over near the posts and as Myler converted Saints were 17 points up.
Perpignans problems worsened on the restart as the French winger took out Lee Dickson in the air with Lee landing awkwardly on his neck. Courtney looked like he was going to flatten Candelon but in fact the only real contact came from the Saints physio as he barged through the winger on his way to the prostrate scrum half. Sure enough a yellow was shown and Perpignan would have to play the next ten with 14 men. Then when Myler got another penalty on 38 it was game over before half time. Or was it?
Perpignan were awarded a penalty almost on the stroke of half time and they spurned the three points for a kick to the corner. From the resulting line out they claimed the ball and rather easily drove over for a converted try.
So 20 – 7 at half time did not feel anywhere near as comfortable as it probably should have done!
The Saints however had no intention of letting this one slip and they controlled the second half. It wasn't pretty but it didn't need to be. The only points of the second half were from the boot of Myler and Saints ran out easy winners in the end and the celebrating began.
Looking through Claire's excellent photographs I came across this one of the front row as a unit. These boys have terrorized packs all over Europe and I thought this a great picture that I had to share. Thanks again Claire.
So this is our second ever Heineken Cup final and I really enjoyed the last one. Unfortunately I will not be in Cardiff due to a pre booked golf trip to Spain. The final also takes place on my Birthday so I am hoping for a double celebration somewhere in a bar in Peurto Banus. Anyone will to guess what number I will get to?
So, who caught the eye?
First of all my thanks to all 140 people who voted. This is the second highest we have got this season. I am aware that some are trying to vote but are not sure if it has registered. The system needs to pop up a new window to register the vote. If you do not get that window then your vote is being missed. If this happens please try pressing the ALT key at the time you hit the submit button. Hopefully that should work.
In third place with 11% of the votes is Soane "Tiny" Tonga'uiha. Soane has been nominated for many awards but to be honest the award we want to see him with is the European pot! Thanks for plying your trade with us.
In second place with 15% of the votes was the very under rated - votes wise - Jon Clarke. I have mentioned this before but Saints centres might not be the slight of hands, glide and guile variety but they are the corner stone of this Saints team. I am often amazed at just how few votes they get weekly. I suspect this will be an article over the summer as I analyse the voting.
The winner and his third of the season with 23% is Ben Foden. As I mentioned above Perpignan did not learn that they should not kick the ball to Ben – they did it repeatedly and Ben made hay as the MK sun shined. Ben might look slight but that belies his power. He is difficult to put down and creates a great target for the supporting players when caught. His understanding with Chris Ashton is almost telepathic and he is now looking nailed on at full back for the national team. I think you can say Ben has really come of age this season.
Full Result
Previous Winners
Vote History
Who wins?
Leaderboard
Players Used