Redhat Pictures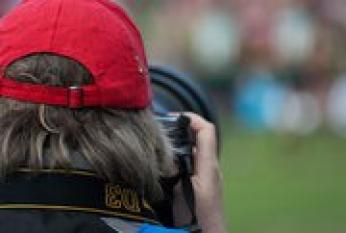 By Redhat
September 24 2011
Claire Jones has been taking pictures of Saints Players and supporters for a number of years.As a keen supporter of COYS - she has always allowed us unfettered access to her collection for our stories. This is her site. Please patronise it and enjoy her professionalism and passion for photographing our players
Redhat Pictures
Tough start to the season as Saints lose at home and away… | RedHatPhoto.com
The World Cup has already taken its toll on Saints season – a new squad is facing an uphill challenge to find winning ways. The frustration is the pack is doing well but the back line is horribly misfiring and the whole team's decision making is butchering too many chances. The match against London Irish was a turgid affair – the weather didn't help in the first half but in the second half, as the sun shone Saints seem incapable of recognising the chances they had. It wasn't as if London Irish were playing well but I refuse to get on any individual player's back. The coaches and players know what needs to change.
At least the photography was fun, I took photos of the under 15′s tournament in the morning and the in the afternoon, Hannah Wearmouth joined me pitch side. Hannah took some excellent portrait shots of the players warming up – she notices things I would never see. Overall, the weather was kind – we had a short shower in the first have which presented more problems for the players than us. In the second half, the sun shone and we had a great time.
Last night at Edgeley Park, it was all about discipline – two stupid errors let Sale back into the match. The pack had controlled the set piece but forwards and backs seemed unaware of each other so the supporting play was so poor. I was sat in front of the TV – I am never a good TV viewer and last night was no exception. I think I need to get back on the road supporting the lads and taking photos.
This morning the RPA players' magazine arrived and I found that they have put a small article about my work – I am really chuffed that it is making a difference and hopefully more folks will buy my work.
Finally, many thanks for the kind hospitality offered to me by the members of the Northamptonshire Natural History Society Photography Section. I had a great evening presenting some of my work and talking about why and how I take my photos. I look forward to seeing some of them at future Saints games – hopefully, with their cameras.
Keep the faith with the lads I am sure it will come good.