News: AP: Worcester Warriors vs Northampton Saints - Preview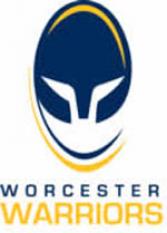 bunny boilers?
By Rob Leach
September 28 2011
Saints travel to Worcester this Friday evening in a desperate search for inspiration and a big "W" in the win column. Can they do it? Regular COYSDC contributor Bleach reads the runes...
WORCESTER WARRIORS vs. NORTHAMPTON SAINTS
Friday, 30th September 2011 - 7.45pm (ESPN)
SIXWAYS STADIUM, WORCESTER
MATCH PREVIEW
Never did I imagine such negativity with just four games played in a season that we all imagined would see us pushing for a top two place. However, the reality is that four games have been played and those that were supposed to mind the fort whilst the internationals are away have simply failed to take up the challenge.
Much has been debated on the COYS site as to what has caused such a lack of belief, total lack of skill and the reluctance of our leader to lead by example. Never did I imagine I would read paragraphs which question our Director of Rugby's ability to get this side ticking and yet you only have to read the post match comments to judge the mood of the faithful. As supporters, our patience and tolerance is being tested to the full and we are still in September (well, its September when Im writing this verbiage ). I am trying desperately hard to write a preview which captures the mood and sets the scene for our game against Worcester without descending into a box set of Leonard Cohen – I am mindful that I am failing.
And so it is that I look out across a gloomy, dull Northamptonshire and l find myself looking upwards for inspiration – I check the date, 27th September which is not only my birthday but the day we bid farewell to a true Saintsmen four years ago. Oh how we could do with one of Mark's (WMS) famous odes to lift our spirits. For those of you that are new to COYS, Mark Coleman or West Midlands Saints was a regular contributor to this site who always managed to lift the gloom with his wit and mastery of verse. As I turned the TV off on Friday evening following the latest defeat I tossed my 'new lucky' hat into the depths of the wardrobe. I would imagine I wasn't the only person to do something similar. Its fitting that WMS had a similar experience all those years ago:-
A FOND FAREWELL
It's the end of a beautiful friendship
That's lasted for nearly four years
It started at Twickers on Heiny Cup Day
Who knew it would end up in tears?
The relationship's waned, the romance has gone,
Though I've given it every chance
And here I announce to the rest of the world
I've just burned me old lucky pants!!!!
And so, and fittingly, its onto the Worcester game – a must win game for so many reasons and so early into the season. The players have to step up to the plate and respect the Green Black and Gold of the shirt they are wearing – they only borrow the shirt and should be reminded of that. A win against Worcester would help restore some lost pride and help restore our faith in those that represent Northampton Saints.
But, the question remains, are we able to compete against a newly promoted side that blew away the championship last year – albeit, saved by the bounce of a Rugby ball in the Semi Final of the play off. The Warriors have not exactly set the world on fire in their return to the Premiership and seem to be suffering some of the same symptoms as ourselves. They held a good lead against Quins but lacked the ability to put the game away. An interesting comment was made by one of the Warriors (The Mailman) which could have been written about the Saints:-
"Ok, this is probably just a total emotional over-reaction, and I'll think differently tomorrow - but I just don't know if I can be bothered anymore. It's just the same old story in the prem again and again. I was out at lunchtime today, came back home at 4.30 and switched the radio on to listen to the last few mins - having had a tip off that we were actually winning for once.

So what happens? In the ten minutes I'm listening for, we give away 6-7 penalties in a row and subsequently lose the game (twice when he had the ball ourselves and needed to put something together). Why on earth are the players totally unable to abide by the bloody rules. It was the same under Ruddock for years, and now the same with this side. I used to think we didn't get the rub of the green, but now it's fairly obvious that it's simply our own indiscipline.

So many Saturday afternoons are ruined by my team's failure to do the basics of rugby properly. I can't stand all the tense finishes every weekend. I actually enjoyed the championship a lot more because it was a year's rest from frustration and disappointment (a) we used to win every week, and (b) I wasn't a nervous wreck the whole time (although I admit the playoffs more than made up for that!)

Stupid bloody rugby"
It seems our own frustrations are being shared by others. Of course, games between the Warriors and the Saints have historically been close affairs. Games which could have gone either way. The record books confirm the observation, just one score typically separating the sides:-
01 Jan 2007 Northampton Saints 9 - 10 Worcester Warriors
11 Nov 2006 Worcester Warriors 18 - 23 Northampton Saints
07 Jan 2006 Worcester Warriors 11 - 15 Northampton Saints
26 Nov 2005 Northampton Saints 21 - 22 Worcester Warriors
30 Apr 2005 Worcester Warriors 21 - 19 Northampton Saints
20 Nov 2004 Northampton Saints 6 - 17 Worcester Warriors

Those of you that have ever bothered to read the nonsense I offer up as a Preview will know that I'm not one for making knowledgeable comments about our ability in the scrum, the effectiveness of our centre pairings or why we fail to put pace on the ball and break the gain line. I will leave that for those of you that actually understand the game – I mean, I am Welsh so what do I know about the mechanics of the game. Im just your average Saints supporter who enjoys a "Saturday afternoon" down at the gardens. What I do know is that time is already running out and as I said at the top of this 'preview' another defeat is out of the question. I am questioning some of Mallinders team selection and reluctance to change things. We have seen this before which is worrying. Ok, the scrum is ok – ish, its good enough to play against Worcester. Its time we looked to our back line which has simply failed to function. Not one member of that backline has stood out which is a shame. Its no good picking players week and week out who are not performing. I know the cupboard is bare, we have injuries to key players but, and a big but something has to change. We have to entrust Mallinder and his team to get it right.
I'm midway into my Leonard Cohen box set with my spirits lifted by "Suzanne" (younger readers, ask your Dad). And yet, despite the gloom this once visionary with my rose tinted spectacles and half full glass reckons that the Saints will deliver on Friday against all the odds. It will not be pretty and the scores will be close. You read it hear first.
Travelling to Sixways
I've many good friends down at Worcester
A lot whom I"m proud to call mate.
But Sixways is grim and it looks like a unit
On an Industrial Estate
West Midland Saint
If you are travelling down to Sixways the following guidelines have been published on the Worcester Warriors official site

Parking on First Team Match Days
There is a limited number of Car Parking spaces available to purchase - in advance and on the day -at a cost of £7 per car. This is on a first come, first parked basis. Contact the Warriors Box Office on 01905 454183 for further information.
Cars parked on site during match days will be prevented from leaving 10 minutes before and 10 minutes after the final whistle. This is to allow the safe exit of pedestrians.
Park and Walk - Match Days Only
Take Junction 6 off the M5 motorway and follow the A4440 turning to Warndon Villages. Follow the yellow signs marked 'Worcester Rugby - Park and Walk'. The stadium is approximately 15 minutes walk from the car parks and is signposted. Alternatively leave the car at home and use the bus.
Park and Ride (free parking) County Hall - Match Days Only
Take Junction 7 off the M5 motorway and follow the yellow AA 'Worcester Rugby - Park and Ride' signs to County Hall. (1 mile). A special Express Bus Service operates (match days only) direct from County Hall to Sixways Stadium at frequent intervals. Buses return from Sixways Stadium to County Hall after the match every few minutes.
Park and Ride (free parking) Blackpole Industrial Estate East - Match Days Only
Take Junction 6 off the M5 motorway and follow the A449 signposted to Kidderminster, taking the next junction signposted Blackpole then follow yellow AA 'Worcester Rugby - Park and Ride' signs for Blackpole Parking and bus service. (approx 2 mile) A special Express Bus Service operates (match days only) direct from Blackpole Industrial Estate East and Froude Hofman to Sixways Stadium at frequent intervals. Buses return from Sixways Stadium to Blackpole after the match every few minutes.
The Line Up
For some weird reason its become customary for the match preview to include a guess at the likely line up. I can not possibly comment upon the team that Mallinder will put out – hopefully, we will have a full back at fullback for a change, maybe Mr May needs some well earned bench time along with Diggin. It wont happen I know and I suspect the Saints team will comprise of the 'usual'. As for the Warriors – well, they look a useful outfit- the team against Quins was;

15 Errie Claassens 14 Marcel Garvey 13 Alex Grove 12 Dale Rasmussen 11 Miles Benjamin 10 Andy Goode 9 Shaun Perry 1 Matt Mullan 2 Chris Fortey 3 Tevita Taumoepeau 4 James Percival 5 Chris Jones 6 Neil Best 7 Jake Abbott 8 Kai Horstmann (c)

Replacements
16 Ceri Jones 17 Ed Shervington 18 Bruce Douglas 19 Craig Gillies 20 Matt Kvesic 21 Ollie Frost 22 Joe Carlisle 23 Andy Short
Plenty of experience in that side along with a couple of old boys – always a great recipe
Final Prediction
It will be a close affair , Worcester have a lot of pace in their back line and Saints probably have a better pack. Mallinder was quoted in the Northampton Chronicle and Echo (26th September 2011) as saying "It is still very early days, we have a lot of good players to come back and they will make a difference," said Mallinder. "We have a good side. We are confident we can keep going and we can get two wins in the next two games.
"Last season we got off to a flying start, but this season has not been as good. The performance at Sale was much better than last week though, and there were a lot of good things out there.
"We are a good team, we have got some good players. Some of the lads are new to us, so we are making a few mistakes, but we have been close the last couple of weeks and I think we just need a little bit of luck and we can still turn this around."
So the Director of Rugby says more or less that all we need is a bit of luck. I started the preview with reference to a true Saintsman who, despite having a soft spot for Worcester, might just be looking down on Sixways next Friday evening to deliver that luck . I am confident of a win but will leave the final word to Mark.
Cheer up my chums who post on COYS –
Too many here to name.
We may be bottom of the pile but, it's REALLY just a game.
Remember you're a Jimmy
And you know it could be worse.
We could all follow Tiggers!!!!!!!!
Oh gawd help me - send a nurse!

(With thanks to COYS for allowing me to quote the WMS poems – thanks )