MoTM: Falcons are Lambs to the slaughter at the Gardens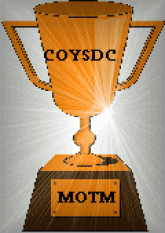 By Saint Tim
November 9 2011
So after two weeks of LV cup action it was back to the Gardens and a welcome home to most of the players who had been representing their countries in the land of the long white cloud. This was a bottom of the table clash as going into the game Newcastle were in 12th with Saints only just above them in 11th position. This is definitely not where the club wants to be and this game was a marker for the rest of the season.
Who was your MoTM as Saints downed the Falcons at the Gardens?
It was nice to see the gardens back to full after a somewhat muted start to the season and to the support was in good voice. It didn't take long for Saints to open the scoring thanks to a Lamb penalty but Newcastle were soon back level thanks to the boot of Jimmy Gopperth. Saints then took a grip of the game thanks to two tries by ex Falcon Tom May. I think he enjoyed scoring those tries, the first of which wasn't a gimme – but it would have been for those lined up outside him.
Shortly afterwards there was in many ways the talking point of the game as Courtney Lawes saw yellow for a late challenge on Jeremy Manning who went down as if he had been hit by a sniper. It was an obvious yellow from where I sat but many took offence as supposed play acting from the Falcons player who was then subject to pantomime booing for the rest of the game. I know it has upset a few Falcons supporters but it certainly didn't affect the player. Gopperth slotted the resultant point and that together with another penalty and a drop goal meant that coming up to half time Saints for all their dominance were just three points ahead. On the stroke of half time however a Lamb penalty took the score to 18 – 12 as we turned around.
At this point Saints were playing comfortably if not spectacularly and I would not say they were playing at the required Heineken Cup level with that monster game against Munster only two more weeks away.
The second half was however all Saints as first Artemyev and then Ashton scored braces of tries to ensure a comfortable bonus point win for the home team. The second Ashton try included a marvellous pick up of the loose ball from the ground at pace and then lighting the afterburners to leave the defence stranded.
So all in all a comfortable win that left plenty of pointers to the coaches on where we need to improve.
Here is what Ben Foden had to say after the game.
What the Stats say
Well with the return of the premiership we have the return of the match stats. So how did the teams compare?
Where we were better than the Falcons:
Passes - Saints 150, Newcastle 81
Runs - Saints 126, Newcastle 65
Metres run with the ball - Saints 543, Newcastle 167
Missed tackles - Saints 4, Newcastle 22
Offloads - Saints 17, Newcastle 3
Clean breaks - Saints 15, Newcastle 3
Some pretty impressive stats there, so where the Falcons better than Saints:
Yellow cards - Saints 1, Newcastle 0
Penalties conceded - Saints 10, Newcastle 9
Scrum success rate - Saints 66.7%, Newcastle 80%
Dropped goals - Saints 0, Newcastle 1
Kick at goal success rate - Saints 85.7%, Newcastle 100%
Most of those are marginal in favour of the Falcons and they do show that you should not give Gopperth a chance within range. No wonder he had the golden boot last season.
So who were the individual stand-out performances from the stats? Top metres run was Chris Ashton with 106 metres followed by Ben Foden with 94. May and Artemyev made the most clean breaks with three each whilst Ryan Lamb beat the most defenders at four. Dowson made the most tackles with 11 and also had an impressive 53 running metres made. Finally big Sam took the most line outs at 6.
So, who caught the eye?
Thanks go out to Claire for the marvellous pictures and to the 107 people who voted. Please be aware if a new window with the current results does not open then your vote has not counted. In this case try holding the control key and clicking submit.
Once again only two people stood out. In second place with 20% was Tom May. A recurrent theme we have had over recent seasons is how often the centres do not attract votes. Well with Tom playing at 12 and a slightly different game plan he certainly stood out against his old team. He scored two tries as well. The first was a bit greedy and I bet he was glad he scored as Jim would have been distinctly unhappy should the huge overlap outside have gone begging. Well done Tom.
Here is what Tom had to say after the game.
In first place and his first of the season (making nine different winners from nine games) was Ryan Lamb. I am not sure what it is about fly halves at the club? We love to argue about them ad nausea and at the end of the day it doesn't really get us anywhere. I know a few people were not too enamoured when Ryan signed especially with us being his third club in short succession. Could we turn him from great promise to great player. Well whilst the jury is of course still out the signs are very promising. Ryan had a great game, playing on the gain line and to use that awful phrase, asking questions of the defence all afternoon. Well done Ryan.
We now have nine different winners from the nine games so it is a rather flat leaderboard.
Full Result
Previous Winners
Vote History
Who wins?
Leaderboard
Players Used
I know we banged on about this last year and this being a World Cup year is an odd one but after nine games we have used 34 different starting players and no players have started every game. There is now only one player who has only had one games rest and his is in many ways the first name on the team sheet!