A Call to Arms (No - not the Sarries Match!!)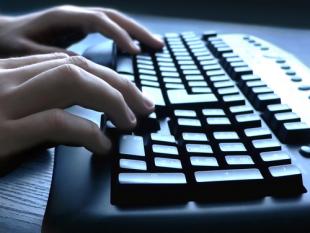 By Jonathan Whitefield
February 27 2012
A few days/weeks ago, a regular poster (PropaJob) wrote a call to arms, echoing what "our beloved Phil" has to do at the beginning of every month – a call for writers of reports and previews. This got me thinking, as for many years I was a regular contributor to the boards, but writing an article? Forget it! Too much pressure with all these people reading it, commenting, etc. Did I write the right thing? Are my opinions too opinionated? What if I put something on there that people don't agree with?
A Call to Arms
(or "What are you waiting for?..!!..)
Roll on the clock a few years, and not only have I done reports and previews, but also penned a series of articles for my drive across the US, just to keep the board ticking over in the summer. Yes, even without rugby, the board still needs you. If articles aren't posted every however long (I'm sure an Ed can fill that in!), then the site shuts down. Automatically, nothing said. No articles, no COYSDC. Certainly for me, and I'm sure for many others, that's a real pain! So, let's go back to what Propajob said.
"The ed's make the point of the importance of articles… so we can all get our daily fix. Look how we hate it when the site goes down."
"I, like many others, read the site often. If … there are very few new threads or not many posts, it's disappointing, in a boring sort of way. I like nothing more than a riveting/amusing/controversial thread – don't we all?"
And right there is the argument for all you people that haven't picked up a pen (OK, keyboard). Don't worry about the rest of us. Write something controversial – we'll argue and discuss it. Write something amusing – we'll laugh at it (or at you, either way). Write something riveting – people will read it. In fact, people will read it regardless. COYSDC is one of the top sites on SportNetwork for views of message boards AND articles, and it's people like you, reading this, that can contribute.
So far this year, ten people have written previews for 25 games. According to my list supplied by the wonderful hard working Eds, three people have written previews for the first time this season, and between those, they have written over half the previews for the season! If they were doing a bad job, do you really think that they would carry on? For the reports, there have been 16 contributors. OK, so this one takes a little more courage. After all, you actually have to pay attention to the game. But four people wrote their first reports this year, including Broonie, who has been a message board contributor for longer than I have! Most of the games are on TV now, so get yourself a copy, make some notes while you are at the game – supporter comments, atmosphere, and rough match notes. Get home, re-watch the game, and take more notes, perhaps on things you missed. With the games on TV, you don't even have to go to a game to write a match report!
In short, this site needs articles. And articles don't write themselves. People are happy to write on the message boards, and sometimes they will write long posts about something that irked them, peaked their interest, a view on a technical aspect of the game. What many people don't realise is, if they take just a few more minutes, write a few more paragraphs, they could very well hit the "Contact the Editors" button and attach it as a file, rather than just a post on the message board, and become a contributor to the articles on the front page. There have been many posts that I have seen migrate to the front page from the message boards. And remember, during the summer months is when we need the articles the most. They don't (really) have to be rugby related – Old Pete does his summer quiz every year. Write an article on how you think the season went. Do one on where the new recruits came from. Do a travel review of "What I did on my holidays (and managed to find a rugby ground)" or something like that.
But perhaps the most important thing to remember is that I've never seen a single post after an article that said something along the lines of "that was TERRIBLE, please don't ever write for this board again." In fact, it's the complete opposite. Every poster will be complimentary, especially for your first time. There may be discussions and disagreements, but hey, we're a discussion board, that's what we're here for.
In short, I'd just like to recap what Propajob said, and what Phil always says. Volunteer to write an article. It takes no time (this one took me half an hour), and it makes people more interested in the board. You may even get to meet some of the board members face to face. I remember one trip (I wasn't on it, but my parents and brother were), and a COYSDC member found out that they were my family. She commented that she remembered one of my reports, and thought it was one of the best that she had every read on the site. It was one of my first. People appreciate the articles.
If, after all that, you're still stuck for ideas, you can write in whatever style you choose. Humourous (see RedSaint previews - http://www.rugbynetwork.net/main/s99/st158225.htm - or some of mine - http://www.rugbynetwork.net/main/s99/st152402.htm), short and to the point (like this one by Bonso - http://www.rugbynetwork.net/main/s99/st167583.htm), or even completely random (like these two by Former Hollywood Saint - http://www.rugbynetwork.net/main/s99/st164501.htm OR http://www.rugbynetwork.net/main/s99/st152593.htm). Make sure you check out the comments on that last one – it was FHS's first match report.
____________________________________________________________

Another volunteer stepped forwards recently, and asked some good questions, which I'll post Phil's asnswers here for others thinking about taking the plunge.
1. How do I submit it?
A word document is best, emailed to editors@comeonyousaints.com
2. When do you need it by?
[The eds] try and publish early afternoon on the Thursday prior to the game (or Wednesday if it's a Friday kickoff).
3. Any guidance on how long it should be?
Nope, none whatsoever. Everyone has a different style, so just write what you want to and see where you end up.
____________________________________________________________

The same thing applies for writing a match report. It goes to the same place, there's no restriction on how long or even how you write it. Just remember that it is news – a day or so after the game is when people want to read about it. (From St Marlowe – Phil publishes the previews I do the reports.. If you could let me know if the report will be late – that would be helpful – I can get my Sunday back! ) And as I said before, it doesn't have to be a Saints article. It can be local rugby, international rugby, anything. If in doubt, just ask! The Eds and the more experienced writers will be more than happy to give you opinions as to whether it will be a good article. Chances are it will be…
So don't be disheartened, afraid, or anything like that. Get a keyboard, trawl the internet, get some facts, write an article. I leave you with a quote from the thread that inspired this article.
"Having just written my first match preview I would also like to add that when you get going it is really good fun. I was absolutely petrified of doing it but when it came down to it I thoroughly enjoyed it an am happy to do it again."
Says it all really. Take the plunge. Your site needs you.