News: AP: Bath Rugby vs Northampton Saints - Match Preview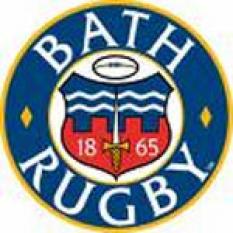 By Dorset Saint
March 29 2012
Northampton Saints head South-West this weekend to face Bath Rugby in Round 19 of the Aviva Premiership. COYSDC contributor Dorset Saint looks ahead to the Saturday tea-time fixture with a comprehensive preview...
BATH RUGBY vs NORTHAMPTON SAINTS
AP: Saturday, 31st March 2012 - 5.30pm (ESPN)
THE RECREATION GROUND, BATH
MATCH PREVIEW
What positives can we look to take out of a trip to Bath?
The City of Bath has much classical Georgian architecture to admire such as the grand thoroughfare of Great Pulteney Street, The Circus and The Royal Crescent overlooking the Royal Victoria Park. Older still, the majestic Bath Abbey has been a Christian place of worship for well over 1,000 years and neighbouring the Abbey are the famous Roman Baths and hot springs. Nearby Pulteney Bridge is one of just 4 bridges in the world lined by shops on both sides, which spans over the river Avon from where you can enjoy a boat trip or even hire a rowing boat or go for a leisurely punt!
All of which has been distinctly more appealing that trudging down to the Rec to watch another Saints drubbing. Northampton have been even worse at the Rec than Bath have been at Franklin's Gardens over the past few years, which is saying something.
The Saints' last visit to the Rec in the league saw the Saints suffer their heaviest ever defeat in any competition under Jim Mallinder as the Saints went down 38-8 in February 2011. This record defeat stood until the Saints went back to the Rec in January this year and got beaten 46-14 in the LV Cup.
And yet again we travel there after Christmas in what has become a frankly scandalous conspiracy against the Saints by the fixture list setters. Everyone is well aware that Bath only turns up and starts playing after Christmas. It can only be fair that each team gets a crack at playing Bath at the Rec every other year before Christmas, and yet the last time that benefit was afforded to us was way back in 2005. Suffice to say, that was our last victory at the Rec.
What cause for optimism do we have this time around?
Bath, who are currently in the 14th year of their transitional phase, as usual have shown signs of improvement since the turn of the year with convincing wins over the likes of London Irish, Glasgow, a Northampton XV, Newcastle & Worcester at the Rec. But these improvements have been checked in recent weeks by painful home defeats to, of all teams, Gloucester and a Leicester XV.
That LV cup defeat to the Leicester XV was particularly painful as it has thrown Bath's HC qualification hopes into major doubt. Never had an LV Cup defeat felt so painful…until the following week.
The season as a whole looks like being a disappointing regression for Bath. The investment is there, the loyal fan base is there, the ex-Saints & Lions coach is there, the new training facilities are there, the history is there, the rugby culture is there, the stadium is….ok, that's not quite there, but it's still in a lovely spot, and yet Europe next year for Bath is looking like it could have a La Vila, Bucuresti, Cavalieri Prato type of feel to it.
Meanwhile, it's not always felt like the Saints have been at their best recently, but the results, at least in the league, have been pretty decent ever since the 33-3 win over Exeter back in October. The Saints have won 10 of the last 13 league games (including a 22-13 win over Bath at FG on Christmas Eve), with four of the wins coming with a bonus point. The three defeats have been tough fixtures away to Leicester, Gloucester & Saracens and a losing bonus point has been gathered in all of them.
Plus, the Saints have an impressive array of excuses for the record at the Rec under Jim Mallinder. For one reason or another, Saints have only actually sent a full strength XV to the Rec once in Jim's reign. Earlier this year was the LV game we did not need to target. Last season our trip coincided with our infamous struggles during the 6 Nations without our internationals. The year before, the weather abandoned re-arranged fixture fell in mid-week we targeted the weekend games either side. The year before was in our first season back in the Premiership where we were beaten in every away league game except Worcester and the year before that, we were having far too much fun in NL1.
So how badly do we need to win this?
Pretty badly.
This is not a fixture we should be consoling ourselves about how a losing bonus point away from home against a decent side is a good effort. It's not that Bath aren't a decent side, they are. It's that we really need the win and that a losing bonus point really isn't enough.
For a start, four wins guarantees us a semi-final spot, anything less doesn't.
But even looking at what is likely to be enough, seems to suggest we really need three wins from our last four games. Two wins and it's in the lap of the gods, it may well not be enough. One win and it's an early finish to the season. It doesn't help, that Exeter have two very winnable looking fixtures against London Irish and Worcester in the lead up to the Saints match at Sandy Park.
Whilst we should beat Worcester on the final day, the prospect of having to beat both in form Leicester and then Exeter at Sandy Park off the back of a defeat to Bath would not be an appealing prospect. Therefore, this game is a very close to being a 'must-win' for the Saints.
As for Bath, top 4 has gone and even the top half looks beyond them, given Exeter's 10 point advantage and Gloucester's very comfortable looking run-in with a 3 point head start to boot. Their remaining hope is that 7th place may yet be good enough for HC rugby if Saracens won the HC or Exeter/Harlequins won the Amlin. Even then they still have to overhaul Sale who are a point ahead and keep London Irish behind them. There's still a chance for HC rugby for Bath next season, but it looks like they'll need to get some results and hope for a favour from elsewhere.
The Technical Analysis Section
The Saints strengths are well known and don't need re-iterating again.
But I will anyway, and as an overweight former fly half (any unintended similarities with any other character, real or fictional, is entirely coincidental), I'll now reveal my undisputed technical knowledge of forward play to dissect and reveal in detail analysis as to why we are so strong in the pack and precisely why I feel we will continue to enjoy the edge in this department on Saturday <visualise the walk over to an analysis touchscreen for full effect>:
The Saints scrum is really good. Bath's isn't. <visualise video of Saints marching some hapless opponents backwards, with an horizontal arrow pointing in the direction of the shove and another smaller vertical arrow in the middle of the scrum to indicate where the hookers are going to pop up>. The Saints get the benefit of the penalty decisions because they are going forward. I've heard that so many times, it has to be true.
The Saints lineout is really good. <visualise quick montage of successful line out takes, with a brief freeze frame and a tunnel of coloured light on the lineout catcher before it's caught just so we know where to look, with the ball then spun out wide with the video cutting out just before the backs muck it up>. A lot of Saints good work at the line out is due to Saints most sung about unsung hero, Christian Day.
The Saints rolling maul is really good. <visualise freeze frame showing ascending numbers in little white circles placed over each opponent in a maul to demonstrably count how many opponents we tie in, followed by wide shot with a wide white line between defenders to reveal how much space there is to attack as a result, with another arrow intersecting these lines at 90 degrees pointing towards the try line and the gaps the Saints backs can exploit (this last bit is obviously theoretical)>.
To combat these threats, Bath will need to be 'on guard' and their pack need to have a 'big game' to try and 'achieve some sort of parity at the set-piece' otherwise it could be 'a long afternoon' for the home team.
Hopefully this analysis section has enriched your understanding of the upcoming forward battle and doesn't give too much away to our opponents.
Lorry Analysis
For some reason, I have now moved from the comfort of my home and climbed into the back of an articulated lorry just down the road. It's dark, and there's a random bloke in here who doesn't say much, but he doesn't seem to mind me being here. Like the other analysis, this is more of the same, but the crucial difference is that it's analysis from inside a lorry.
The unique perspective that being inside a lorry gives me, tells me that actually, contrary to popular perception, the Saints scrum hasn't had all its own way in recent games. Leicester enjoyed multiple successes against the head in the LV final and Wasps, in the first half at least, caused problems at the scrum and kicked three penalties as a result. There is hope for Bath in this area yet. Sort of.
Also, the Saints backs might not be quite as hopeless as generally perceived. The Saints may not be happy-go-lucky flinging it about off phase one with sevens style abandon from everywhere, but they do score plenty of points through their backs as part of a balanced all round game based on the hard work done up front. Also, the return of Foden and the no. 14 adds a whole new dimension to the threat of the backs. 'The Scrum' has scored 356 points in the last 13 league games, conceding just 199, and scoring 36 tries against 15 conceded. Many of these tries have been scored by the backs (and a chap called penalty).
The Saints defence has a bend-but-do-not-break feel about it. Teams have made yards against Saints with ball in hand reasonably easily at times, particularly those who like to keep the ball in hand and play a wide offloading game like Bath, but actually crossing the whitewash has been a different story (in the last 3 games at least). The Saints defence does seem to stiffen its resolve in the 22, while Bath themselves are a team who don't seem to score as many tries as their sometimes attractive expansive offloading game would suggest, particularly against the better sides. Bath, by comparison to Saints above, have scored only 330 points and 29 tries all season in the league.
Defensively, Bath have been very strong particularly considering they are 8th in the table. Their defensive record is up there with the very best in the league. Saints will need that ingredient that been missing in recent weeks, composure and patience in attack, to breach it. If they can find it, and reassert set piece dominance, Saints will fancy their chances.
Outdoor Analysis
I've moved out of the lorry and now I'm standing outside on the rugby pitch for one final quick wave of analysis. It's like the analysis done indoors, and the analysis done in the lorry, but this analysis is different as it's outdoor analysis. I'm here with a colleague whose been trained to wear an exaggerated listening expression and nod furiously in agreement with everything I'm saying throughout my analysing. However, I must apologise in advance as, for some reason, it's absolutely essential that this analysis is delivered whilst I have my back turned to you whilst walking in an awkwardly choreographed fashion away from you.
Looking at the players on each side is always a tricky business when you don't know the starting line-ups or who exactly is injured and who has just been rested/rotated.
What is for certain is that Dylan Hartley and Calum Clark won't be playing (at the time of writing Calum's hearing had not been held, but I think it's pretty safe to assume he won't be featuring). Also it's fairly safe to assume Mike Haywood, Brett Sharman, Courtney Lawes, Samu Manoa, Ben Nutley and Noah Cato will be missing through injury, and quite possibly Tom Wood as well.
I'm not certain of the extent of Bath absentees, but I do know that openside Francois Louw (who was my MoM against Northampton in the LV game) is out injured, which will be a big blow to the Bath back row, already having to cope with the retirements of Lewis Moody and Andy Beattie. Josh Ovens has been recalled from Bristol to cover. I don't believe that Stephen Donald will be ready to return, and will expect promising young Tom Heathcote to continue at 10.
Of those that likely to play, Northampton will have to be wary of Tom Biggs, who has been in fantastic form on the wing for Bath. I'm convinced his small stature and silly hair lull teams into not taking him seriously, and he's been profiting all season. The Saints could give a start to 19 year old Teimana Harrison on the openside if Tom Wood does not recover. Teimana has sussed onto the Biggs trick of having silly hair, and hopefully Bath fall into the same trap as a result.
Then's there's Nick Abendanon. He's a mercurial talent who could be up against Ryan Lamb in what could be a seminal battle of mercuriality. It's no exaggeration to say that whichever player is reckoned to have been the most mercurial at the end of the game, will have perceived to have had the better game by indoor, outdoor and lorry pundits alike.
Bath have deep running threats all over the park, and none more so than Anthony Perenise. Saints will have to watch out for him and do a much better job of containing him, particularly from 40 yards out.
On the Saints side, The Wrong Pisi has been a revelation for the Saints in the right position, and should, along with James Downey, pose more of a threat to Bath in the centres than was the case at the last game at the Rec. On that occasion, the Saints tried pairing a full back and winger in the centres to see if they were really centres who were lying about their true positions in order to play in the 'glory' positions of the back 3. They weren't lying.
The front row should be an area which Saints look to dominate. Soane Tonga'uiha and Brian Mujati get many plaudits, but one of their unsung talents is the exceptional ability to try and bind when the referee shouts 'engage'. This could give the Saints a significant edge, depending on the personnel of the Bath front row and the laws of the game on the day.
Finally, veteran former Bath hooker Andy Long, who is so old he actually played for Bath before their transitional phase, is likely to be wheeled out once more by the Saints in the absence of Hartley, Haywood and Sharman. It's to his immense credit that Saints fans have never really talked of a Hooker crisis, despite these long term absences.
Final verdict
The Saints have not repeated their past mistakes of playing too well at the wrong time of the season. Furthermore, we have been strategically average at all the right moments in Europe and skilfully extracted ourselves from the European distraction at the earliest opportunity, so the focus is clear on winning the one we really want, the one we've never won.
We did accidentally qualify for the LV semi thinking we were bad enough at the Rec to get ourselves eliminated, but the LV Random Qualification Generator put us through. But the unintended extra assertions in the LV aside, we now have an uninterrupted run to the end of the season in the Premiership.
This is where we start to build up to the run of irresistible form at the perfect moment. This is our time. No more distractions. No more exhausted players at the end of the season. No more not targeting games at the Rec. No more record defeats here. Adversity is our binding force. It's time to prove our doubters wrong. We want the Premiership badly, and right now Bath are in our way.
Prediction: Bath by 35 points.
Predicted Saints line-up:
Tonga'uiha, Long, Mujati, Craig, Day, Dowson, Harrison, Wilson, Dickson, Lamb, Diggin, Downey, Pisi, Ashton, Foden
McMillan, A Waller, Doran-Jones, Sorenson, Ingle, Roberts, Myler, May
DorsetSaint