News: Northampton Saints - The Season So Far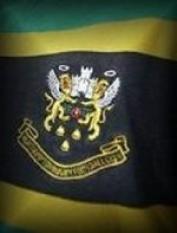 By Matt Lindley
April 5 2012
In his first article for COYSDC, Matt Lindley (Saint Matt), reflects on the season so far for Northampton Saints...
2011 -2012 Northampton Saints Season Review
I'll start with the obvious question, how can you review a season that hasn't finished yet? Indeed, with three regular games left, the season could yet see us finish in the top four, win a semi-final and final to be crowned Aviva Premiership Champions, or finish outside the top four and enjoy no more than LV= Cup runners up status for this season.
The answer is that, for me at least, this season hasn't been about silverware, it's been about proof of continued development. While the history books tend not to have chapters about 'developing', preferring to focus on 'winning', I judge this season to be a success regardless of what happens over the next few weeks. That isn't to say that seeing the Scarlet's ultimately end our HC hopes at Franklins Gardens didn't hurt like hell, or to say that, if we make the final I'd sit there grinning like a Cheshire cat if the opposition lifted the trophy after 80 minutes.
So then, what of this 'development'?
Four years ago, the 28th March 2008, Saints were getting ready to face Nottingham at the Gardens in National Division 1. Saints won that game (on the 29th) 17-10, one of the few games that year where the result was in question right up until the final whistle (anyone remember Nottingham's 14 man maul?). As expected, Saints completed their tour of ND1 and returned to the Premiership, but as professional as that season was on the field, the changes off the field where perhaps the most important. A recognition of the failings that had led to relegation, and a strategy to build continued success was developed, centred around the coaching talent of a certain tall, bald ex full-back and an angry, but no less canny, ex hooker. (For those that are interested, the starting 15 that day was Reihana (capt), Ashton, Ansbro, Downey, Diggin, Myler, Howard; Smith, Shields, Stewart, Cannon, Rae, Fox, Lewitt, Easter.)
For the 2008 – 2009 season, the aim, as with any team promoted, has to simply be to ensure that you don't go back down. Saints did this comfortably, winning 10, drawing 1 and suffering defeat in 11 games that season, whilst winning the European Challenge Cup. It was a year that also showed Saints were heading in the right direction, and could compete with anyone on their day, only losing one game at home all season, and showing that the team could play good attacking rugby, highlighted best of all by a 40-22 win against Gloucester.
The 2009 – 2010 season saw Saints show that they really were serious about becoming a force in the Premiership once again, finishing the regular season in second place with a record of W:16, D:0, L:6. The home semi-final was unfortunately lost to our friends from Watford, and, first time back in the HC, Saints came so close to qualifying from a very difficult group, the home win over Munster being a night that will live long in the memory of many a Saints supporter. The key thing about this season though, was that while a lot of the premiership teams were basing their play on defending well and waiting for the opposition to make mistakes, the Saints were winning plaudits for adventurous attacking play and a lethal counter attack.
2010 – 2011 showed that Jim and Dorian had built at starting 15 that had the potential to beat anyone, both domestically and abroad, with Saints marching to the HC final undefeated throughout the group stage. It was also the first time in a while that Saints remembered how difficult life can get while internationals are played during the regular season, and Saints early season form was undone by the wider squads inability to step up during the six nations. Unfortunately, this lack of depth in the squad meant that the 'star' players had to more or less play 80 minutes week in, week out for the run in, and we all know the consequences that ultimately had.
So to this season: Always going to be a strange one with the World Cup and Six Nations meaning that many teams would be without various starting players for large parts, but I'll highlight some of the different areas I think Saints are continuing to progress in.
Firstly, the strength and depth of the squad. This season has seen an increase in the performance and win percentage while Saints have been missing key players. This has been partly due to some canny recruitment, with players like Pisi and Samu Manoa coming in as relative unknowns (didn't we sign the wrong Pisi?) and performing admirably, but it's also due to the continuing development of younger players.
This season we've seen Ben Nutley tackle Gloucester to submission, Mike Haywood end the Harlequins game being congratulated by the rest of the team, Jamie Elliot score some impressive tries and Alex Waller continue to develop at the coal face. We've also seen slightly older players continue to step it up a level, with Wood, Day (both when fit), Dickson, Clark all performing and leading better than last year*.
*I really don't want this to become a discussion about Calum, but for what it's worth, given the significant sanction he received at last Thursday's hearing, I totally believe that it will be the making of him as a man and a player, much in the same way that I don't think Dylan would be club captain and owner of the England No. 2 shirt were it not for the fact that he had 6 months to evaluate his goals in 2007.
As for the style of play, the Downey crash ball and 'The Scrum'© are, if certain pundits are to be believed, the only attacking threat Saints possess. While it is true that, especially last year, the 12 crash reached a point where defences saw it coming in advance, with a big 12 it is effective if your pack have given you quick front foot ball. The scrum continues to dominate if given the chance by Sir, no matter how much opposition coaches try to point out supposed infringements to the ref before kick-off.
But again this season, the style of play has developed. No longer is 1st phase ball guaranteed to result in Downey crashing into the 10 channel, helped by a serious attacking threat in Pisi at 13. While Roberts has provided more of a running threat around the fringes when Dickson has been away and players like Manoa and Tonga'uiha continue to look to smash holes 5-10m away from the preceding ruck.
The counter attack threat has stayed even when two of the regular back three have been away, but of course we look more likely to score from a counter attack when Ashton, and in particular, Foden are on the pitch.
Onto the coming and goings, as Saints kick on to the next level of development, we're seeing some of Saints household names more onto pastures new. Whatever you may think of the departing and the clubs they are going to, I'd like to say a massive thanks for the memories, for putting your body on the line for the Saints and wish each one of them success with their new clubs. (That last sentence always caveated with 'unless playing against Saints'.)
Of the new comers, I think Rodger Wilson's boots will be the most difficult to fill, simply because getting a player of that ability who isn't at risk of an international call up is difficult. With that in mind, Jim and Dorian took to shopping in foreign supermarkets, namely the Super 15 franchise of stores, where there is an expectation to stock back rows that are fast, skilful and seriously hard. The particular 'Blue Bulls' store that Jim and Dorian decided upon has a member of staff that I'm sure has positive things to say about the Saints, and with that in mind I'm most excited about the arrival of Gerrit-jan Van Velze.
Of the other new comers, Jim seems to be sticking with his system of bringing in players with varying levels of experience, but who haven't yet (at least in his opinion) reached their potential. 24 year old centre Luther Burrell and 27 year old back row/lock Sam Dickinson certainly fit this profile and could become the sort of astute signings we've become used to. With some big names off, and the ability to sign a marquee player for next year, I know there is expectation in certain levels for a proven, international class player to be signed. I would love to see it, but if I'm honest I don't think its Jims style, and I think we'll instead see more squad signings to continue to kick us on a notch.
Onto next season then, and the reason I think this season has been a success regardless of what happens in the next 3 games. I think this year we have seen a continuation of the development of a squad and playing style that can win some serious silverware over the next few years. With a core in the squad of home internationals, supported by some quality imports and an increasing number of Academy players that look like they have the potential to be the real deal.
Having said that I still feel positive, because the evidence is there to suggest the club is continuing its upward trajectory, I must finish this article with a warning. I didn't think Saints would win anything this year because I didn't feel the squad, whilst better than previous years, is quite strong enough to cope without the internationals for a World Cup as well as the 6 Nations. However, there are no more interruptions than normal for the next few years, and if Jim and Dorian's stewardship is to truly be seen as a success, Saints have to shake off the 'nearly boys' tag and, if those history books I mentioned at the start are to have chapters about Saints in them, it is imperative that Saints win either the HC or the Premiership once in the next 2 seasons.
Now – why hasn't my 2012-13 season ticket arrived yet?!
COYS!