News: Third time unlucky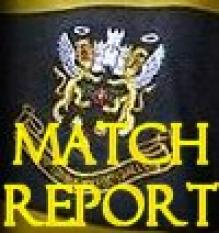 By Howlin'
May 13 2012
There are some that denigrate the play offs. There are some that opine that the team that finishes top of the league has the right to proclaim themselves champions. Well this writer believes that if ever the play offs were a justified climax to the premiership, then in this world cup season surely this was it.
Aviva Premiership Play off Semi-Final
Harlequins v Saints
Saturday 12th May 2012
The Stoop KO 2:45
Harlequins 25 Saints 23
But oh no. According to our television "experts" Quins had topped the league all season and were the bees knees. No mention of the fact that Leicester and Northampton were bereft of numerous players at the beginning of the season. They were simply "off to a bad start" with no apparent reason. No mention that once the world cup was over (despite another international interlude) they rose like Lazarus up the league rankings to be in contention at the death for a shot at the big prize. Somehow the reasons why this huge turnaround should have happened seems to have alluded most of the "experts" that fill our TV screens and our ears (OH, how they fill our ears with their constant witterings).
No Quins were the man. Saints had a Pisi. Ooh scary. But apart from that they were there to make up the numbers.
Now , how I wished Saints would triumph. Not least because I have followed the team for several years , and have tired of so called supporters echoing the cliches they have heard in the media. Have they any genuine thoughts of their own ? But mostly, as the game unwound, I wished it so I could berate the officiating without cries of "sour grapes".
Unfortunately my team lost. So Those who like their lives simple, will be waiting with their well tuned retorts.
But I am afraid , dear reader (of which there are probably very few) I am writing this feeling cheated. Criticise me all you want, I care little. But for me one of the foundations of rugby was ripped apart for me today. You see in the past , for all it's faults, you could usually claim, that in rugby the better team wins the day. Today, I really do believe , that mantra lost it's credibility.
I was looking forward to two of the leagues "newboys" showing their brand of attacking rugby in a cracking semi final. Instead I saw a match dominated by the referee's whistle and decisions. Whether you agree with them or not (and I would love to see some neutrals views) I believe the standard of the officiating ruined what could have been a cracking game of rugby.
Instead we saw a nerve racking (what will he decide next) lottery.
I went into this game hoping for a cracker. If Quins won I would support them to the hilt in the final against either of my least favourite teams. Now I am feeling that whoever wins the other semi ( and I guess it will be Tiggers) will absolutely stuff Quins. Unless of course the rugby is as stilted and controlled as today.
If I hadn't been so passionately involved in the outcome, Then I think today would have been a very, very poor advert for rugby. I don't actually place the blame on either team involved in the contest.
Rugby Union went professional in around 1996. Unfortunately neither the officiating nor the punditry has caught up.
Sadly, we lost. Therefore my report will be viewed mostly as the words of a disgruntled supporter. But I ask you to consider that this report would have been the same had saints sneaked the win. I fear for this game, influenced as it is by the media and the amateur governing bodies,
You might not be the victim today, but I promise you, accept this standard, then one day, you will be.
Phil Dowson's comments
Jim Mallinder's take on the match

/span>