Summer Quiz (1)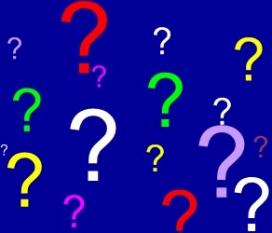 By Dorset Saint
June 5 2012
As England are about to take on South Africa in a three test series, whilst England youngsters are also in South Africa for the Under20's world championship, as well as it being the Saints off season with not too much going on here, I thought I'd try a fill the void with a topical quiz. All questions relate to England rugby and have either some sort of South African or Northampton connection (and sometimes both). If the connection is not obvious from the question, then you have a clue with regards the answer! All the answers are sourced from that most antiquated of mediums, a book, called "The Official England Miscellany" (Fourth Edition, Vision Sports Publishing 2011), which had facts that applied up to, but not including, the 2011 world cup. However, I don't believe any of the answers are out dated as a result of what has happened since, although of course some questions may become outdated following the upcoming tour. The questions are in no particular order.
A Summer Quiz
1.
The last player to score a full house (try, conversion, penalty & drop goal in the same game) for England did so against South Africa. Who was it?
Charlie Hodgson (in England's 32 -16 victory at Twickenham in 2004). Only 4 Englishmen have achieved this, Rob Andrew, Paul Grayson and Johnny Wilkinson (twice) being the others. - OlneySaint
2.
Which player holds the English record for most number of conversions successfully kicked in one game?
Paul Grayson (15 v Netherlands at Huddersfield in 1998) - Jon in Alaska
3.
What is Jannes Labuschagne noted for with regards England v South Africa international history?
He is the only player to have been sent off in an England-South Africa international? (in 2002 playing for South Africa at Twickenham, sent off by Paddy O'Brien) - Herbiesaint
4.
Johnny Wilkinson is England's top all time points scorer by a country mile, but who is second on the list?
Paul Grayson (with 400 points, 4 more than Rob Andrew) - Jon in Alaska
Who said in 1994 "Being dropped by England and Take That splitting up on the same day is enough to finish anyone off"?
6.
Jack Rowell named how many Bath players in the England match day squad of 21 to play South Africa in Cape Town in 1994 – a record England representation from a single club side?
7.
Who is the tallest player to have played for England?
Martin Bayfield (played between 1991-1996, 6ft 10) - Jon in Alaska
8.
Which England player has scored most tries against South Africa in their career?
9.
Randolf & Ferdy Ashton and Japie & Jannie Krige were two sets of international rugby playing brothers who have what uniquely in common?
10.
What have William Milton, Frank Mitchell, Reggie Schwarz, Reginald Hands & CB van Ryneveld got in common that extends beyond just rugby?
11.
Which player holds the record for most number of points scored against England in a single match?
12.
Which Transvaal born England rugby international fought in the Battle of the Somme in WW1 and spent three and a half years in a Japanese prisoner of war camp working on the notorious Railway of Death in Siam (latter day Thailand) in WW2, was a finalist in the World Ballroom Dancing Championships, declined to represent Great Britain in the Olympic Games in 1920 in the Modern Pentathlon due to his rugby commitments, played rugby for the British Lions against his native South Africa, was South Africa amateur light heavyweight boxing champion in 1921, a Polo international for England, played tennis for South Africa in the Davis Cup, won a mixed doubles title at Wimbledon and was awarded a CBE in 1946?
Stanley Wakefield Harris (1894-1973) - OlneySaint
13.
Ben Cohen, Steve Thompson and Courtney Lawes all played amateur rugby early in their careers for which club?
Northampton Old Scouts - OlneySaint
14.
England's first ever match played under floodlights was against Argentina on 27th May 1995 at which venue?
Kings Park, Durban, South Africa (In the 1995 World Cup). The first match under floodlights at Twickenham was later the same year, with South Africa the visitors. - OlneySaint
15.
Which two England players (one of them Saint, the other who is still on TV a lot) played their final game for England in England's last amateur test match (the 3rd place play-off match vs France in Pretoria in the 1995 world cup) and therefore can be regarded as England's final amateur players?
Dewi Morris and Ian Hunter (and as subsequently revealed by Smurf, Brian Moore as well) - Smurfomatic
16.
Which England hooker made his debut starting in England's first test match of the professional era versus South Africa at Twickenham in November 1995 and, therefore, can be said to be England's first professional player?
Mark Regan (Lawrence Dallaglio also made his debut, but from the substitutes bench) - Smurfomatic
17.
South Africa were the first international team to accomplish what on 4th January 1913?
Grand slam of the home nations and they were the first team to beat England at Twickenham (England began playing at Twickenham in 1910) - Jon in Alaska
18.
Which player has had the joint shortest England international test career at just 6 minutes, as well as one of the shortest Northampton Saints careers at just 17 minutes?
Matt Cairns (his 6 minute England career came against South Africa in Bloemfontein in 2007 and his 17 minute Saints career came against Leeds in the Premiership in 2009). Nick Walshe also has had a 6 minute England career following the tour to Australia in 2006, though Walshe's 6 minutes was spread over two tests! - OlneySaint
19.
Which England player, who went on to play for the Saints, has had the shortest test career having started a test?
20.
Which Northampton player, was first player (and, to date, one of just two players) to have been capped for the British and Irish lions in a test match, before being capped for England?
Northampton's own Dickie Jeeps (his England debut came in 1956). Bill Patterson of Sale is the only other player in the 1959 Lions tour to Australia/New Zealand, with an England debut following in 1961. - Smurfomatic
21.
Which is the bigger margin of victory – England's largest ever win against South Africa or South Africa's largest ever win against England?
England's largest ever victory over South Africa (50 points in the 53-3 win in Nov 2002 vs 48 points in South Africa's 58-10 win in Bloemfontein in 2007). Thought I'd get this question in now while I still can! - OlneySaint
22.
What unwanted record did England avoid setting by beating South Africa at Ellis Park, Johannesburg in June 1972 and again by beating South Africa at Twickenham in Nov 2006?
23.
Which England player is quickest (in terms of number of caps), to reach 100 points for England?
24.
Danie Gerber & Clyde Rathbone are the only two players to have accomplished what feat in England – South Africa international?
Danie Gerber & Clyde Rathbone are the only two players to have accomplished what feat in an England – South Africa international? - OlneySaint
25.
Which England player was on the winning side v South Africa in Bloemfontein in 2000, and remained so for a record further 27 successive England matches, spanning 4 years?
26.
What selection sequence of 198 successive England test matches spanning 21 years from 1986, was brought to an end on 26 May 2007 when England took on South Africa in Bloemfontein?
27.
What was unique about Frank Mellish's international rugby appearances in 1921?
28.
What did England accomplish for the first time in 1969?
Beat South Africa (at the 6th attempt). The previous 5 matches (all played in England) had resulted in 4 South African victories and one draw (in 1906 in the very first meeting at Crystal Palace). Ironically, England were to win in South Africa at their first attempt 3 years later in 1972. England have beaten South Africa 12 times in 32 attempts in total. OlneySaint
29.
Which player scored England's first ever 5 point try?
Ian Hunter - PelerinStJames
What world record was set when England defeated South Africa 22-27 in Bloemfontein on 24 June 2000?