Death in Jimmy's End - A Rugby whodunnit - Part three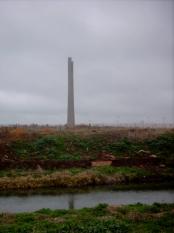 By Lundy Langer
June 14 2012
From the author Pedants will probably notice at some time that this humble author has lost track of the time and days and hours will pass in a confused manner.- I will try to remember where we are up to - honestly – I will.
Some new characters will enter the frame in this week's episode and even more next week. I have also started to drop some clues and red ( and pink ) herrings about for your delectation. Although as yet I don't know where it's all going to end up or even who the culprit is. He or she may have entered the story already or perhaps he / she has yet to appear. I understand that in some august literary quarters famous and not so famous people will pay the author to be included or mentioned in the latest oeuvre - in my case if you want to buy your prime suspect for this tom foolery a pint then please feel free to do so. Bert Haddon did.But be very careful - that who you think is the author may not be so. - Some of the characters do resemble real people I know or have known but don't jump to conclusions as some are amalgams of several personalities that have crossed my path over the years. It's really time to have your input in terms of plot lines and suspects. The pace will quicken.
Chapter three - 36 hours later
Ivan Spinks sat at his desk In his private office in an anonymous office building in the town centre staring at a computer screen.. He preferred to work here – quietly – away from the constant hustle of his entertainment and property empire that had made him into a multi- millionaire and would one day if things went according to plan enable him to buy a seat on the board of his beloved Midhampton Angels.
Spinks was now in his late fifties but remained fit and trim . He put this down to hard work and his abstemious and ascetic life style. He never drank alcohol had never smoked and ate enough but carefully . After all why should he lose all that he had built up due to some random illness or self -induced incapacity.
Spinks owned three successful nightclubs in the town as well as two others in nearby Wellingborough . Added to this was a sizeable estate of pubs and other properties . They were all doing well except one and that was the reason he wanted to check over some facts and figures away from the clubs and the staff who worked for him.
Club 69 as its provocative name suggested - catered for what Spinks was want to refer to as a more exotic clientele. . He didn't particularly like what it was but appreciated only too well that it had been ever since he acquired it three years ago been a very much more than just a steady little earner. Its undoubted success lay in the fact that it was apart from some dingy bars in Leicester the only " Out and Proud " gay night club in the East Midlands. But now , according to the figures in front of him it appeared that just over six weeks ago takings started to fall off and then to really plummet over the last two weekends.
It was also the one club that Spinks didn't visit regularly preferring to keep his distance from its lurid ambience and left the management to the staff who were themselves part of what they called " the scene " and presumably understood its workings and its customers.
The figures he had looked at didn't suggest that anyone was on the fiddle - just that takings had steadily and then rapidly declined. All he could get out Ronnie his manager by way of explanation was " Its them religious nutters - handing out their leaflets about the punters going to hell because their unnatural habits - no one wants come to a club with that lot outside every other night."
Spinks looked at the spread sheets again - sighed and turned off his computer. He picked up the phone and dialled a number . He spoke when it answered " Ronnie have you got the CCTV tapes for the last two weeks handy - I thought we might see if we can have look at this God squad lot – they are bound to be on some of the door cameras and the car park ones aren't they . "
Putting the phone down Spinks whose ever friendly and affable public persona disguised a very hard edged and driven personality , grimaced and thought to himself " Now then we'll see - nobody not even if they do reckon they have got God on their side messes about with my business."
Later that day Inspector Blunt called the murder team together . His aim was to report back on the visit by himself and Sergeant Malcolm to the Angels rugby club and what they had learned from interviews with the players and coaching staff.
" Right you lot - pin your ears back and listen up " People shuffled in their seats and Sargent Frank did what he usually did at a Blunt briefing and sidled over to corner of the room and leaned on a filing cabinet
" Well we didn't learn a lot " said Blunt " Probably because the victim has only been here a short time - about eight weeks in all - and they seemed to me to be a rather tight lot. Lots of nice things to say but not a lot of substance. To sum it all up they didn't really know him very much yet - he was a quiet lad who kept himself to himself .
When he arrived here they got one of the team – a local lad called Duggan or something to show him around but he says that was the most contact he had with Falattu apart from talking about rugby things on the training pitch. "
" Guv I mean Sir " it was Clare Goodbody from the back of the room.
Blunt swivelled his large head in the direction of the young Detective constable " You have something to add Mss Goodbody ? Though what useful stuff apart from gossip you have brought back from your chat with that old busy body Haddon is beyond me "
" Well Sir - I was just wondering if anyone had mentioned that he was religious and didn't go out drinking or socialising with the other players ? "
Blunt - stared hard at Goodbody and the beginnings of a red flush touched his well-padded cheeks. " If you was listening like you are supposed to do – instead of interrupting your superior officer - you have heard me say that he kept himself to himself . So thank you very much but I think we have covered that aspect of things. " He paused before turning to face the team as a whole and smiled .
" Now then the weekends coming up and we are still none the wiser. Take the time off that's due to you but be prepared to be called in at short notice if anything turns up. I of course will be manning the office here both Saturday and Sunday - now off you go."
As the team meandered out of the squad room Clare found herself left alone with Blunt. She thought about trying to say something more about Falattu being religious - but as she thought Blunt stood back and with a heavily sarcastic grin and mock bow – ushered her from the room.
Sergeant Malcolm gets a heads up.
By mid Saturday Morning Frank Malcolm was at peace with the world - or rather he was at peace because he had left behind the world of Inspector Blunt and was happily sat at the tiller of his boat " The Side entry " . He had purchased the boat two years before . It was a basic cabin cruiser 30 feet long and liveable in which he planned to do when he retired in three years if all went according to plan. Malcolm was single or as he told a few of his closest friends " happily divorced " and the boat was his pride and joy.
This morning he was moving it from the towns new marina down the canal and river to a boat yard to have its annual and somewhat overdue hull inspection. He had barely been underway for five minutes when a distinctly odd sound started to come from beneath him and to the stern of the boat. It got worse and the engine despite straining was not propelling the craft with the efficiency that it should.
Malcolm switched off the engine and rising from his seat leaned over the stern . He could see something down where the screws were - it looked like a supermarket bag but bigger and black – a bin liner? Whatever it was it had clogged the propeller and would have to be removed.
Getting a boat hook he probed and fished about until with pull and good heave the obstruction broke free and hung from the end of the boat hook . It was as Malcolm suspected a large black plastic bag and it also looked remarkably like the sort of body bag that was used by ambulances ,paramedics and mortuary staff to transport dead bodies in . Expect that this one was tied across most of its length and whatever was in it seemed to be confined to one end.
Malcolm swung it round on the boat hook and dropped it onto the deck. Quite a lot of the plastic bag was torn where it had tangled with the propeller but the end that was full was secure and obviously quite heavy and whatever was in it was basically round in shape..
A terrible thought came into Malcolm's head " No it couldn't be no that's too much of a coincidence " But as he took out his pocket knife and cut through the plastic he saw what he had so presciently feared .
He swore quietly to himself several times as he looked at what was clearly the head of Joe Falattu.
________________________________________________________________________