News: Super Saints Stun Stingers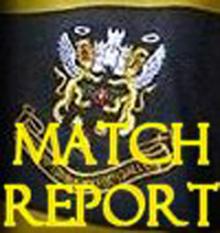 By David Wilton
September 29 2012
Well Friday nights usually it seems during the season seem to involve our friends from Wasps and thankfully we did not have the fog we had to cope with a few years back. Looking at the form shown by both sides this year this humble scribe, although of course hoping and kind of expecting a win, found this contest hard to envision. Adding into this dangerous dave the whistleblower and his cohort "Goodgrief" I felt this game was going to be no foregone conclusion. The formbook so far suggested give Wasps ball and they will score and that Saints will win plenty but not score as much as they should.
Aviva Premiership Round 5
Northampton Saints v London Wasps
Friday 28th September KO 7:45
Franklin's Gardens
Saints 24 Wasps 6
Team wise Saints were pretty much as expected with Lawes remaining at 6 and the impressive Oakley at 8 allowing Dowse a well deserved rest after his efforts over the past few years. Wasps were a mixture of old and new with a solid spine of experience with returnees Haskell and Palmer and the walking legend of penalty giving at scrums Tim Payne. So a barmy night in the Biarritz of the east midlands and 2 teams who like to run its all set fair for a cracker.
Wasps started brightly but found the door very firmly closed and were forced to kick. Unfortunately for our chums from Wycombe they kicked and chased poorly allowing the other wrong Pisi space to return with interest in a searing break to provide James Wilson with his first Premiership try in the Gold Black and Green. Glossing over the missed conversion, Wasps' poor tactical kicking again saw Saints given an opportunity to add to the score after James Wilson's excellent chase and tackle. Myler missed but was on target later to slot over after Payne came out second best in an encounter with Hartley. A bright period for the visitors saw a questionable penalty following Hartley tackling Simpson believing the ball was out after Simpson had marginally knocked the ball on. I am sure we all wish James Bailey a speedy recovery following his broken leg, but it did serve to take, pardon the pun, a little sting out of the game. Wasps started the brighter when hostilities were resumed and forced the Saints pack to concede a penalty from a driving maul on their try line. Another 3 for Robinson and it's 8-6. Saints by now were starting to turn the screw and soon had another penalty for not releasing which Myler duly kicked from 40 odd metres. The Green Machine was now starting to purr with good carries from Hartley and Manoa resulting in you know who slotting a further penalty. With half time approaching Saints were starting to pull clear.
Tim Payne I think will be cited during the week for a most cowardly knee to the head of Artemyev at the base of a ruck. My impression of it was it was most certainly a straight red and I feel the officials bottled it. Personally I hope that Mr Payne will not be plying his trade for the foreseeable future.
So Saints start the second half a man up for 10 minutes. The question was, could they make it count. The simple answer was no. For the first 10 minutes of the second half Saints gave an exhibition of how to do everything but score. To be fair it wasn't just Saints white line fever it was also some dogged stuff from Wasps.
Enter the Mooj. Oh and happy birthday to Moo.
Unfortunately this also saw the return of Tim Payne. So surprisingly Wasps were still in the contest with Wade an ever present threat down his wing. What looked like a serious injury to Daisy brought a halt to proceedings and Saints wasted no time following the restart in scoring a sweeping try with some smart finishing from James Wilson again. Myler slotted the extras and Saints were now ahead with a good margin.
Wasps now huffed and puffed but Saints wouldn't let them in and there was to be no repeat of last week's shenanigans. Substitutions were made and to be frank the game started to fizzle out with the only further score coming from a Myler penalty following a deconstruction of the Wasps scrum and infringement in the subsequent maul following the lineout. Finally Pearson blew for no side and Saints go marching on and upwards.
Manoa and Wilson Comment