News: Saints v Ulster Heineken Cup pool 4 Round 3 Report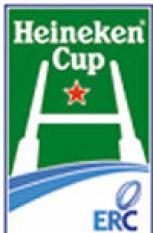 By Howlin'
December 9 2012
There's a chill in the air, Christmas is on the way and Saturday morning the 8th December sees many Northampton saints supporters looking to the East waiting for the Messiah. For yesterday their team was comprehensively beaten by an organised, skilful and highly motivated Ulster side who showed that they are worthy of the favourites tag many have given them for this years competition.












Heinken Cup Pool 4 Round 3
Northampton Saints v Ulster Rugby
Friday 7th December 2012 Franklin's Gardens
KO 20:00
Saints 6 Ulster25
Saints had beaten them in Milton Keynes in the quarter finals a couple of years ago, chiefly by beating them up in the forwards. Yesterday Ulster showed they had learned some harsh lessons that day and demonstrated real grit and typical Irish tenacity in the loose, tackling ferociously, and at the breakdown.
The match started fairly evenly. Throughout the first half Saints scrum functioned well winning all but one on their own ball and winning the decision once from an Ulster put in. Their lineout too worked well; again winning all but one on their own ball and stealing one on Ulster's throw. This gave Saints a steady stream of possession, a pattern that would continue into the second half. But it was where they lost their own scrum and where they lost their own lineout that proved crucial.
Kicking had proved difficult early on , with both teams missing two attempts at goal. One of Ulster's had been a conversion however from Trimble's try in the corner. It came from Ulster's first real attack as a driving maul created the space for quick hands right to left and a deft chip through for Ulster's top try scorer in the competition to put them first on the scoreboard. Ulster later went 8 three up with their first successful kick following Lamb's earlier success from a hard earned penalty.
Saints big chance came with a five metre scrum. Saints scrum was dominant at this stage on their own ball and inexplicably to this writer the referee decided that the Ulster run around was Northampton illegally wheeling and gave the penalty to the defence. This was as close as Saints got to exerting pressure in the first half and was a crucial moment in the match. The next critical moment was when Saints conspired to lose the only lineout on their own throw close to their line. As again Ulster pounced efficiently and quick hands left to right saw them score their second try through Tommy Bowe on 33mins.
The hushed Saints hoards watched Lamb kick three more points after another concerted Saints attack was stopped illegally. Ah is he the Messiah ? No he's a very naughty boy according to a large proportion of the "support". At this point I feel I must apologise to the man in the bar who bore the brunt of my Ire at half time. His sarcasm regarding Saints constantly kicking possession away received sharp shrift mainly due to most people around me blaming Lamb for this. Firstly sir I maintain my view that kicking is sometimes necessary. A player on receiving the ball has three choices; run with it, pass it or kick it. If a forward, often just two of those choices. When isolated in your own half with several white shirts closing you down furiously, kicking is often a good choice. The fact Saints did it badly more often than not is another matter entirely. The bad kicks were Foden three, (he can't be the Messiah then) Elliott and Waldouk (nope no Messiahs there then). Lamb got charged down once and then put one glorious kick over Trimble's head to groans from a large section of the crowd. I had to check it back on TV to assure myself that I was watching the same kick.
Anyhow Saints went in for their half time cuppa still within one score and very much in the game. But this was to change shortly after the restart. Lamb put through a good up and under that for once was chased adequately by Pisi and Elliott. But Pisi overran it and Elliott was short giving Ulster possession. Saints scrambled well and looked to have salvaged the situation. Ulster however are playing with great confidence and they regrouped and maintained the attack. Two phases later Jared Payne crossed for a truly great try, making a very good full back look very ordinary in the process and it really was game over. From that moment on Saints had to chase the game. Ulster could give the penalties away knowing they wouldn't be kicked for goal but run or put into touch looking for the score that would put Saints into the game.
Contrary to many "supporters" views chase it they did. Elliott came closest being held up over the line. Pisi's (Ken) run following a swift interception was hauled down by the impressive Pienaar, May dropped a sharp pass from Dixon with the line begging, Trimble intercepted a cunning blind side break from Dixon and the Ulster defence performed miracles both legally and illegally. The yellow card on 71 mins came far too late to be of any real assistance. Myler was introduced after 60mins to great cheers from some loyal followers. Is he the Messiah ? Unlikely. Over the course of the game the Saints backs also made some handling errors in their urgency to create . It was Pisi (George) who was the chief culprit here; he's not the Messiah then.
And finally with the Saints resolve finally broken Ulster rubbed salt into the their wounds with a final excellently constructed try.
So where is the Messiah ? Is it a "world class ten" ? I doubt it. Is it a new backs, defence, tactical kicking coach ? This will help but as we already know it is not the saving Grays. No. The only true Messiah favours no-one. He (or she) loves the Sinners (and the Irish) just as much as the Saints and praying for a win will do no more good than jumping up and down , stamping your feet and crying "it's just not good enough". The only thing that improves a rugby team's performances is solid hard graft. As Dylan says "We're gutted, We pride ourselves on our physicality and how we play at home. But you've got to turn up and we didn't do that. That was not good enough from us. We speak about intensity, they brought bags of it and we didn't bring enough. "They are unbeaten and they showed why. They are a good team but we made them look better than it could have been.
"We've got a massive challenge next week but anything's possible."
At the end of the game I shook the Ulstermen's hands and congratulated them on a well earned victory, It was their day. As depressing as it is, I wish more people would respect this. Respect the opposition when they out play you rather than simply blaming your own team's inadequacies. But then perhaps I'm old fashioned. (I still hold doors open for people)
Time to look forward and concentrate on what is possible. Use next week to restore pride and then take that into the two huge games to follow in the league. Maybe , with some support (come on you remember that don't you ? It's where you get behind the team when they need it, not just when they are winning) there could still be a trophy to be won. Not the HC admittedly but there is still a big one that the Saints have never won.
TIMELINE
3mins SAINTS Miss pen Lamb
9mins ULSTER Try Trimble 0-5
12mins SAINTS Miss pen Lamb
16mins ULSTER Miss pen Jackson
20mins SAINTS Pen Lamb 3-5
23mins ULSTER Pen Jackson 3-8
25mins SAINTS Miss DG Lamb
26mins SAINTS Miss pen Lamb
33mins ULSTER Try Bowe 3-13
40mins SAINTS Pen Lamb 6-13
HALF-TIME SAINTS 6 ULSTER 13
44mins ULSTER Try Payne Con Jackson 6-20
48mins ULSTER Miss pen Jackson
71mins ULSTER Yellow card Henderson
78mins ULSTER Try Tuohy 6-25
FULL-TIME SAINTS 6 ULSTER 25
Jim Says: