News: SAINTS DO ENOUGH IN WET AND WINDY WEST WALES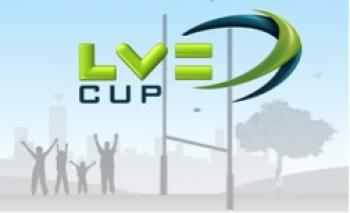 By Tom Carmichael
November 9 2014
The Saints will be happy to have come away from a rain-soaked Parc y Scarlets with another win in the LV Cup. Whether you're heading to West Wales from Northampton or, in my case, Kent it's a long old way. I decided to allow plenty of time and have a little look at the Gower Peninsula.



LV= Cup Round 2, Scarlets v Northampton Saints
Friday 7th November, Parc y Scarlets
KO 7:30
Scarlets 7 Saints 24
Unfortunately it was a very little look before darkness set in. However in late afternoon as I drove along a dual carriageway in Swansea at the side of the Bay I was surprised to see a group of sportsmen warming up on a tiny patch of grass. I was even more surprised to realize that it was the Saints. An about turn at the next lights and I headed back to watch. They were gone; was it a mirage? Closer inspection showed a nearby hotel. Perhaps not the luxury of England's Pennyhill Park Hotel and a £1M Desso pitch, but serious preparation nevertheless. The other day Cambridge University had a coach trip to Coventry after classes and arrived five minutes after the scheduled kick off and I was once asked the way to Franklins Gardens from Gold Street by the lost Llanelli coach driver as the late great Ray Gravell sat angrily in the front with kick off fast approaching. For the Saints it's 24/7 planning nowadays…very apt.
Parc y Scarlets lacks the intimidating intimacy of the old Stradey Park but it's a fine stadium nonetheless. There's a good sized car park over the road from the stadium for just £3 and admission for an oldie like me was £10. No evidence of age required; surely I don't look that old. One enters not a rugby ground but a shrine to the great Llanelli sides. The club shop tells the 1972 story of the famous victory against the All Blacks and the historic honours boards sit proudly by the stairs to the South Stand. The Welsh language is spoken by many and I overheard a conversation in the the only recognisable word was Norman Gale! (captain of Llanelli and 25 caps in the 1960s.). Inside the sosbans still sit atop the goalposts and Sosban Fach echoes over the tannoy.
The rain that had been around all day returned in a squall as the teams took the field , greeted by fireworks, and lined up for the Remembrance Minute's Silence.Scarlets defended their 13 match unbeaten home run with the wind at their backs.
Immediate problems for the Saints as Jon Fisher limped from the field in obvious discomfort. Teimana Harrison took his place but only lasted 50 minutes himself. Although Samu Manoa will be back for Exeter, we could be very stretched in the back 5. If these boys aren't fit, James Craig doesn't recover and Calum gets a well-deserved first cap, we're rowing. The physios will earn their corn this week. Ten minutes in and Tom Stephenson and Howard Packman exchanged passes for a first try. My notes don't say that. It's pretty difficult to tell Stephenson and Joel Hodgson apart from a distance.
It was also difficult to tell how much it was raining, but the weather was bad rather than dreadful. Certainly the wind was playing a factor. Will Hooley was short with two penalties, Shingler kicked a penalty dead from his own half and Scarlets fly hacked out on the full. Scarlets were struggling to field the Saints kicks and their best chances came from a couple of Wilson miskicks. He tends to go for the big play and too much height on one kick led to the ball blowing back in the wind, a Scarlets line out, a smart move and an equalising try for Steff Evans. Scarlets thought they had scored again but James Davies (little brother of Wales' Jonathan and known as Cub to his brother's Fox) was blown for obstruction. This was not the most popular of calls by rookie ref, Tom Foley, who annoyed some Scarlets' fans all night. Half time came with the scores level. It felt like a decent position with the wind in our favour for the second 40 and a bench full of stars waiting.
The sparse crowd (estimated at 2,500) adjourned to the bars. Rugby was showing of course on the silent TVs and the locals were wondering who "Mon" were if "Bri" were Bristol. It was Montpelier v Brive!
The Saints started the second half well and scores always looked likely. A Hooley penalty put us ahead, followed by a series of penalties into the corner. When Alex Waller and Salesi Ma'afu appeared from the bench, the inevitable happened and the Saints drove over for two tries from close range. Fellow subs Lee Dickson and Calum Clark got the credit for the tries. In between the tries, the crowd became particularly irate after one of our boys appeared to pick up from a blatantly offside position. I was expecting a yellow card. Chants of "cheat" were somewhat unedifying but perhaps understandable. Over on Scarlet Fever, young Mr Foley has had a rough ride. He's even accused of being English. He's Somerset based but South Wales born.
The game became a bit frenetic as the Saints went for the bonus point try. Handling was difficult and underfoot conditions can't have helped. Last week's hugely impressive Tom Collins had two runs for the corner. He's perhaps a little uncertain of when to go flat out for the corner and when to cut in. It will come with experience. An interception from a Ben Foden pass seemed to have gifted substitute Warren a try but Howard Packman , having given him several metres start, back tracked brilliantly to save the score. Perhaps we should have got another but it's easier said than done.
By the end many Scarlets fans had gone. That doesn't happen very often. The coaches will be pleased by a job well done. ortunately it had stopped raining for the long drive home. It's always much nicer after a win.
Will Hooley Says:
Alan Dickens on the performance