The Unwritten Rules of the COYS Saints and Sinners Board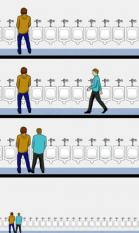 By COYSDC Limited
January 6 2015
There has been some debate about what is, and is not acceptable on the Saints and Sinners message board of ComeOnYouSaints.com. In order to clarify some of the whys and wherefores of the site, we produced some time ago a list of "do's and don'ts" for the site. This not something we have felt the need to revisit, as we are dealing with a (mostly) adult reader/postership, but events of the last few months lead us to believe that it would be useful for some people to know where the boundaries are.
The

UNWRITTEN

rules of COYS Saints & Sinners Message Board
These rules are not prescriptive, exhaustive, or even mandatory, but the site does need to protect itself from any legal action. So imagine the following to be like a good contract. Read it once, and then file it away, with hopefully no need to ever to return to it!
Why is this site not Facebook?
COYS was originally set up on the old GeoCities web services and was taken into the Rivals organization by the founder, Chris Gleadell. The business model for Rivals very soon became untenable, and Durham Associates, a PR and Marketing Communications company, set up Sportnetwork and offered a home to the sites that had been on Rivals and widened the network to include many other sport's sites. It is now the largest Network of unofficial supporters sites in the U.K. with the fastest growing sports-based web portal serving over 10 million page impressions per month (and growing) to more than 500,000 unique users – offering a perfect advertising and sponsorship platform for brands looking for a young, sport-mad, male marketplace. Click here to open a new browser window to visit the site.
When the founders of ComeOnYouSaints decided to step back, a not-for-profit company – COYSDC Limited - was set up and shares offered to raise the capital to buy them out and ensure that the site moved forward. The current board comprises:
Jonathan Stockham
Tim Empson
Wilma Thomson
Phil Hollis
The role of COYS is to publish a News-Based discussion board, which in turn helps to generate the revenues to keep the Network viable. COYS is usually at or near the top of the Rugby sites, which is why our requests for articles and previews/reviews are so important.
This is the current leader board for the rugby network (January 2015)

| | | |
| --- | --- | --- |
| Site | Views | Visitors |
| Comeonmylovers.co.uk | 25278 | 2743 |
| ComeOnYouSaints.com | 20291 | 1960 |
| DrunkenWasps.com | 19588 | 1709 |
| TheLeicesterTigers.co.uk | 14277 | 1231 |
| The Craic www.londonirish.org | 13696 | 1271 |
| ComeAllWithin.co.uk | 12658 | 1571 |
| bristolrugby.net | 11327 | 1169 |
| TheSaracens.com | 10556 | 1258 |
| Comeonyouwarriors.co.uk | 9540 | 1103 |
| SaleRugby.co.uk | 7893 | 1152 |
The Saints and Sinners Board on this Network has been in use for over 15 years. It is not connected with the recently set up "Saints Sinners" group on Facebook.
We have a Facebook presence for emergency communications - it can be found here
The (un)written COYSDC rules
There is such a thing as free speech, but only if you're prepared to pay the legal bills. Postings of a libelous or inflammatory nature will be removed. This applies to messages about players, opposition, referees, other posters, etc. It's best to say "I think Player Y is better than Player X because..." rather than just "Player X is useless." (Criticism should always be constructive with basis in fact as the poster sees it) "IHMO" is a good rule of thumb as a starting point for such posts.
Good-humoured banter can be expected from all quarters. If you feel something is offensive, or have any complaints, report it to an administrator at once.

Please keep any pictures in messages (including signatures) to a reasonable size - just because a lot of people now have broadband it doesn't mean everyone has. When submitting photos to editors@comeonyousaints.com , please try and put a label on each one, describing the action.

For legibility reasons, we much prefer messages in English as opposed to "text speak". Bad language, even using ***'s, is not allowed - there are many youngsters who read this site.

Posting under multiple names to put weight behind your own ideas ("sockpuppeting") is frowned upon, except, of course, when done in an overtly comic manner.

Golden rule - don't say anything on the message board you wouldn't say to someone's face. Especially when some posters are bigger than others! If in doubt, best to leave it.

Saints and Sinners Board is for Rugby Related items BUT FRIDAY IS ANYTHING GOES DAY when this rule does not apply

NO SPAM. All spam messages will be deleted. In addition unagreed adverts or links to other sites which can be construed as "Click-Bait" will also be deleted.

Do not link to or advertise sites, which offer free to air streaming of Paid for TV matches. There will be zero tolerance of posters who do this on the site.

Non-Saints or rugby-related messages should be on FLATT EARTH. (Although we are considering the future of this site). Threads that start on topic and veer away (as many often do) are OK.

Just because you disagree with someone's views, this is no reason to attack them. This site encourages reasoned debate, and indeed delights in rambling waffle. As long as it's within reason. If people disagree with you, it's just that, they disagree with you. If many people disagree with you, its just that, many people disagree with you. It's not a clique ganging up on you. Further reading suggestion

The editors do not like deleting posts but, if we feel the need to, we will. This isn't a democracy and our decisions are final.

Don't think we're cliquey or "closed shop" because we've put these rules down, we have to draw certain lines or we'll be in deep trouble.

Errr.............that's it
If you don't like the above perhaps you should consider where you want to post - other rugby websites and forums are available and can be found by the click of a mouse.