News: Falcons put to flight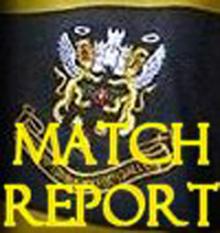 By Fair_weather_fan
January 8 2015
Last season's games may be distant memories for some, but I well recall the corresponding fixture of the previous campaign, played in similar conditions but slightly earlier in the schedule. That day Falcons were nilled by saints, and they were lucky to get nil they were so dire. They were even luckier, there was a team in premiership playing even worse and so the Falcons lived to fly another day, and fly they have.
Aviva Premiership Round 12
Northampton Saints v Newcastle Falcons
Franklins' Gardens Friday 2 January at 19:45
Northampton Saints 39 v Newcastle Falcons 31
Friday night games have few friends and a quiet but full Gardens waited for what many thought might be a very one-sided encounter as Falcons had decided to rotate their squad bravely, leaving out altogether some of the names that have been making waves this season north of the Tyne. The script was followed to begin with as another sublime piece of all-team rugby and the unusual sight of Stevie Myler kicking a penalty for goal indicated a 10-0 lead after only 10 minutes. But within another 10 it was all square as the impressive Catterick, who missed nothing all day threaded a grubber through for his wing then notched a penalty, 10-10. At this point Falcons had already played more rugby than in all of last season. Later, watching the game on replay, I noted the presence of one Dave Walder on the coaching team and obviously lured back to the Toon by the promise of some fresh grass to play on, he has set about teaching his charges how to play a bit. Goaded a bit, Stevie M then threaded a perfect grubber for Pisi G to restore the advantage, but another chance created by great running was dropped at the last.
Anyhow a bit of frustration started to appear around the ground as the magic bean potion appeared to stop working, until tyro official Mr Tempest decided to produce a card to Falcons best player, Mr Furno. In his absence Saints built momentum and scored another try through great running by Ben and magic hands from Pisi K. That man Calum appeared at the right moment to dot down and am I alone in thinking he has suddenly put on a whole new dimension to his game as a continuity 7 like Martyn Williams. Then with Furno barely back on the field, Saints drove a maul over to be awarded a penalty try, a decision contested hotly by the commentators, but no-one else.
So at 32-10 it looked plain sailing but as the Saints got their deckchairs out Falcons got the Walder playbook out and went almost the length to put another try on the board, and alarm bells were ringing when they easily drove a maul over 2 minutes later. Saints retaliated immediately with more sublime handing and a little lucky ricochet, Luther going over in 'that spot'. But Falcons weren't finished, moving the ball rapidly from deep and their enterprise was rewarded with another maul driven over for a try BP. No-one at the ground would have been unhappy had they been awarded a late penalty to get within 7 and a losing BP as they contributed to a very very entertaining game.
So the Falcons have flown a long way since the start of the season, their new plastic pitch helping them for sure when they come to grounds like the Gardens that are immaculate most of the time. Their fly half stood out as steady with a good all-round game, and talking of good, having a distinct resemblance to the portly one especially around the hind-quarters, but the pack was a thorough nuisance all evening.
Dean Richards has got a good thing going now, and with Dave Walder clearly doing what Mr King has done for us, the quality of play at the lower end of the table has taken a turn for the better. All credit to them for coming with a rotated team to play rugby. We may be able to run through teams at will at the moment, let's hope that when we have to turn the grunt back up again in 2 weeks time we can still remember how to do it.