News: Saints stagger out of the EPCR pools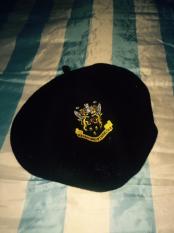 By Serious Saint
January 25 2015
I'm expecting a note from the COYS hierarchy very shortly banning me from European match reporting. The last time I put myself forward was for the Leinster match last season and, as you all know, we got stuffed at home. On Saturday…..you've guessed it, we got stuffed at home! For me, that is where the similarity ends. On that fateful day last season we were mainly undone by a masterclass from BOD (which I still feel fortunate to have witnessed) whereas yesterday we were entirely undone by our own inept performance. That is not to take anything away from Racing as they were superior in EVERY facet of play and thoroughly deserved the win and the margin of their victory.
EPCR Pool Stage
Northampton Saints v Racing Metro 92
Franklin's Gardens, Saturday 24th January 2015,
KO 3:15
Saints 8 Racing Metro 92 32
I can't imagine that many of you particularly wish to relive the full horror of yesterdays' game here in print and, if I'm brutally honest, I'm not sure I can really stomach it myself, so I'll keep it short.
The first half was a bit of an arm wrestle with neither side really taking a grip on proceedings. Ominously, however, Racing had the upper hand in the lineout and scrum which prevented Saints from putting together any meaningful phases of play. The main talking point will be Dylan's injudicious tackle (13 min) whilst lying prone on the ground, which resulted in yet more time on the naughty step for our leader. As is the Saints way, we managed the absence of Dylan well, being just a net 3 points down whilst he was missing. However, the set piece was a worry and the play, by both sides, very scrappy until, with the score at 3-6, we approached half-time. Then over the course of the next 8 minutes, either side of the break, we were "treated" to 4 tries……sadly the first three were scored by Racing in a mad 4-minute spell.
To be fair, the Parisians thoroughly deserved their first try, by wing Imhoff, with the final play of the half as they had spent some considerable time camped in the Saints twenty-two. The half-time score of 3-11 didn't flatter the visitors.
Immediately after the break Saints surged upfield with Ken Pisi but sadly spilled the ball allowing Racing to hack it forward and that man Imhoff to score again. We had hardly had the chance to digest that bitter pill when full back Lapeyre, who was a livewire all afternoon, got the better of Luther to score Racing's third try and, with Machenaud adding the extras, take the score to 3-25. The Gardens had fallen silent and it seemed highly unlikely that there would be a way back. Adding to our collective woes were the injuries sustained by Woody and Ma'afu leading to their withdrawal for most of the second half.
At times during the carnage it seemed that Ken Pisi and George North were having to take on the away team single handedly and were the only 2 players to provide any sort of attacking threat. Indeed, it was George who gave us a fleeting moment of hope when he scooted down the blindside to score in the 48th minute although Myer couldn't convert from wide out. This was Saints best spell of the game and Lapeyre was sin-binned
This was Saints best spell of the game and Lapeyre was sin-binned for a deliberate knock-on which, from my seat in the stand, appeared to prevent a definite try scoring opportunity. However, Nigel Owen didn't see it that way and there was no award of a penalty try. Saints were unable to make their numerical advantage count and it was Racing who wrapped up the scoring on the hour when Jamie Roberts, looking superb in advance of the Six Nations, barged over from short range. The conversion saied over and the game was won 8-32.
Soon after this the Saints "supporters" began to stream out. I know this is a personal choice and they have every right to do so but it really agitates me! You support YOUR team through thick and thin. Yes, they had a shocking day at the office but not on purpose. Yes, we kicked a ridiculous amount of possession away and failed to compete effectively at the set piece but the boys still put their bodies on the line and deserve some respect.
It was a hugely disappointing afternoon at the Gardens on Saturday as was the rugby lesson given to us by Leinster in 2013. However, let's judge our lads, and the coaches, by how they react to this lacklustre performance. We showed wonderful resilience after that drubbing by Leinster, not only bouncing back at the Aviva the following weekend, but also going on a 12 game unbeaten run and only losing 4 further games in that memorable 2013/14 season.
COME ON YOU SAINTS
Jim Says:
Dylan Says: