News: AP: Northampton Saints vs Wasps - Match Preview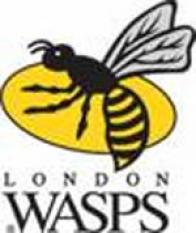 By HRsaints fan
March 25 2015
It's return to Aviva Premiership action this weekend as Northampton Saints welcome Wasps to Franklin's Gardens for another Friday evening fixture. Regular COYSDC contributor "HRsaints fan" (David to his mates) takes a comprehensive look at what to expect...
NORTHAMPTON SAINTS vs WASPS
AP: Friday, 27th March 2015 - 7.45pm (BT)
FRANKLIN'S GARDENS, NORTHAMPTON
MATCH PREVIEW
Dear Reader – in order to fully comprehend what is about to follow, you will need to appreciate that my brain is apt to wander about somewhat. The likely cause is middle age or just general senility (my wife would argue the latter). I guess I am not alone with this condition, but when it came to this preview my brain wandered more than usual. So please stick with me and there may be the off-chance that something might make sense, be interesting, or actually be applicable to the game I am previewing!
In my loft is a box full of my old vinyl LP's. I don't have the capacity to play them anymore, but I just can't bring myself to get rid of them or sell them. In this collection is an LP of The Secret Policeman's Ball which for the uninitiated was the third in a series of fund and awareness raising shows for Amnesty International, and involved many British comedians (Monty Python's John Cleese, Michael Palin and Terry Jones, Billy Connolly, Peter Cook and a newcomer called Rowan Atkinson) and musicians (Pete Townshend and the classical guitarist John Williams) to name a few.
My favourite sketch from the show is "A Very Interesting Fact" with Peter Cook and John Cleese. In this sketch Cook plays an incredibly annoying man who insists on talking to John Cleese even though he (Cleese) just wants to read his newspaper. And his subject matter is just a series of bizarre facts that he has written down in a little book he keeps with him.
For example:-
Cook: Here's an interesting fact. Did you know that you have four miles of tubing in your stomach.
Cleese: No, no I didn't know that.
Cook: Good thing I'm here then. You have 4 miles of tubing in your stomach and it is all coiled up very tightly. It has to be coiled up tightly otherwise the people in charge would never be able to cram it all in. Of course it is not any old tubing they use; it is a specialised form of tubing they use. It's called Intestines, and it folds up very small, and that's how they manage to cram it all in. Are you interested in your intestines?
Cleese: Not particularly.
Cleese: Do you?
Cook: Yes, so it's not a very good job to have. Not a very good job at all. There's not much call for intestinal modelling. See how far it has to go – the food; four miles at one mile per hour. That means that none of the food that reaches your stomach is ever really fresh. It's all at least four hours old.
Cleese: Well fancy that!
Cook: No I don't fancy that at all thank you very much. I do not fancy that at all. But here's another interesting fact.....it's about the grasshopper. The interesting fact about the grasshopper is its disproportionate leaping ability due to its powerful hind legs. Hop, hop, hop it goes all over arable land.......that is land what is actually tilled..........by Arabs. And I'll tell you an interesting fact about the Arab. The interesting fact about the Arab is that he can go for a whole year just on one grain of rice. Isn't that amazing? All he needs to survive for a whole year is one grain of rice
Cleese: A whole year on one grain of rice?
Cook: No (looking at his book) that's the mosquito. I get those muddled up because they are next door to each other in the dictionary
Cleese: What are?
Cook: Mosquito and Mosque.
Just brilliant stuff (look up on Youtube Peter Cook's biased judge from the show which he wrote on the same day as The Secret Policeman's Ball opened. You may need to do a bit of historical background into the trial of Jeremy Thorpe – the Liberal Party leader – which had concluded just before the show began but it is a real masterpiece of comedy writing and performing).
But – and yes I know what you are thinking – what on earth has this got to do with the forthcoming game with Wasps?
Well, as I was thinking about Wasps the Rugby Club, I wondered whether they used the name of that insect because of some particular skill and ability of wasps themselves, and so I turned to that well-known oracle of internet information – Wikipedia. And I found out some interesting facts (yes - you've guessed it – that's when the brain went a wandering).
So, in the immortal words of the great Peter Cook, here are some interesting facts - about wasps.
Apparently a wasp is any insect in the order of Hymenoptera, and there are over 100,000 separate species (a fact I kept away from the wife who hates wasps with a vengeance). Most are parasitic and they can be either solitary or social. The most common form is the social wasp that exists in colonies of several thousand and builds nests. Wasps have a choice over the sex of the egg. If a female wants to produce a male egg she simply lays the egg without fertilizing it. Therefore social wasps have an almost complete voluntary control over the sex of their offspring. But you also get the ones that use other insects as hosts for their eggs (either internally or externally) which sound like something out of Alien, and the ones that lay their eggs in the nests of other wasps.
So although these may be interesting facts (depending on whether you like that sort of thing or not) it did not help me understand the use of the name of this insect for Wasps Rugby Club. I did wonder whether it was because they "stung" their opponents, but as the only wasps with a stinger are female I didn't pursue that line of thought any further.
So I went onto the Wasps Official Website to find out their history.
Wasps the club were formed in 1867 and the use of the name stems from the Victorian fashion at the time of naming clubs after insects, birds or animals. There was, apparently, no other particular reason for picking this name. I must confess that I was a bit disappointed about this.
Now, I can hear you all saying that if I had gone to their website in the first place (and that would have been the logical thing for a non-wandering mind) then you could have been spared nearly all of the above and you would not have lost the five or so minutes of your life you took to read it which you now cannot get back – and you'd have been quite right! But I thought I would include it anyway as I found it...interesting...
So, after a couple of weeks break for the semi-final and final of the LV=Cup, we return to Round 18 of the Aviva Premiership and our home game against Wasps.
Firstly what about the club named for no particular reason?
Well they have had quite some season so far both on and off the pitch especially with the tumultuous move to Coventry. Regardless of the financial reasons (and they were probably good ones bearing in mind the levels of debt that allegedly the club have been carrying) it must have been a real blow to many loyal wasps fans, especially those who were now facing long round trips to go and see their favourite rugby club. I don't know whether any of these fans were lost along the way – I hope not - but the attendances have been pretty good since the move although apparently both the home fans and away supporters all say that some work needs to be done to get it from being a round-ball venue to a proper rugby club ground for the home games.
They are also the current highest try scoring team in the Premiership with a total of 60 (39 at home and 21 away) one ahead of Saints. It must not be forgotten though that 11 of these were at home against London Welsh (whom Saints have yet to welcome to the Gardens). They have also conceded only 35 (three more than Saints). However in terms of away form they lie 10th overall in that particular 'league' having only won 1 game (against Gloucester), drawn 1 (against Falcons) and lost 6. For those that like interesting facts, Saints are currently top of the 'away form league' whilst Wasps are top of the 'home form league'. However to put Wasps away form in some sort of context in three of those games they lost by a very small margin, collecting a losing bonus point along the way.
They have been blighted by injuries to first choice players such as Joe Launchbury, Will Helu, Alapati Leiua, Chris Bell, Ben Jacobs and Josh Bassett amongst others. Joe Launchbury continues to recover from the neck surgery undertaken at the back end of last year, and Wasps must hope that he will play some part in the remainder of this season, although as he has still to play any competitive rugby that is looking more and more unlikely.
In order to get around this problem Wasps recently signed on loan several players including one James Downey, formally of this parish. He has started for them in all of the four games during the International period and if he is picked for the Saints game we face the mouth-watering prospect of Downey versus Burrell. In addition they have added Piri Weepu and Martyn Thomas as cover at scrum half and full back respectively.
In terms of their recent form they have slipped down the table somewhat and now lie in 6th place at the bottom of a group of five teams who are only separated by 5 points (Exeter 53, Saracens 52, Bath and Tigers 51 and Wasps 48). There is then a five point gap to Sale in 7th. The last game when they had all their international players available (injuries permitting) was away to Bath where they lost 39-26, even though they scored four tries in a highly entertaining game. The results during the Six Nations (when they had some key players away although not perhaps as many as other teams) were played 4 won 2 drawn 1 lost 1. What would have hurt them most was that the 'lost' game was at home to Saracens (their first home loss since the move to Coventry) and that was the last game that they have played before their forthcoming visit to Franklins Gardens this coming Friday.
So Wasps will be very keen to get their push for a play-off place back on track as well as the minimum target of ensuring a top-six finish. They, like Saints, will also be minded of their upcoming away trip in the quarter-finals of the European Rugby Champions Cup with Wasps paying a visit to the home of the reigning European Champions Toulon.
In terms of the team to start against Saints I would speculate something along the lines of the following:
15. Miller
14. Wade
13. Daly
12. Downey
11. Varndell
10. Goode
9. Simpson
1. Mullan
2. Festuccia
3. Citaddini
4. Davies
5. Myall
6. Jones
7. Haskell
8. Hughes
...with the aforementioned Thomas and Weepu, amongst others, on the bench.
One thing is for sure and this is that Saints will need to be at their best defensively against what is a very attack-minded team.
What then of the reigning Champions?
Well, in a recent subject on the COYS forum, there was an interesting point made about Saint's performance at the same stage of the victorious 2013-2014 season. I had a look back and for rounds 13 to 16 (those rounds affected by the 2014 Six Nations) Saints won all four of these games (Exeter and Falcons away, Worcester and Gloucester at home). That was followed by a good performance at home against Saracens in the semi-final of the LV=Cup and then of course sadly the loss to Exeter in the final the following week.
However when we got back to Aviva Premiership action for Round 17 and had the international returnees of Courtney Lawes, Dylan Hartley, Luther Burrell, Lee Dickson, Tom Wood and George North available, our form took a worrying dip starting with a loss away to Sale followed by losses to Tigers at home and Saracens away. Recovery was only established by a win at home to Irish, a draw away at Bath and an amazing final game of the season against this week's opponents who endured a 74-13 thrashing.
So how does this compare with the current season?
Well, we have played four rounds of the Aviva Premiership during the Six Nations period (rounds 14 thru 17) and two games of the LV=Cup. Our only loss was in last Saturday's LV=Cup semi-final away to Saracens. Of the four Premiership games we have won three and drawn one. However with the exception of the Bath away game - where we were excellent - the other matches have shown that whilst we are still very difficult to beat, we have not been playing with the same clinical precision as earlier in the season.
The slight difference this season is that we only have 5 games of the Premiership left and whilst we have a substantial cushion of 9 points to our nearest rivals Exeter, what we cannot really afford is a dip in form like last season when our "first" team was back in action. As mentioned above there is also the small matter coming up of a quarter-final in the European Rugby Champions Cup away to Clermont where we will have to be at our very best to get a result.
Nevertheless I have great faith in our manager, coaching staff and backroom staff to have learnt the lessons of the past and to have worked out a way of getting our international players merged seamlessly back into the Saints way of doing things. I also think that we must not dismiss the effect on the team as a whole of losing the LV=Cup final last year (something we won't have to deal with this year). I know many will feel that we could have won the semi-final at Allianz Park a couple of weeks back, and that a home Final would have been excellent, but I for one am a tiny bit relieved that the lads will have had a couple of weeks rest prior to taking on Wasps then Clermont.
What about our returning International players?
Well, first of all we need to get our breath back from what was a most enthralling, bizarre, amazing, nail-biting finish to any championship that most of us can remember, and of course we should blame the Welsh for why England lost – well why wouldn't you? If they hadn't gone and tried to actually win the damn thing by going try-mad in the second half in Rome, then the Irish would not have needed to remember that one of the main purposes of the game is to actually score tries, and then England would not have needed to play 80 minutes of Rugby Sevens against the French. I mean, come on. We beat the French 55-35. 55-35! And yet who of the English supporters amongst us cannot say that they were gutted when Nigel (I didn't see anything wrong with the French pulling that maul down) Owens blew his final whistle. Yes, it was all the fault of the Welsh – a fact that all the Saints squad need to remind George about when he returns to Saints for club duty........
Of the Saintly returning International players I was encouraged by Courtney's performances in both games (I would think that Plisson has a bit of a headache after the game). Courtney should have got Man of the Match in the Scotland game which, given that it was his first international game since last autumn is really saying something. Dylan was, for him, quite quiet in both games and I will not speculate about the reasons why. However I would expect him to up his game when back in a Saints shirt and under the guidance of Jim and Dorian. Tom Wood did not have much game time to show what type of form he is in although I for one would always pick him to start for the England First Team. Again I would expect him to be raring to go against Wasps. Luther played okay although not with the same confidence he shows in a Saints shirt. I do think that the constant media statements that we are simply waiting for Tuliagi to return cannot help. George showed an encouraging return to his potent best, both in defence in the Irish game, and attack against Italy. His tackle on Simon Zebo was one that I particularly relished as my memories of Zebo relate back to the MK "home game" against Munster in 2012 when he scored three tries in a second-half mauling that saw us out of the then Heineken Cup (not that I am one to bear any grudges...).
In terms of the likely team I think it will look like this:-
15. Wilson
14. Pisi (Junior)
13. Pisi (Senior)
12. Burrell
10. Myler
11. North
9. Foutali'i
1. Corbisiero
2. Hartley
3. Ma'afu
4. Day (if not still injured)
5. Lawes
6. Clark
7. Wood
8. Dickinson
...and on the bench Dickson, Stephenson, Haywood, Denman, Fisher, Waller (A), Elliot and Dowson.
As for the result I expect Saints to get revenge for their early season loss away at Adams Park and win as, simply, nothing else will do. We do not want to go to Clermont on the back of a home loss, and neither do we want to see our lead at the top of the Premiership start to slip (as Bath will undoubtedly be on 56 points as they visit London Welsh on the 29th March and Saracens may well join them if they beat Harlequins at home on the 28th).
I do get worried about these Friday night games though as both the team and the supporters seem to struggle to get into the game. As loyal fans it is our duty, no matter how your day has gone, to put all that behind you and make Franklins Gardens a horrible place for Saints opponents to come to and a wonderful place for our players to trade their stuff.
One thing is for sure and that is that we will need to play better than we have been and for far longer periods of the game. I don't pay good money to see the visiting team have more of the ball – something that Wasps should remember (wink wink). I certainly don't think it will be a repeat of last season's home game but, in general, I think that Saints will have too much power up front for Wasps and so I am going for a reasonably close game with Saints winning by between 7 and 10 points and then onwards to a famous away win against Clermont, but that can wait for someone else to review.
In the meantime I will go and have a rummage for some other interesting facts with which to occupy my wandering mind.
COYS