Saints Crash & Burn in Clermont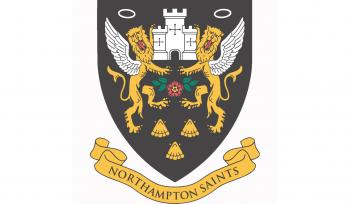 By Flinstone Saint
April 5 2015
Northampton Saints travelled to Clermont Ferrand for their much anticipated European Challenge cup quarter final on Saturday, 5th April. Comeonyousaints.com Editor, Wilma Thomson, takes a look at how it all panned out.
For some Saints supporters the trip was just a £ too far having travelled to Paris and Treviso in the earlier group rounds and so this report comes from the sofa even though right up until kick off we wished we could have been there with the travelling green army.
We followed the journeys by planes, trains and automobiles via Comeonyousaints forum, Facebook and Twitter. We raised a glass or two on Friday night at the same time as our travelling friends in the bars and cafes of Clermont, although we drew the line at partaking of the McDonalds breakfast that some of those friends decided were warranted on Saturday morning.
The Stade Marcel-Michelin is well renowned for being a noisy, fanatical, bear pit of a stadium. Dylan Hartley had said prior to the game that Saints would have to go out all guns blazing to silence the crowd but this never materialised as Clermont took the lead, first with a penalty followed swiftly by a try by their powerful winger, Nakaitaci. He was to go on to score another 15 minutes later both ably converted by Brock James with another penalty converted just to keep his eye in. Fofana compounded Saints misery before half time with a streak for the line, converted once again by James.
Much had been made in the media about a weakened Clermont having lost both their first choice half back pairing. James must have been fired up by this as he went on to dominate a game with a flawless display of spot and out of hand kicking.
Another Clermont individual who gave a masterclass in French rugby was the Englishman, Nick Abendanon who helped to set up the Fofana try and went on to run an intercept try in from his own 22 in the second half.
Saints for their part, had spent most of the first half kicking the ball away to the Clermont back 3 who always returned by running hard and fast at a defensive line which slipped off too many tackles too easily. When Saints did try to run the ball back more in the second half, they were bullied off the ball at the breakdown by a very physical Clermont side (too physical at one point when Julien Bonnaire was sin-binned). The scrum was a very hit and miss affair but the lineout appeared to be working more in Saints favour with a couple of turnovers.
By the time the Saints bench was emptied with the score at an embarrassing 37 – 0, they only had pride to play for and to ensure they did not leave France with a zero next to their name. Thankfully, Alex Waller maintained his composure long enough to go over at close range to put 5 on the board but Stevie Myler's usual reliable boot failed him once again and that's how the scores ended. Perhaps more worrying was the sight of Courtney Lawes with strapping to his shoulder sitting out the second half. We can only hope that it's precautionary.
There are many words to describe what happened at that game – humbled, crucified, dominated, bullied. However, Clermont locals are reporting that's the best they have ever seen their team play and Saints supporters have been saying they haven't been winning convincingly since before Christmas. Let's hope that Easter marks a new rising of the Saints and they are fired up to prove their worth of being English Champions against Exeter next week.