News: AP: Exeter Chiefs v Northampton Saints - Match Preview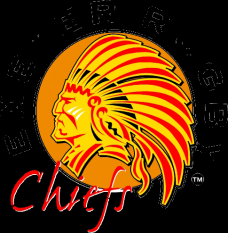 By St Dormouse
April 10 2015
After the crushing disappointment of a heavy defeat in Europe, Northampton Saints return to Aviva Premiership action this weekend with a tricky trip down to Sandy Park to take on Exeter Chiefs at Sandy Park on Sunday afternoon. Filling a potential hole in the "previews" schedule, regular COYSDC contributor, St Dormouse (Mark), steps up to the oche and gives his thoughts on this weekend's fixture...
EXETER CHIEFS vs. NORTHAMPTON SAINTS
AP: Sunday, 12th April 2015 - 2pm (BT)
SANDY PARK, EXETER
MATCH PREVIEW
After the rather limp capitulation of last week and in many people's opinion a long run of below standard performances from our heroes in Black, Green and Gold, I have some news which will gladden the hearts and lift the spirits, something that will lift the boys to new heights and put the spring back in their step. Some news that will bring joy and excitement into the very souls of the Saintly faithful and re kindle the desire to once again lift the trophy and carry it triumphantly through the streets of Old Northampton. Yes Ladies and Gentlemen, at long last, Mrs Dormouse has gone topless!
Now, before the old boy in row BB reaches for his pacemaker, please restrain your excitable selves. I refer to the fact that after much umming and aahhing the good lady wife has purchased a rather nippy convertible Mini, and immediately upon purchase of said motor car the sun has decided to radiate its warming rays upon this green and pleasant land. Almost within a week the soggy mud has all but dried, the puddles disappeared and Bobby the West Highland Terrier has at last returned from his walkies white. This, good people, can only mean one thing, and that is a return to the exiting and high scoring rugby we were blessed with before the dark months of winter descended upon us. Hard grounds, attacking rugby and Saintly victories, that's what we all desire, and all thanks to the ever optimistic Mrs. D spending her hard earned on a soft top, a fact we should remember with gratitude, and tug our forelocks appreciatively as she cruises along the Welly road.
This really is the business end of the season and this weekend sees a tough task in store. Saints are in the enviable position of being 10 points clear of 2nd place with 4 matches to play, but that in no way leaves any room for complacency. We have, apart from Exeter and Leicester away, a resurgent and worryingly in form Sarries side at the less than fortress like Stadium MK. I shan't tempt fate by dismissing London Welsh at home but in current form Saints could easily find themselves losing all three of those matches and maybe missing out on a home semi. Bath have a comparative walk in the park when you look at the rest of the top 5 and will be looking to pick off stragglers. So the task really does start this weekend. Forget last week, forget the rather too easy 24-18 home loss to Exeter earlier in the season and most importantly, in my very humble opinion, forget, or at least fix, the dreadfully ineffective kicking game which has plagued Saints all season. I'm not saying there isn't a place for it, look at the way Saracens pressure teams into mistakes by accurate kicking and superb chasing. Wales did the same thing against the Scots in the 6 nations. The problem we seem to have is that everybody knows it is coming long before it actually comes. The opposition position themselves accordingly, the kick is often poorly executed and rarely effectively competed for, and hey presto we're on the defensive. Even the linesman abandons his post looking for offside at the ruck and retreats 20 yards ready for the boxkick. This is, more often than not, the default Saints position away from home which is baffling, because on the odd occasions that they go into it more attack minded, Saracens and Bath spring to mind, then things can be very different. Yes, it's worked against mediocre sides like Irish and Quins but against the Chiefs I would expect to be on a hiding to nothing. Ironically Exeter came unstuck with a very poor kicking game in the LV cup final and only started getting back into the game when they kept the ball in hand. I wonder which team will have "Learnt lessons" most effectively this weekend.
Exeter have only lost once at home this season in the league, early on against Leicester while Saints have lost only twice on the road. We all know Sandy Park is a bit of an enigma where the wind is concerned, where even a sparrow farting has a tendency to blow the corner flags every which way. The home crowd is always packed and in inspiring full voice creating a haunting if highly entertaining atmosphere. It's a difficult place to win but Saints will be hoping to expel the demons of last week and show the chasing pack that they are still the team to beat in the domestic league. Exeter will be desperate to amass points at home to clinch a top 4 spot with difficult games to come away at Wasps and Saracens. Who will want it more do you think? Of course a loss for Saints is not the end of the world, as long as they get something and keep building up the points. I would actually consider a 4 try each draw a great result as the romantic in me would love to see Exe in the play offs, a home semi against them would be a great occasion would it not?
The teams are announced in a few hours so I'll not speculate too much but I have opinions on a few players and issues which, as this is very much my pedestal, I shall air whether you want them or not. I think that James Wilson needs to start playing to his potential. I thought that with a run of games we would get to see what a wonderful player he is but I'm afraid, apart from his siege gun clearance boot (a weapon sadly underused imo) he has not had the impact I had hoped for. He needs to look where he is passing for a start; after all he has made some searing breaks only to pass it straight into touch. I also believe that Our Jim needs to pick on form and not on reputation, Luther has not clicked this year while young Tom Stephenson is very much the future and chomping at the bit. He must wonder what he has to do to keep his place, mind you he could do with learning to pass as well. I also think that Tom plays better with Dom Wauldok rather than George Pisi but I know others will disagree. Dom seems much more organized, especially in defence, and less likely to leave gaping holes. Saying that I'm certain Jim will stick with Luther and Pisi. I'm not a fan of Samu in the 2nd row as I think it depowers the scrum and neutralizes some of his best assets. Both Samu and Big Sam are superb at 8 but I can't remember them ever both having a good game together. One at a time imo keeps the momentum at 8 all match. At the moment I prefer Mickey at hooker but am well aware that Dyl offers the leadership and is very much a talisman, he will doubtless start and I won't complain. A big issue this week is the appointment of Leicester's favourite adopted son, Wayne Barnes running the show. I doubt we'll be seeing quite as much lip from Dylan this week as we did in the Wasps game cos guaranteed it will have no effect on Barnes. Hopefully Smyler has learnt the West county dialect and will be able to understand what he is being told otherwise the Devon boys will have a language advantage!
I truly hope this weekend will see the start of some real end of season momentum but on recent form I'm not confident of coming away with anything other than a losing bonus point. However we all know that they are a talented and committed team of players with the skills, power and confidence to produce the goods, we have seen Saints surprise us before and if they do put in a performance, then don't forget to doff your cap to Mrs. Dormouse.
Exeter: Dollman; Whitten, Nowell, Hill, Jess; Slade, Chudley; Moon, Yeandle, Francis, Mumm (capt), Lees, Ewers, White, Waldrom.
Replacements: Taione, Rimmer, Brown, Skinner, Horstmann, Lewis, Steenson, James.
Northampton: Wilson; Ken Pisi, George Pisi, Burrell, Elliott; Myler, Fotuali'i; Corbisiero, Hartley (capt), Denman, Manoa, Day, Wood, Clark, Dickinson.
Replacements: Haywood, Waller, Mercey, Fisher, Dowson, Dickson, Stephenson, Tuala.