News: A Summer Poem - Living Aviva Loca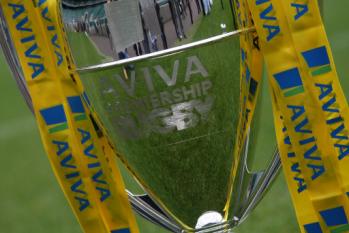 By CoventrianSaint
September 21 2015
Many thanks to CoventrianSaint for this submission to COYSDC looking both back to the last campaign and also to what will soon be upon us. Many thanks, Chris, and thank you for your patience - we get there eventually!
'Living Aviva Loca' – a poetic synopsis of the Aviva Premiership
By CoventrianSaint
With long summer months, before the start of the new season
I thought I'd write a poem, but for no particular reason.
The World Cup is looming, people jostling for position.
Will Englands potential, come into fruition?
But the Webb Ellis trophy is still to come,
Let's talk 'bout last season and what teams have done.
Last season saw Bath grow into men from boys,
But if they fail to win trophies, will that dampen their noise?
The 'Fez Heads' meanwhile, kept growing 'their brand',
Who knew the strength of the South African Rand?
In Exeter, the Chiefs keep banging their drum,
With more power up front, when Messrs. Salvi and Parling come.
(Coventry) Wasps found a home at the Ricoh,
But will it be big enough for Mr Haskells ego?
The Oirish and Quins, had seasons to forget
Surely to return, with ambitions reset.
Tiggers sneaked into playoffs, without much momentum
But under control of Mr Mauger, will Cockers still be so glum?
In Gloucester they had dreams of the Champions Cup,
Yet along came Bordeaux, and messed their plans up.
Sale Sharks started strongly putting up quite a fight,
But along came Spring, and the Sharks lost their bite.
The Falcons improved, Dean Richards making them stronger
Surely the Geordies can't be ignored for much longer.
London Welsh went down, without much of a fight
Their backline no threat, and their forwards too light.
So the Warriors rejoin, after their promotion campaign,
What a sight it'll be, to see Mr Dowson again.
And finally to our men of the Green, Black and Gold
Regardless the result , they remained gallant and bold.
The Saints, I'm sure, will return even stronger
With a new no.8 rumoured….i can't wait much longer!