News: Worcester v Saints - At Blooming Last!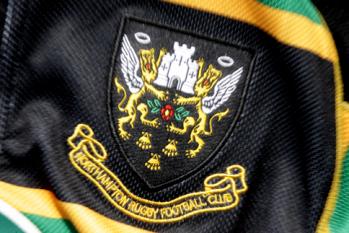 By David Gardiner
October 15 2015
After an exceptionally long pre-season, club rugby makes a welcome return and David Gardiner aka PelerinStJames takes a look at what's in store for Saints first game.
And so, somewhat belatedly, the club season starts! Yes folks, following on from the preamble that has been World Cup warm ups, world cup group stages, and away club friendlies, we once again find ourselves at the start of another Aviva Premiership season! For this correspondent, it has to be said that much of what has happened this summer has passed me by. Living as I do in the far north of Scotland, avoiding the hype and subsequent fall out from the demise of the red rose has been relatively easy, although I can confirm locals were quite literally dancing in the streets outside of the Mosset Tavern when England lost to Australia the other week. Now credit where credit is due to Mr Lancaster and his team, Northampton Saints are able to start the new season with all their England contingent available for selection (who would have though it!) The magnificent efforts of the Japanese has meant that our Samoans return has not been delayed, and whilst South Africa and Wales remain in the mix, I am confident that the Saints will survive a couple more weeks without Messrs Matfield and North on the team sheet. (Now there is a sentence I never thought I would write).
Times they are a changing, and as with every off season, a new beginning beckons; a new beginning with a brand new stand (nearly), a brand new captain, and some brand new players. Somethings, however remain the same, and one of which is me writing this preview! So what of the changes at the Gardens then? Firstly, the ground has been transformed once more, with the ongoing construction of the Barwell Stand replacing the Sturtridge Pavillion to complete the bowl effect and raise capacity again. Secondly we have a new Club captain in Lee Dickson, who steps into the biggest of shoes left by Dylan Hartleys decision to step down as one of the longest serving and most successful Saints captains in the clubs history, and as every new season decrees, there are also a plethora of new players to excite the fans. I have not seen any of the pre season games, so cannot comment on how the team is shaping up, but 3 wins from 3 games can only bode well and it will be very interesting to see how Hanrahan, Paterson, Brookes, Bennett, Eves, Gibson, Hill, Howard, Kessell and Matfield integrate into the squad in the coming weeks. I can only see exciting times ahead and a continuation of the recent years of success.
This week, see Saints head to up to Sixways to play the newly promoted Worcester side. A team reborn under Dean Ryan, and following a year in the Championship, I am sure they will be extremely eager to begin their new campaign in fine style and will no doubt be suitably prepared by former Saints fitness supremo Nick Johnston for the season ahead. With GJ Van Velze and Phil Dowson potentially in the side, their backrow could be highly recongnisable to Saints fans, whilst another former Saintsman Ryan Lamb may well get the opportunity to provide another sublime try scoring pass for the men in Green Black and Gold. (Well, blue and grey to be precise).
I am not even going to attempt putting together my suggested teams, not least because by the time this is published, they will have already been announced and all my errors would be glaringly obvious for all to see! That said, I am not expecting any of the players who played in the world cup to be starting, although we may see some of them on the bench. I am convinced that those discarded by England earlier in the summer will all be champing at the bit to show the nation what England were missing, so I am expecting big games in particular from Dylan, Dicko, Myler and most definitely from Burrell. For me, there is an obvious gulf in class between the two sides, and despite Worcester being buoyed by the raw emotion of their return to the Premiership and the passion of the home crowd, I am pretty confident that this is a game that the Saints will win comfortably.
Sadly for Worcester, my feeling is a relegation battle beckons, whilst Saints should be there or there about at the top end of the table once again. For sure, the competition will be tough, perhaps tougher than ever before; Saracens and Bath will be desperate to reach Twickenham once again, Wasps are on the rise, Exeters' youngsters are a year older and a year more experienced whilst they have recruited some great older heads, Tigers cannot possibly have another season of so many injuries, can they, Irish have recruited heavily, Glos are due a good season sometime soon, Sale proved a tough nut to crack last year, Quins have made huge investments in playing staff and Newcastle under Dean Richards came on in leaps and bounds last year. Talk about a highly competitive league! All in all, it promises to be an absolutely cracking season ahead, and now, finally it's time to get it started, hopefully with a bang and a full 5 points in the bag! So let the the Games begin!