News: Disappointing Start to the Season for Saints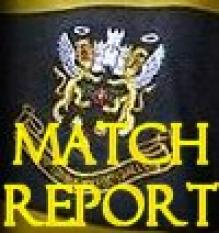 By Jonathan Stockham
October 18 2015
As the new term starts for top flight rugby in England, last season's league winners, Northampton Saints visit newly promoted side Worcester Warriors for what the bookies and the form guide suggested should be an easy win for the visitors. Stockers starts the season for COYSDC with this report on proceedings.
It seems like ages since last season ended. It was certainly good to be back at a club ground amongst friends and fellow supporters after the delayed start to the season because of Rugby World Cup 2015 (you know, that rugby tournament where the Celtic nations and France take on the Southern Hemisphere sides!). Saints were bolstered by some new arrivals and returning Samoans and England squad players to be almost at full strength.
Warriors had emerged from the Championship after narrow play-off wins over Bristol to be strengthened by the likes of Saints stalwart, Phil Dowson and Donncha O'Callaghan, for so many years Paul O'Connell's henchman at Munster. As last night showed, both have been shrewd acquisitions, with Dowson going on to win Man of the Match after leading a superb defensive effort.
Now we get to the nub of the matter. Saints didn't look like a side which had had the benefit of an extended pre-season and had finished top of the league last term. Line-outs lost, balls dropped or knocked on in contact, the scrum sometimes under pressure, and poor restarts and box kicks. The round the corner charges by the loose forwards and inside centre are fine but when it obviously isn't working against a resolute Warriors defence, try something else.
Had Warriors' kickers, Tom Heathcote and Ryan Mills not missed numerous attempts at goal, the home side would have been well ahead. The Saints discipline was just not good enough and Dylan Hartley was lucky not to have been shown a yellow card for a neck roll tackle. Poor box kicks weren't just Saints problem, as Johnnie Arr, at 9 for Worcester, kicked so badly that a Warriors fan next to me went apoplectic with rage. Ironically, the next time Arr tried one, Ken Pisi knocked it on to give Warriors significant territorial advantage!
Apart from a single well worked try out wide for Worcester by former Saint, GJ Van Velze after a neat jink and dummy by Heathcote, there wasn't much to thrill the crowd. At half time the score was 10-6 and Steve Myler narrowed the gap with a penalty soon after. As the clock ticked down towards no-side, Saints gained a penalty kick very much against the run of play. Myler slotted the kick for the 3 points on 78 minutes and looked to have given Saints an undeserved victory.
Unfortunately, in trying to count down the clock in their own half, Saints knocked the ball on with seconds to play giving possession to Warriors. The home side got themselves into position for the drop goal and Heathcote popped the ball between the sticks with the last kick of the game.
Final score, 13-12 to Worcester and a well deserved result on the night.
Saints will have to go back to the drawing board in terms of attacking strategy and come up with more than a single play. A bit of pass and catch practice would not go amiss, as well as retaining the ball in contact. The maul worked well especially when not in possession, but competing at the tackle and getting over the ball for turnovers was strangely lacking. Finding ways to crack a well drilled defence is paramount. Sideways rugby is very boring to watch!
However disappointing the result, the night was made far more enjoyable by a passionate young Warriors fan sitting next to us in the East Stand. Neil Smith, who is probably 8 or 9, engaged in polite and knowledgeable discussion with us all evening and was a joy to be with. He said sorry before the kick off that he might make some noise! He did, but only in a good way.
He also apologised to Helen for the fact that we lost and was in tears of joy at the end of the match. Tom Biggs is his favourite player (a good choice as it turned out given Biggs ability to get up and defend Saints' few attacks up the wing.
Neil reminds us all that the game is about passion and support for your team but most of all sportsmanship and fun. Thanks Neil!
Teams:
Worcester Warriors: Pennell; Vuna, Olivier, Mills, Biggs; Heathcote, Arr; Leleimalefaga, Annett, Schonert, O'Callaghan, Barry, Dowson, Mama, Van Velze (capt).
Replacements: George, Bower, Rees, O'Shea, Cox, Mulchrone, Grove, Humphreys.
Northampton Saints: Foden; K Pisi, Stephenson, Burrell, Elliott; Myler, Dickson (capt); Waller, Hartley, Brookes, Paterson, Day, Gibson, Fisher, Dickinson.
Replacements: Haywood, Waller, Hill, Harrison, Nutley, Fotuali'i, Hanrahan, G Pisi.